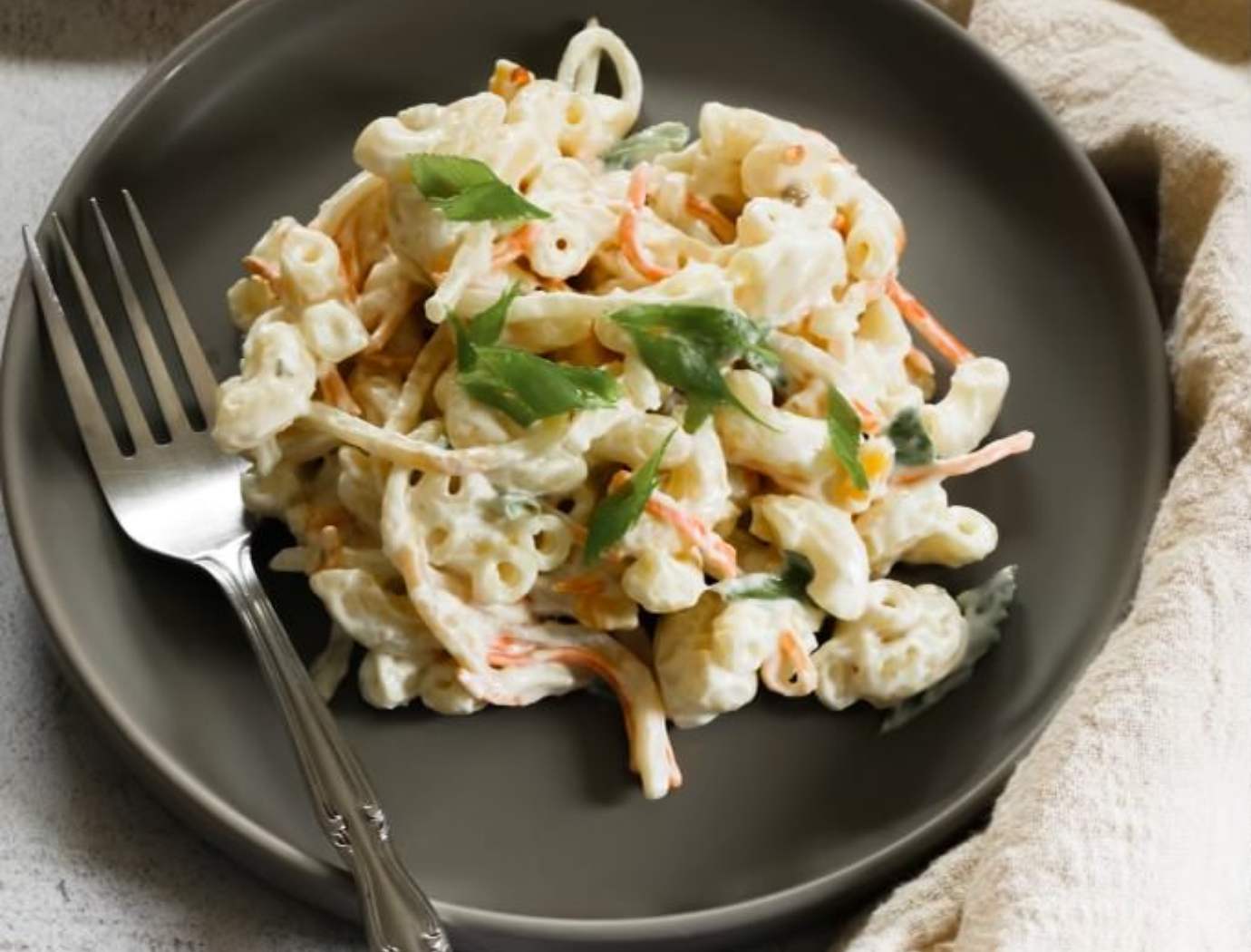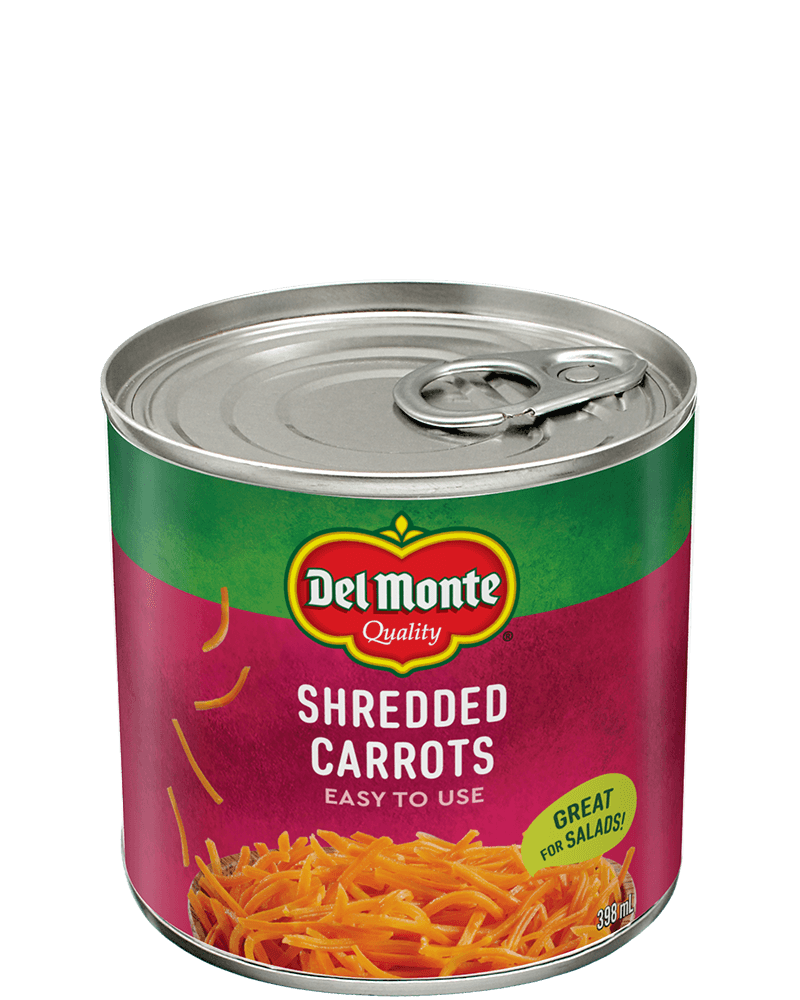 Ingredients
Macaroni Salad
2 cups uncooked (4 cups cooked) Elbow macaroni
½ cup canned Del Monte shredded celery root, drained and rinsed well
½ cup canned Del Monte shredded carrots, drained and rinsed well
1 can (106mL) Bonduelle corn
4-5 green onions, sliced
Dressing
¼ cup Mayonnaise
½ cup Greek yogurt, plain
½ cup ranch dressing
1 tbsp. olive (or pickle) juice
1 tsp. yellow mustard
¼ tsp. garlic powder
Salt to taste
Chili flakes to taste
Preparation
1. To a pot of boiling water, add 2 cups of uncooked macaroni and continue to cook until pasta has reached desired doneness. Drain pasta using a strainer and set aside for later.
2. Rinse carrots, celery root and corn under cool running water and set aside for later.
3. In a medium bowl, add dressing ingredients (mayonnaise, Greek yogurt, ranch, olive juice, mustard, garlic powder, salt and chili flakes to taste. Mix well to combine.
4. To a large bowl, add cooked macaroni, carrots, celery root, corn and sliced green onion.
5. Next, pour dressing over top macaroni mixture and toss to combine.
6. Chill salad for at least 1 hour prior to eating. Enjoy!