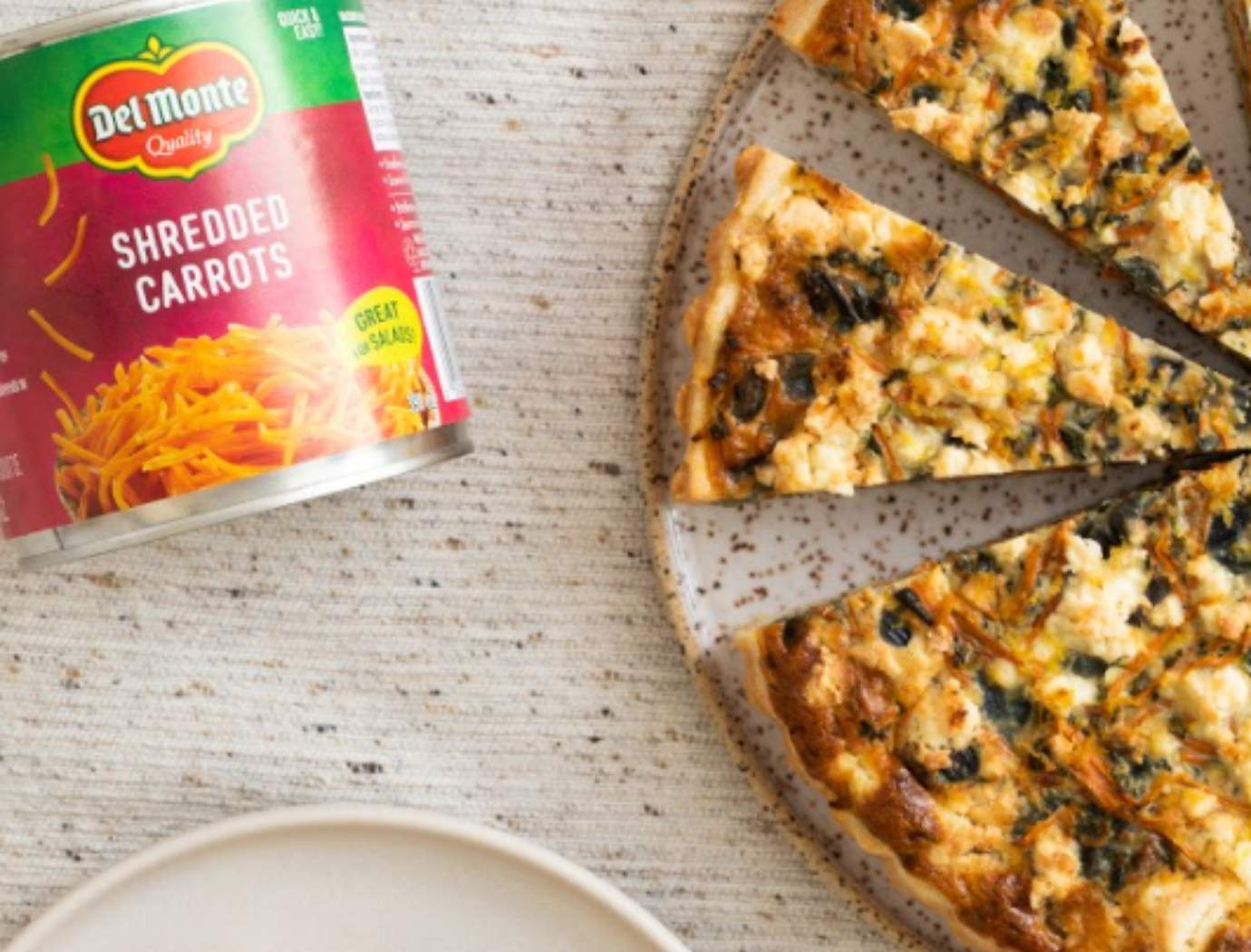 Carrot, feta cheese and parsley quiche
In a few simple steps and giving yourself a helping hand with Del Monte Shredded carrots, you can cook a delicious vegetarian quiche with carrots, feta cheese and parsley. A supper ready quickly (which makes excellent lunches the next day) and which does not compromise on taste! This recipe is heavily inspired by Mediterranean flavors: fresh mint, garlic, onions and lemon zest will flavor the quiche mix and you will obtain a rich and tasty dish, a meal that takes you on a journey!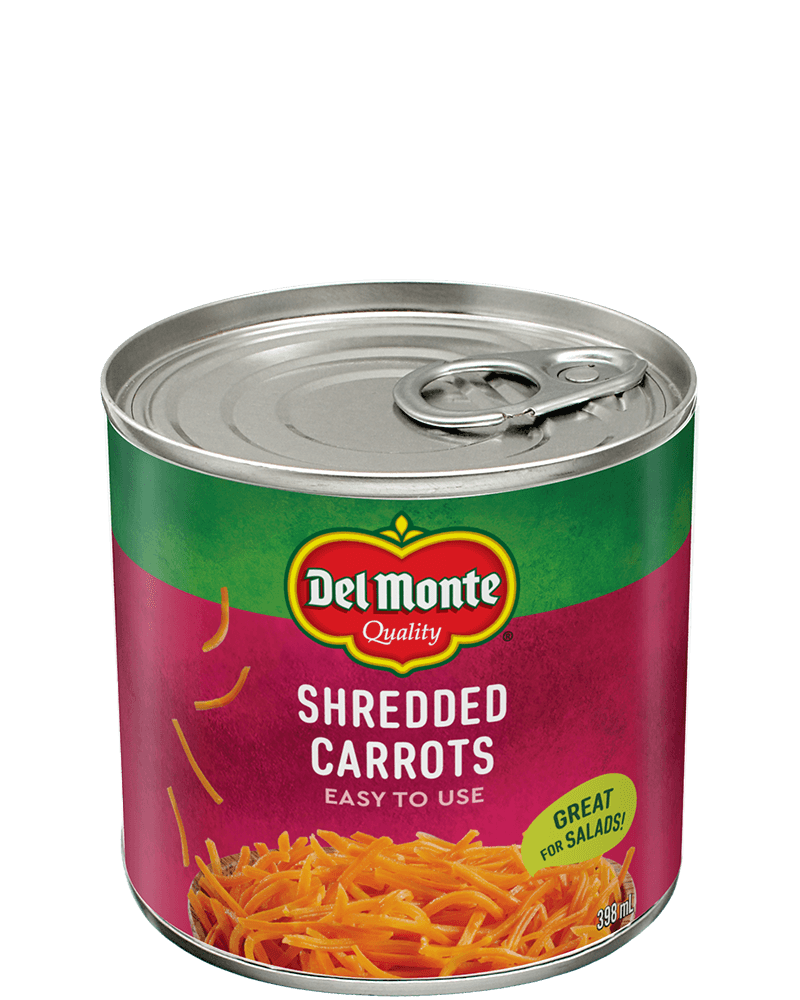 Ingredients
1 pastry dough, homemade or store-bought
A drizzle of olive oil
1 red onion, chopped
3 garlic cloves, finely chopped
Salt and pepper, to taste
1 cup of fresh parsley, roughly chopped
1 can (398 mL) Del Monte shredded carrots, drained
½ cup feta cheese, crumbled
For the quiche mix
3 eggs
¾ cup of cooking cream
2 tbsp. finely chopped fresh mint
Zest of ½ lemon
Salt and pepper, to taste
Preparation
Preheat the oven to 400 ° F and place the rack in the center.
On a floured work surface, roll out the dough to form a large circle, then line a 9-inch diameter metal or glass pie plate. Reserve.
In a large skillet over high heat, heat a drizzle of olive oil, then cook the onion and garlic for a few minutes to soften them. Season.
Add the parsley and carrots, then cook for 3 to 4 minutes, stirring occasionally. Remove from the heat, then let cool for 10 minutes.
In a medium bowl or large measuring cup, combine all "Quiche Mix" ingredients and set aside.
Sprinkle a little feta cheese on the reserved pastry, then top with the warmed vegetables. Sprinkle the remaining feta cheese over the vegetables, then carefully pour the quiche mixture over the vegetables and cheese.
Bake for 35 to 40 minutes, or until the quiche is golden brown and the center is firm, then let cool for 10 to 15 minutes on a wire rack before serving.