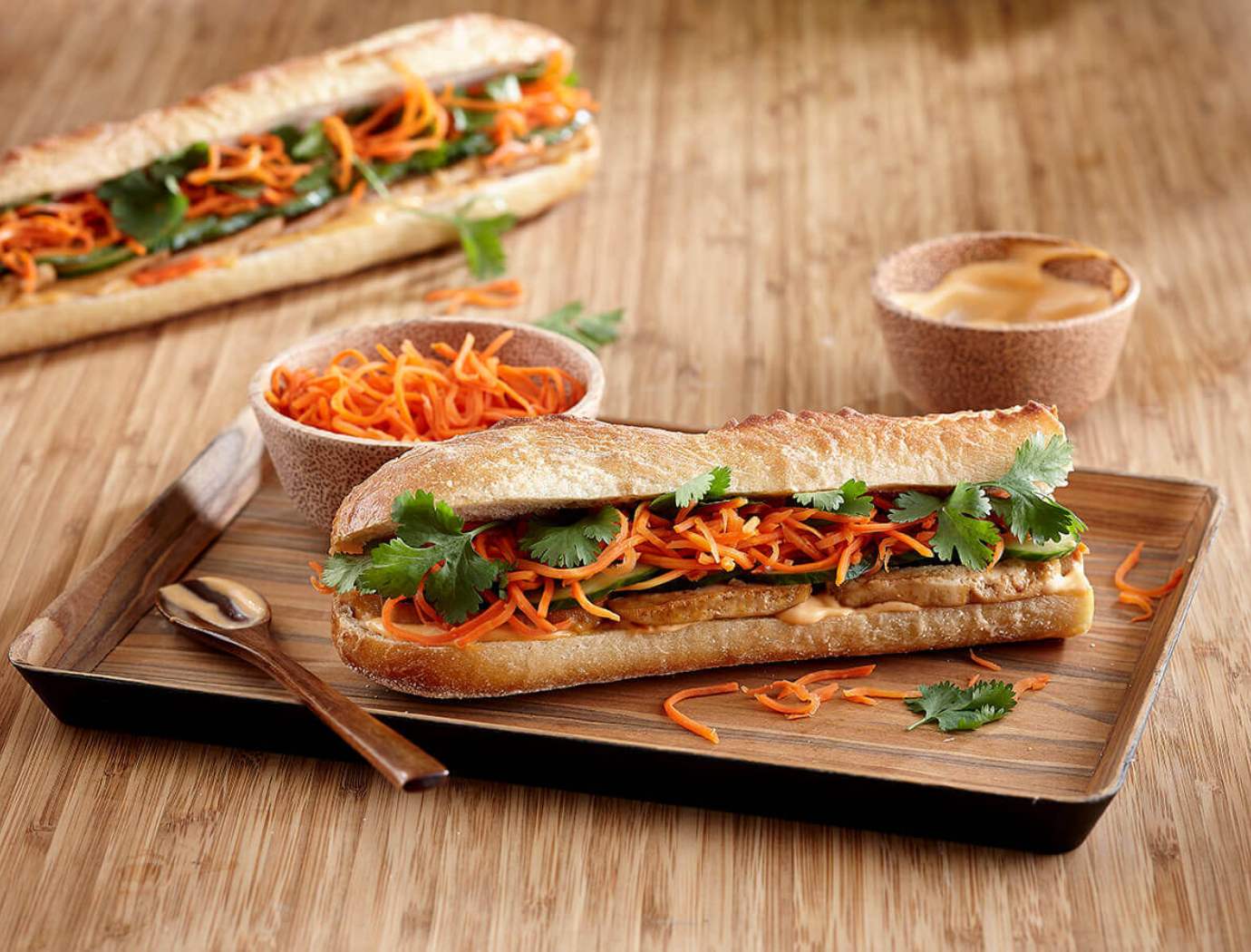 Tofu banh mi with marinated carrots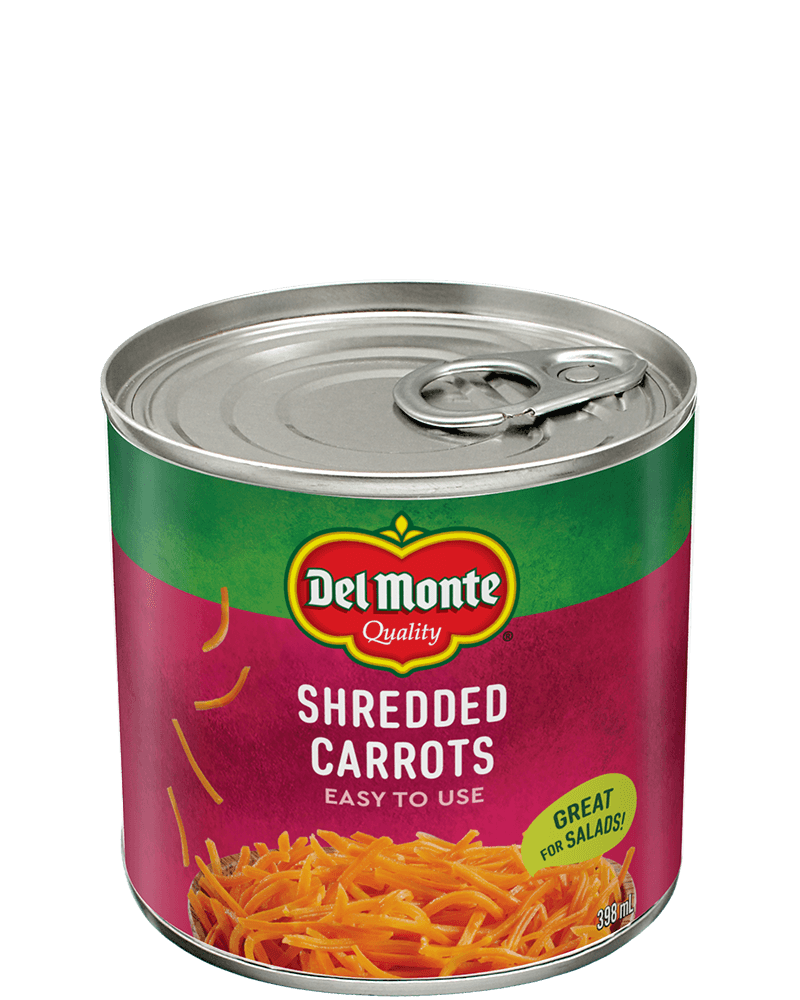 Ingredients
2 tbsp (30 ml) rice vinegar
1/2 tsp (5 ml) sugar
1/4 tsp (1 ml) salt
1 can Del Monte shredded carrots
11.5 oz (350 g) extra firm tofu
2 garlic cloves, minced
1 tbsp (15 ml) honey
2 tsp (10 ml) toasted sesame oil
2 tbsp (30 ml) tamari or soya sauce
1/3 c (80 ml) mayonnaise
1 tbsp (15 ml) hot pepper sauce (sriracha)
2 pains baguette
1 English cucumber, thinly sliced
1/2 c (125 ml) cilantro leaves
Preparation
In a bowl, pour vinegar and dissolve sugar and salt.
Open the can of carrots and drain excess liquid.
Add carrots, stir and let marinate while preparing the sandwiches.
In another bowl, mix together garlic, honey, sesame oil and tamari.
Slice tofu into 2" x 1" (5 cm x 2.5 cm) thickness and put in bowl. Coat the tofu well and let marinate for 15 minutes.
In the meantime, mix mayonnaise with hot sauce.
Spread the tofu onto a baking sheet lined with parchment paper and bake at 450 oF (230 oC) for 7 to 8 minutes on each side.
Drain carrots.
Slice bread lengthwise and open like a book.
Spread the mayonnaise and top with tofu, marinated carrots, cucumber and cilantro.