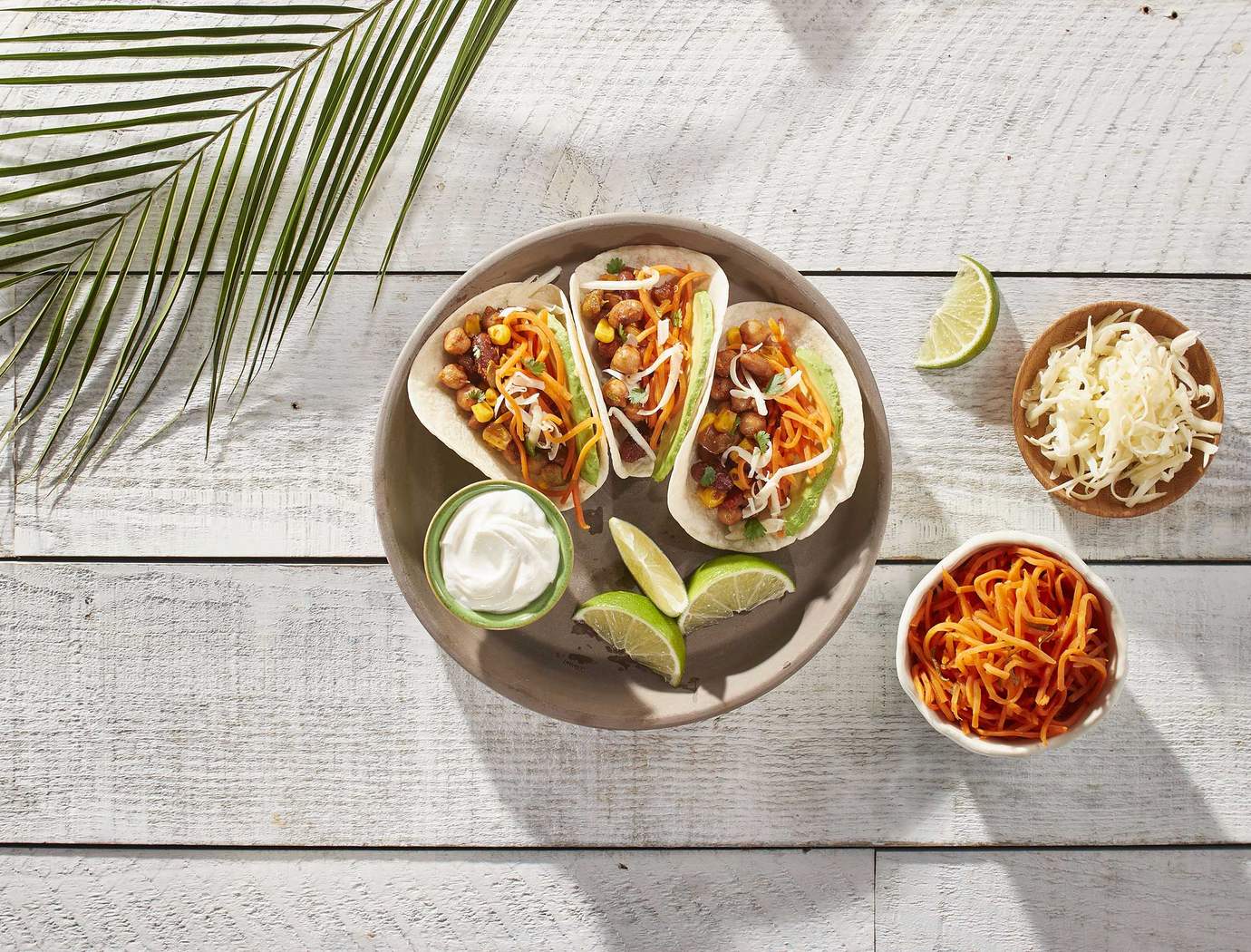 Veggie tacos topped with carrots and lime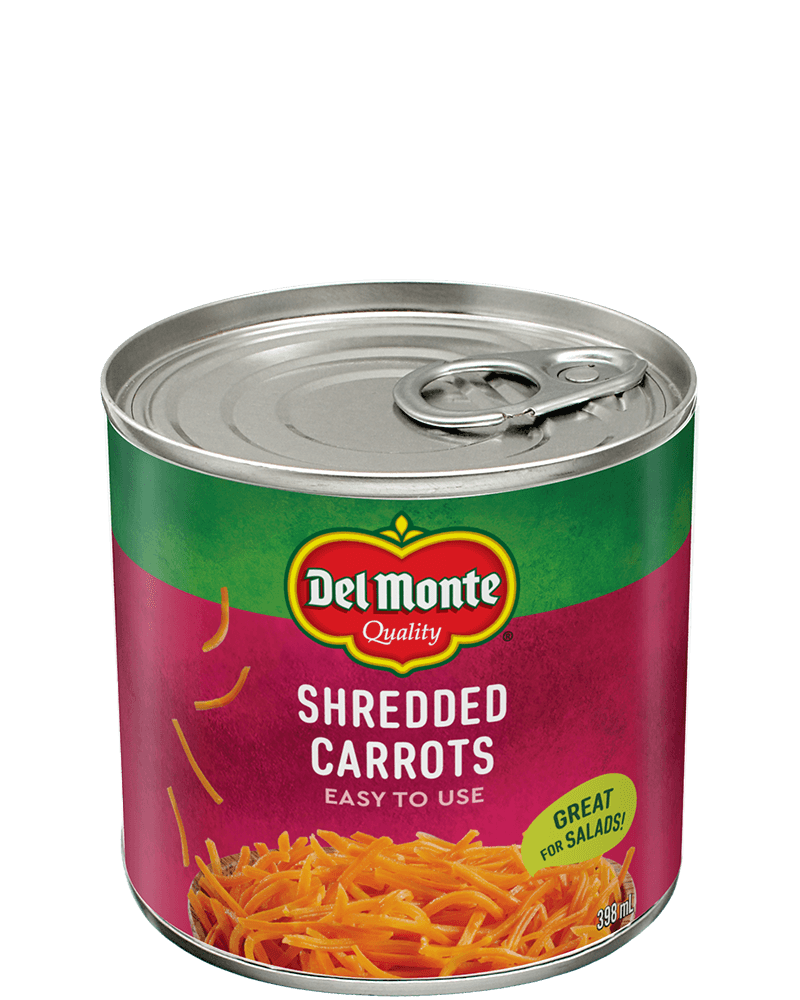 Ingredients
1 can of 398 ml (14 oz) Del Monte Shredded Carrots
2 ml (1/2 tsp) lime zest
15 ml (1 tbsp) lime juice
Salt
1 ml (1/4 tsp) sweet or spicy smoked paprika
15 ml (1 tbsp) olive oil
2 cloves garlic, chopped
1 can of 398 ml (14 oz) Bonduelle Legume Blend
1 can of 106 ml (3.5 oz) Bonduelle Corn
2 ml (1/2 tsp) chili powder
80 ml (1/3 cup) salsa
8 small wheat or corn tortillas
125 ml (1/2 cup) grated cheese of your choice
1 avocado, sliced
To taste, sour cream
Preparation
Open the can of carrots, place the lid on the carrots and turn the can to remove the excess liquid.
Transfer to a bowl, add the lime zest and juice, salt and smoked paprika.
Let marinate while the tacos are being prepared.
In a frying pan, heat the oil over medium-high heat and sauté the garlic with legumes, corn, chili powder and salt for 3 to 4 minutes.
Add the salsa and turn off the heat.
Heat tortillas in a pan or in the microwave.
Garnish with the mixture of legumes and corn, cheese, avocado, pickled carrots and finish with the sour cream. Taste.