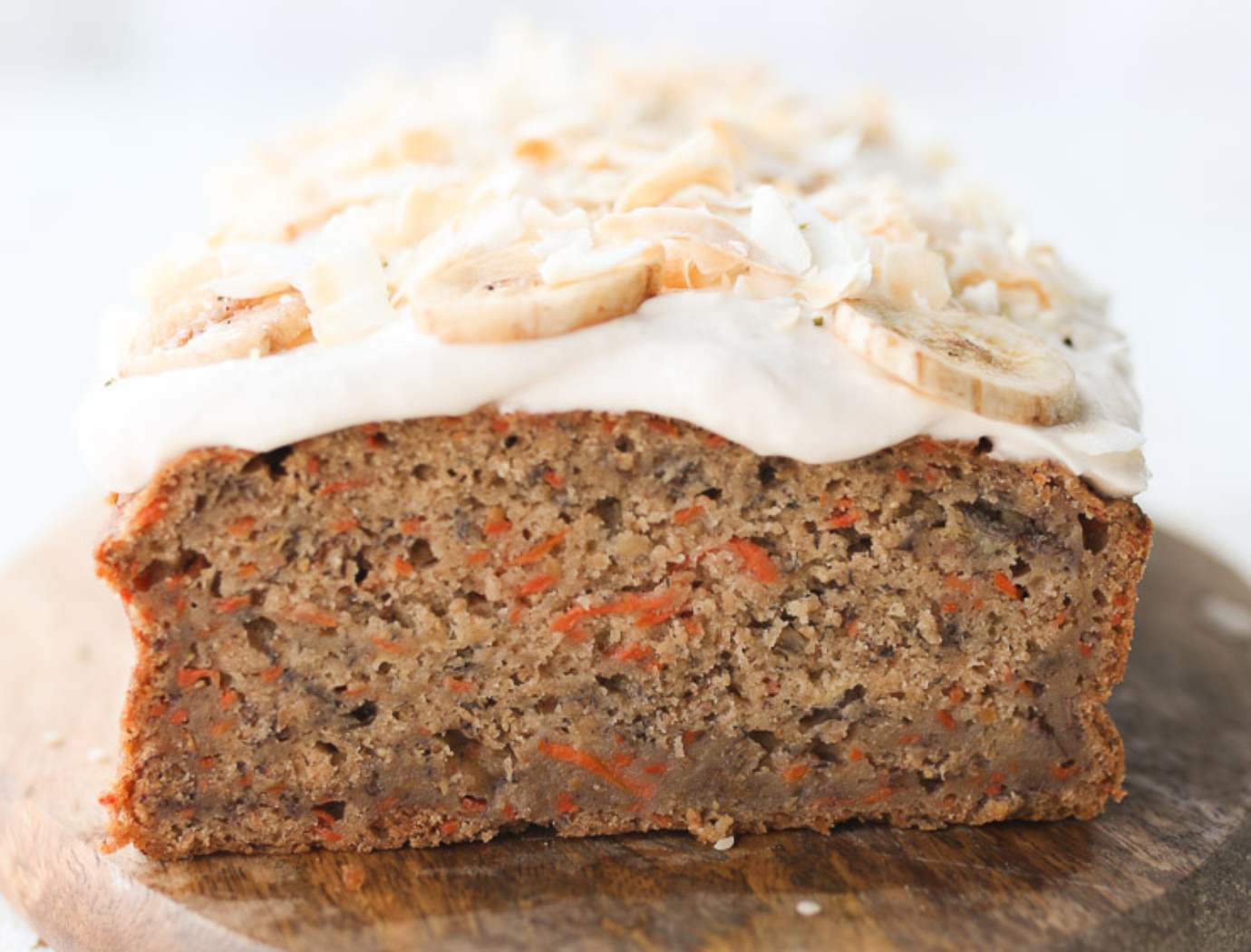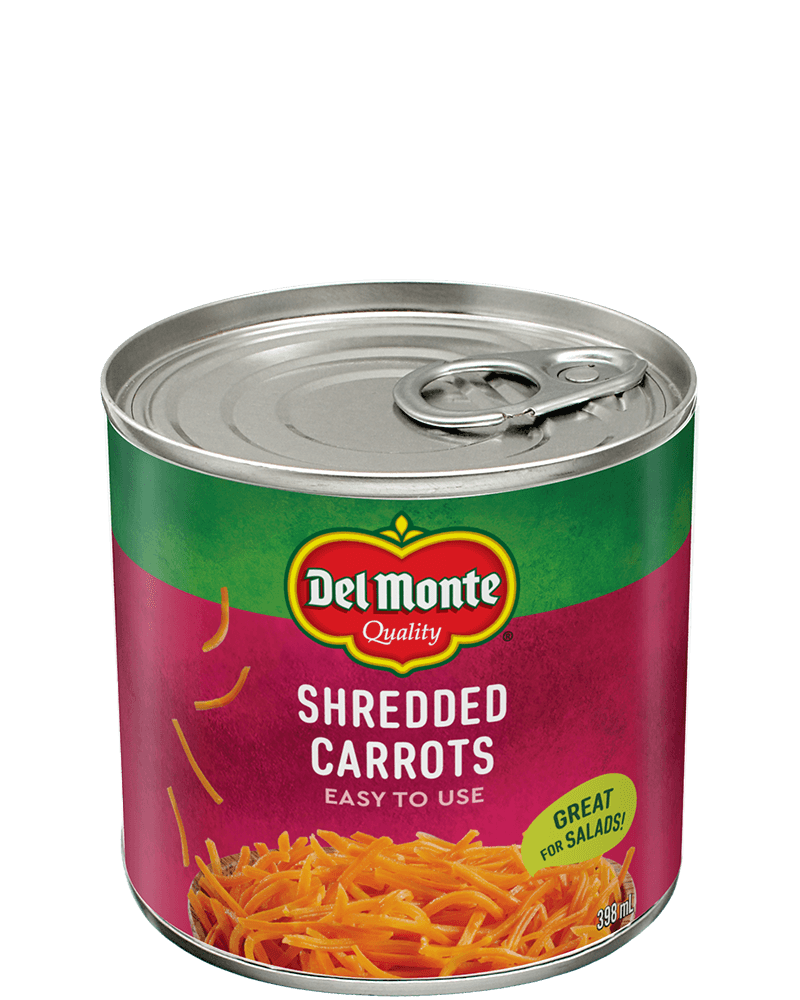 Ingredients
1 ¾ cup whole wheat pastry flour
¼ cup ground flaxseed
1 tsp baking soda
¾ tsp baking powder
1 tsp cinnamon
¼ tsp nutmeg
½ tsp ground salt
1 2/3 cup mashed very ripe banana (about 4 medium)
1 can of 398 ml Del Monte Shredded Carrots (about 1 cup), water squeezed out
¼ cup maple syrup
2 tsp vanilla extract
2 ½ tbsp melted vegan butter
1/3 cup unsweetened oat milk
Frosting:
4 oz vegan cream cheese
2 tbsp maple syrup (or more to taste)
2 tsp vanilla extract
½ tbsp lemon juice
2 tbsp non-dairy plain yogurt (or more or less depending on how thick your cream cheese is)
Crushed banana chips, for topping
Toasted coconut chips
Hemp hearts
Preparation
1. Preheat oven to 350 F. Line a 1 L (8.5") loaf tin with piece of parchment paper across the width. Grease with nonstick spray.
2. In a large bowl, mix together the flour, flax, baking soda, baking powder, cinnamon, nutmeg, and salt.
3. In another bowl, mash the banana and mix with the shredded carrots, maple, vanilla, butter and oat milk. Mix the wet into the dry until well combined. Transfer to the loaf tin.
4. Bake for 55-60 minutes or until a toothpick inserted in comes out clean. Allow to fully cool.
5. Meanwhile, beat the cream cheese with the yogurt, maple, vanilla and lemon juice until smooth. Spread onto the cake and top with banana chips, coconut and hemp hearts. Enjoy!