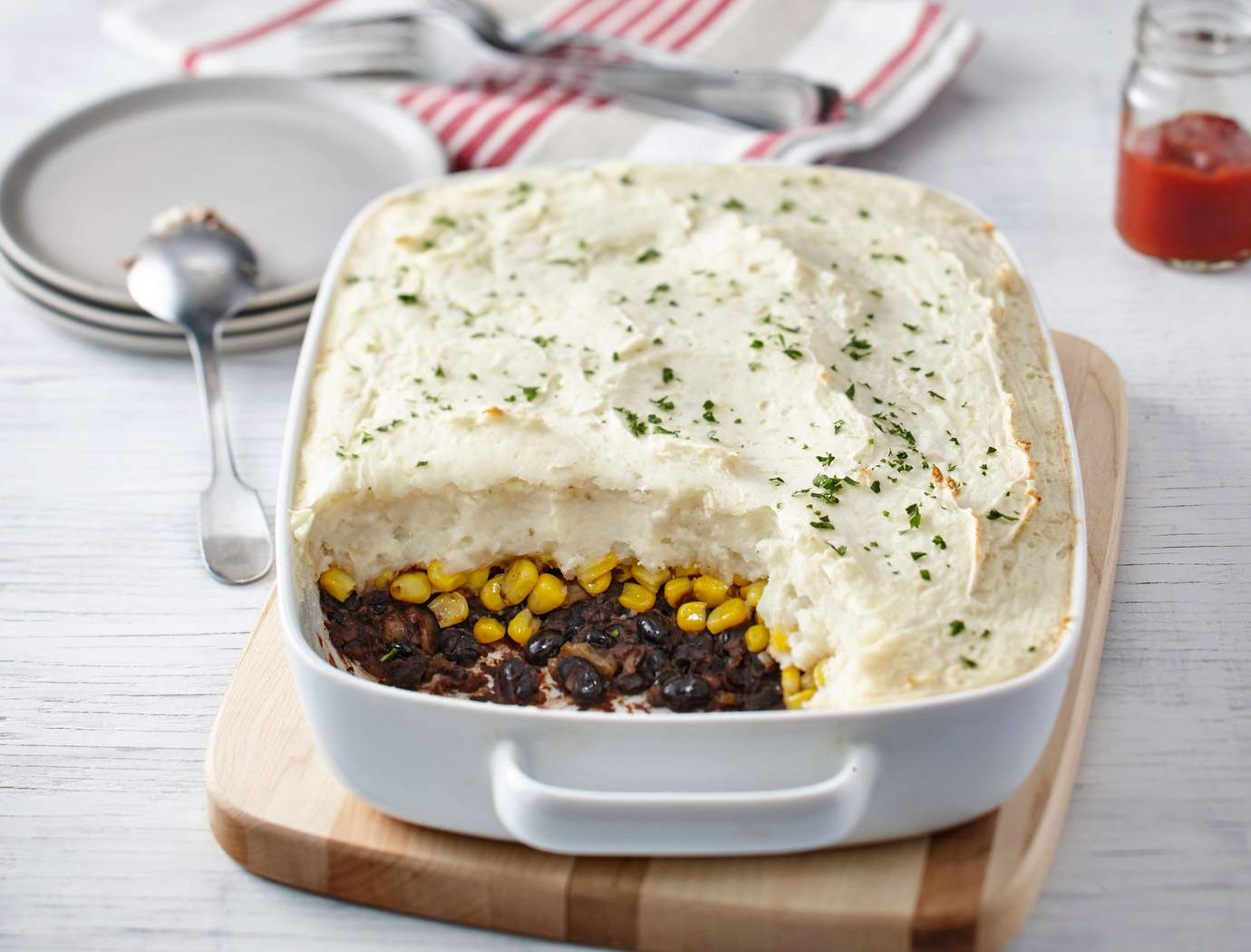 Veggie shepherd's pie
Here is another exquisite vegetarian version of a classic dish from Quebec. Go for it, try this Shepherd's pie! You will never notice it is full of veggies.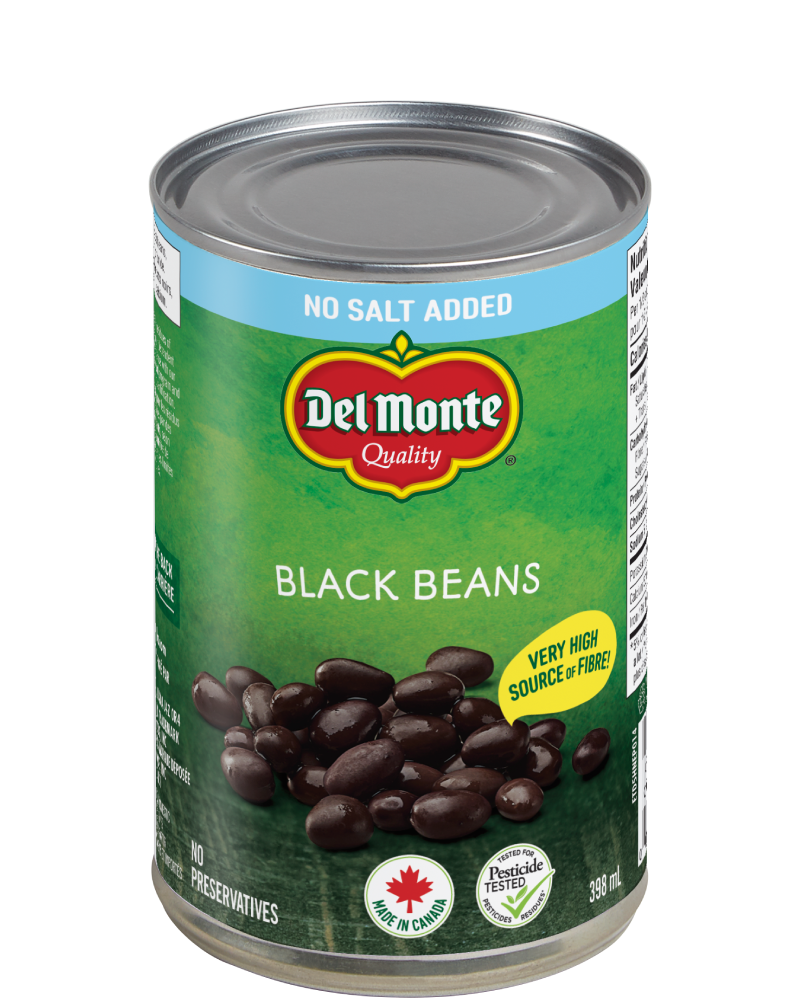 Ingredients
6 c (1.5 l) potatoes, peeled and chopped
2 cans 14 oz (398 ml) Del Monte black beans
1 tbsp (15 ml) olive oil
1/2 onion, chopped
2 stalks celery, chopped
2 cloves garlic, chopped
1 box 8 oz (227 g) mushrooms, finely sliced
1 tbsp (15 ml) fresh thyme, chopped
1 tsp (5 ml) Worstershire sauce
3 tbsp (45 ml) tomato paste
Salt and freshly ground pepper
2 tbsp (30 ml) butter
1/2 c (125 ml) milk
2 c (500 ml) frozen corn kernels
Preparation
Preheat oven to 350 ºF (180 ºC).
In a large saucepan, cook potatoes in salted water for about 20 minutes or until tender.
Meanwhile, add 1 can of black beans to a bowl and mash with vegetables using a pestle.
In a large saucepan, heat oil to medium-high heat and sauté onions, celery and mushrooms for 5 minutes.
In the pan, add thyme, Worcestershire sauce, tomato paste and mashed and whole beans. Season to taste, stir well and return to heat.
Drain potatoes and mash. Add butter, then milk. Season to taste.
In an ovenproof dish, spread the black bean mixture, cover with corn and mashed potatoes.
Bake for 20 minutes.