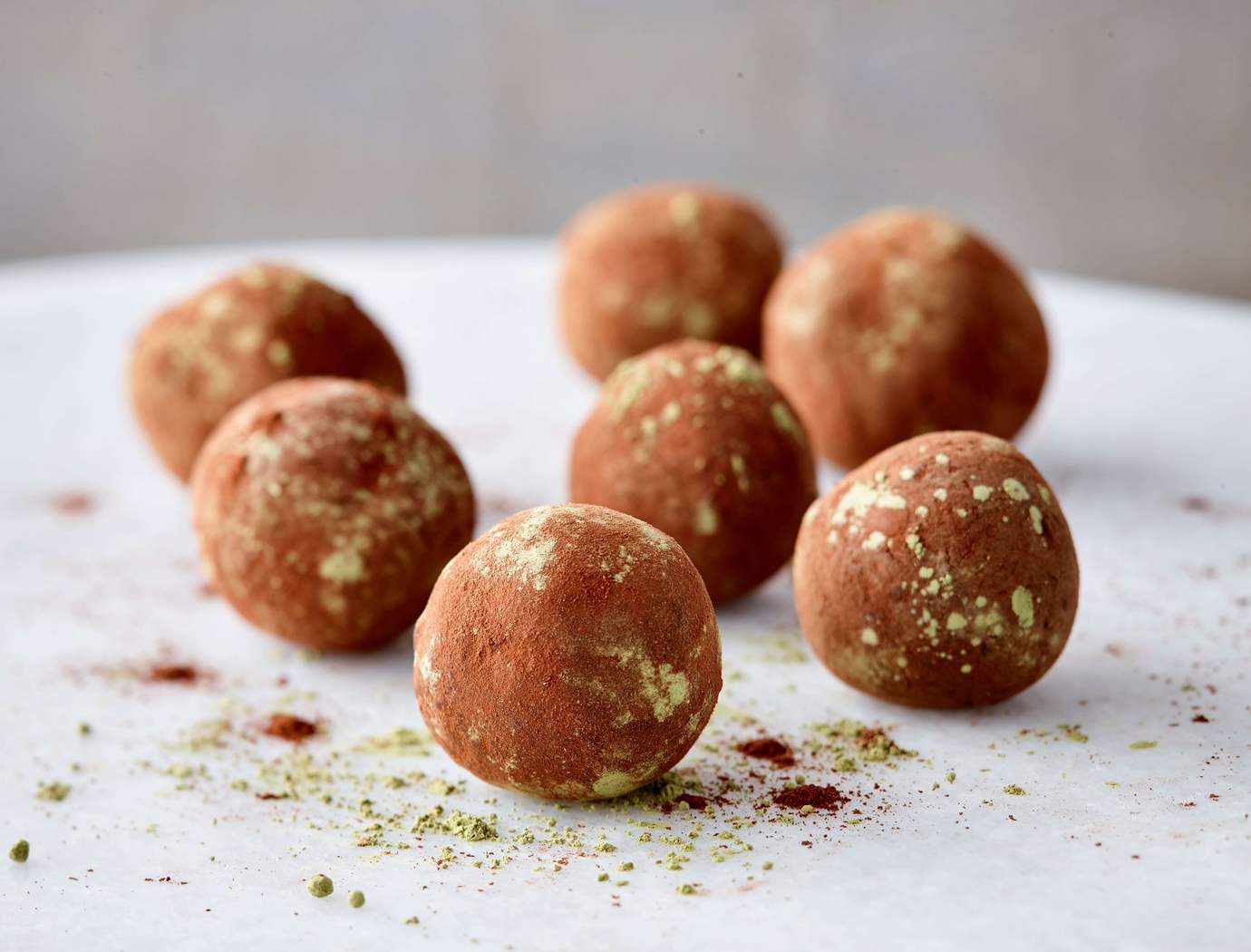 Healthy matcha truffles
Chocolate truffles with black beans? At Del Monte, everything's possible! You tested it yourself!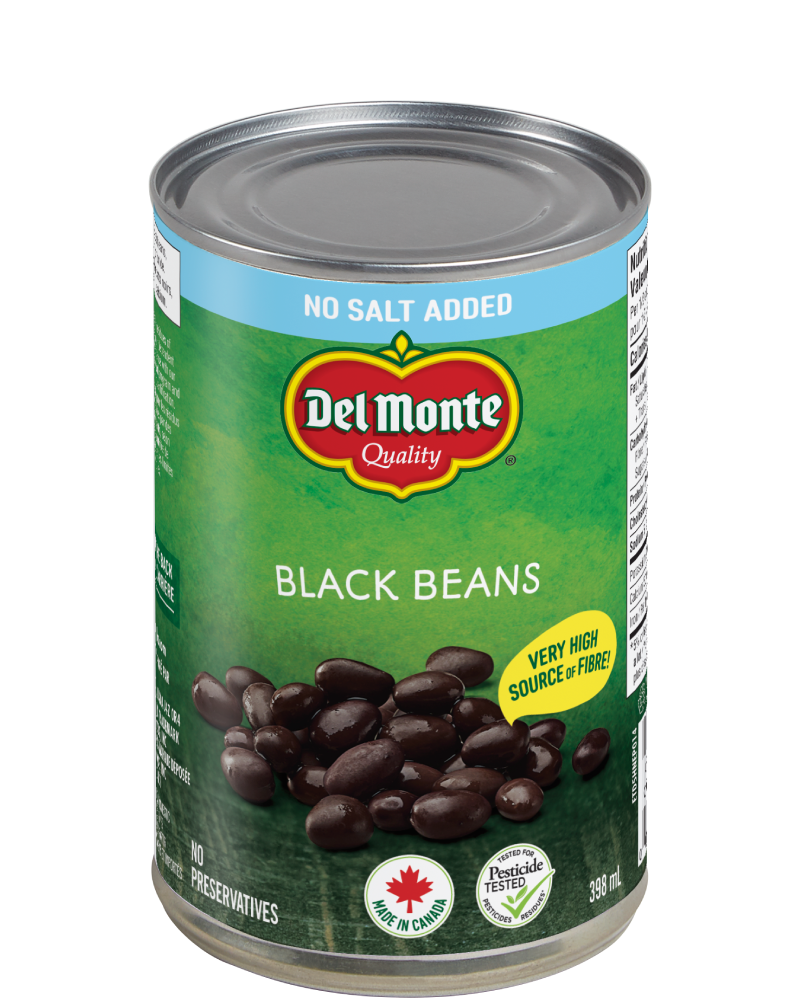 Ingredients
5 oz (150 g) dark chocolate
1 can 14 oz (398 ml) Del Monte black beans
6 fresh Medjool dates, pitted
¼ c (60 ml) coconut oil
1 ½ tbsp (22 ml) cocoa
1 tsp (5 ml) matcha tea
1 tsp (5 ml) coconut sugar
Preparation
Put the chocolate in a bowl and place onto a saucepan of water to create a double boiler. Heat over medium-high and stir to melt chocolate. Remove bowl from saucepan and let cool.
With a food processor, process the black beans and dates to obtain a smooth paste.
Add melted chocolate and process until the smooth.
Continue mixing and add the coconut oil.
Transfer to a bowl and let cool in the fridge.
On a plate, mix together cocoa, tea and sugar.
Form chocolate mixture into small balls and coat in cocoa mixture.
Serve at room temperature to enjoy the most melt-in-your-mouth truffles ever.