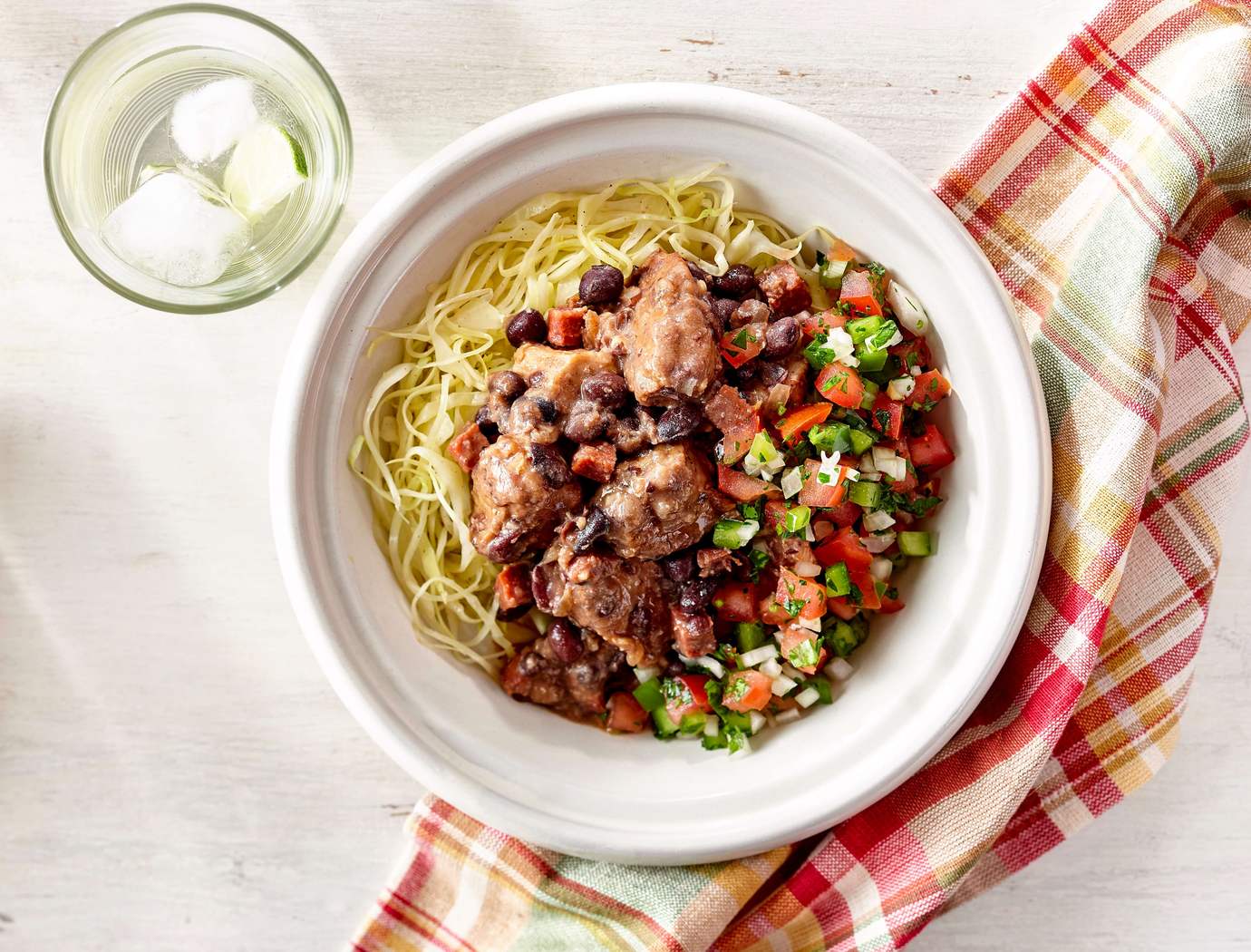 Quick Feijoada scented black bean stew
Looking to switch up your recipes? Try our invigorating Brazilian black beans stew. You will not be disappointed!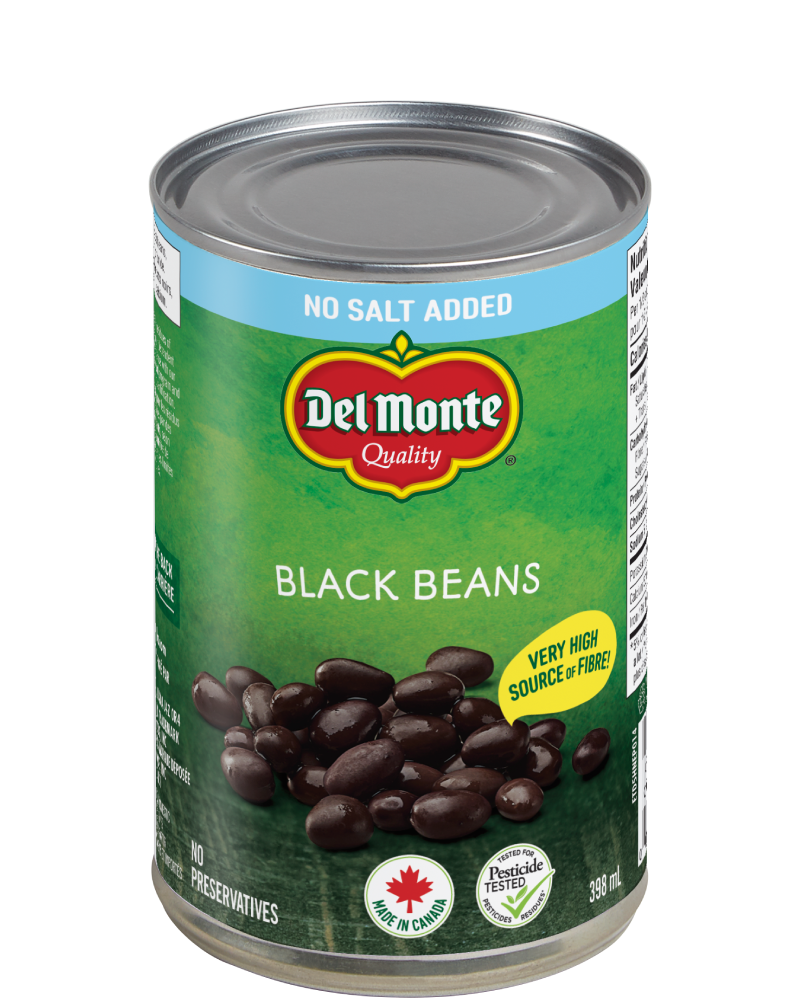 Ingredients
1 cans 14 oz (398 ml) Del Monte red kidney beans
1 tbsp (15 ml) olive oil
2 lb (900 g) pork tenderloin, cubed
1 onion, chopped
2 cloves garlic, chopped
½ c (125 ml) chorizo, sliced or chopped
1/2 tsp (2 ml) smoked paprika, mild or spicy
Salt and freshly ground pepper
1 ½ tbsp (22 ml) butter
6 c (1.5 l) green cabbage, finely sliced
1/2 c (125 ml) orange juice
Homemade salsa
1/2 onion, chopped
1 c (250 ml) tomatoes, seeded and chopped
1/2 green pepper, chopped small
1/4 c (60 ml) freshly chopped parsley
1 tbsp (15 ml) lemon juice
Preparation
In a bowl, mix all the ingredients for the homemade salsa and set aside.
Mash 1/2 c (125 ml) black beans with 1 c (250 ml) water. Set aside.
In a large saucepan, heat oil over high heat and brown pork.
Lower the heat to medium, add the onion, garlic and chorizo. Cook for 2 more minutes.
Add whole and mashed black beans, smoked paprika and season. Cover and cook for 10 minutes.
In the meantime, in a large frying pan, melt the butter over medium-high heat and cook the cabbage for 5 minutes . Add the orange juice and cook 5 more minutes stirring frequently.
Divide the cabbage among the plates, top with stew and garnish with salsa.

Slow cooker cooking
1. After browning the pork, transfer to the slow cooker.
2. Add the whole and crushed black beans, smoked paprika and season.
3. Cover and cook on High for 3 hours, remove the lid and cook 1 hour more to reduce the sauce or cook on Low for 4 to 6 hours and 1 hour or more uncovered to reduce the sauce.