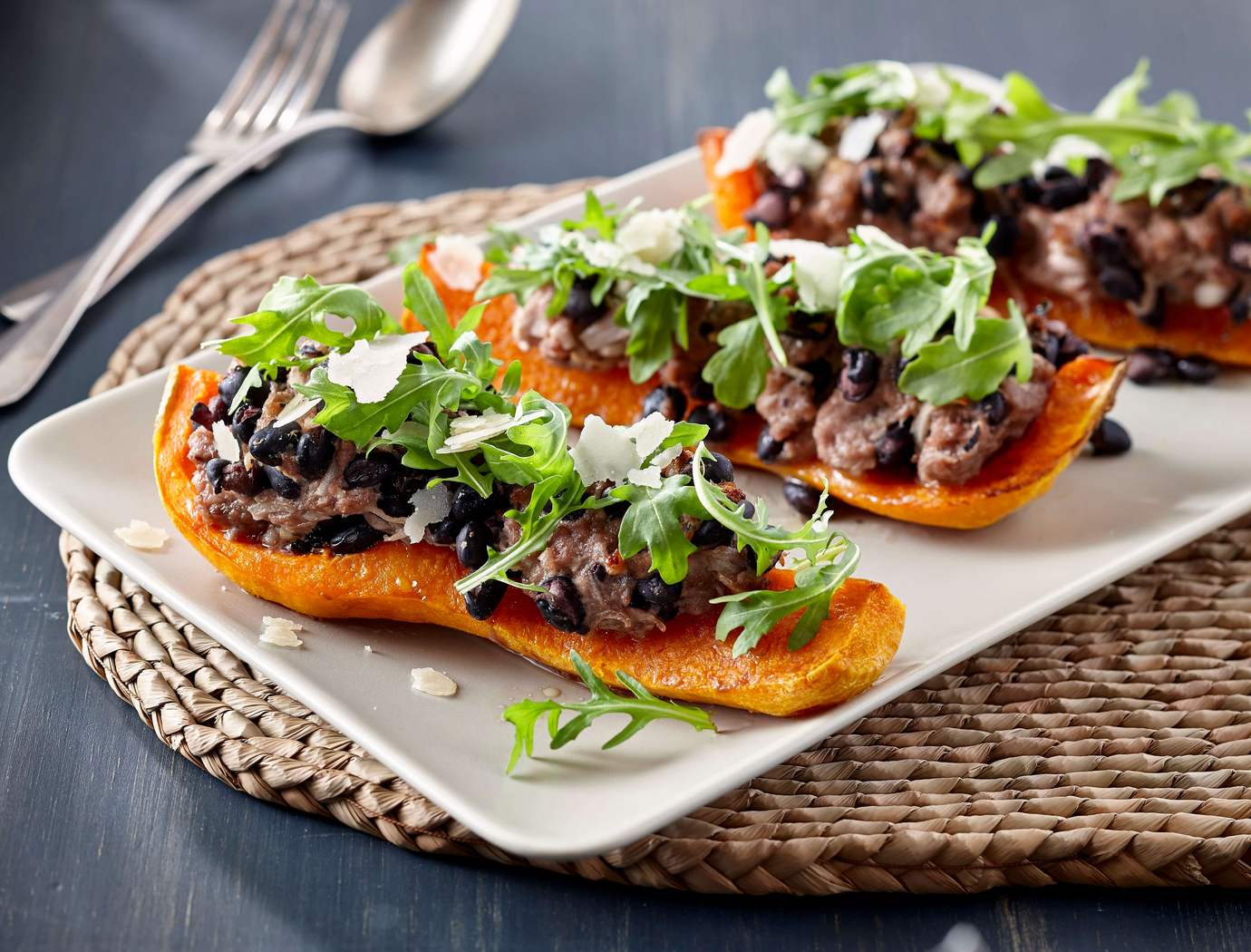 Butternut squash stuffed with Szechuan pepper black beans
Impress guests with this original and colourful stuffing. A piece of advice, don't be shy to enhance with a little Szechuan pepper!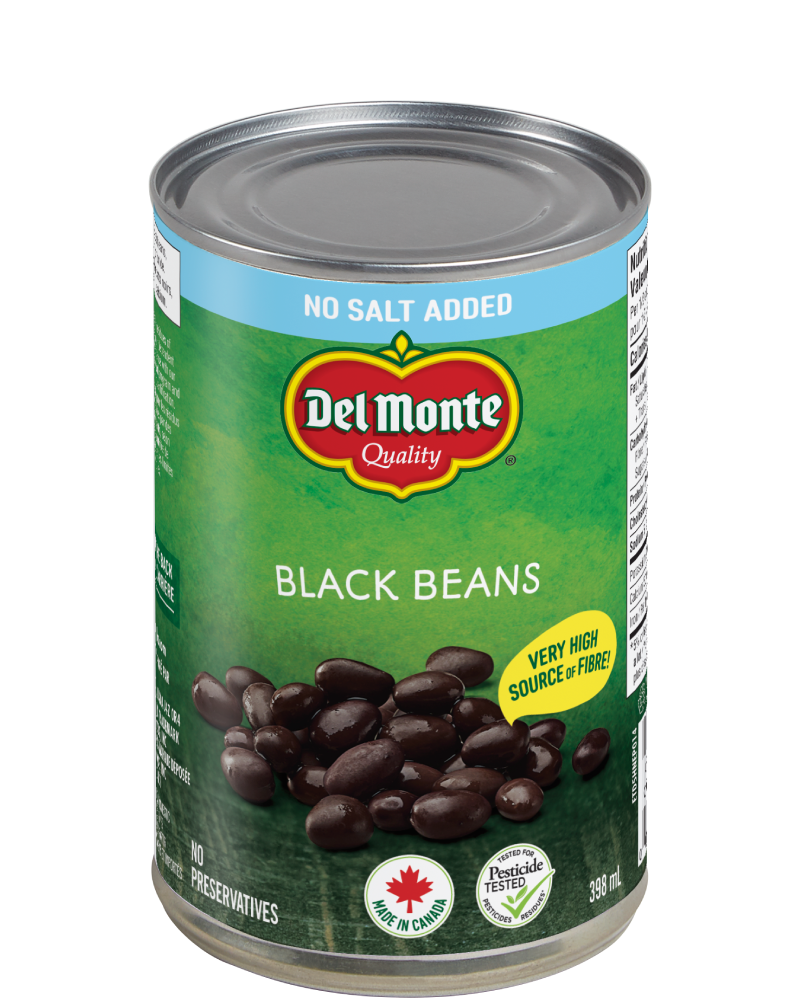 Ingredients
1 butternut squash about 2 lb (900 g) cut into 4 and remove fiber and seeds
1 tbsp (15 ml) olive oil
Salt and freshly ground pepper
2 French shallots, chopped
1 lb (450 g) ground meat of your choice (beef, pork, veal, turkey, meatless mixture)
1 can 14 oz (398 ml) Del Monte black beans
1 tbsp (15 ml) roasted sesame oil
1/2 tsp (2 ml) Chinese five spice
1/2 tsp (2 ml) crushed Szechuan pepper, optional
2 c (500 ml) baby arugula
3 tbsp (45 ml) mayonnaise or vegannaise
Preparation
Preheat oven to 425 ºF (210 ºC).
Brush the squash wedges with olive oil and season. Place on a baking sheet lined with parchment paper cut side down and bake for 10 minutes.
Turn squash over to the other cut side and continue cooking for 10 minutes.
Meanwhile, mix the meat with the beans, sesame oil, shallots, spices, Szechuan pepper and salt.
Turn the squash so that the inside is face up. Fill with the meat mixture and return to the oven for 20 to 25 minutes or until the meat is completely cooked through and the squash tender.
Place a wedge of topped squash on each plate, top with arugula and parmesan.
Serve.