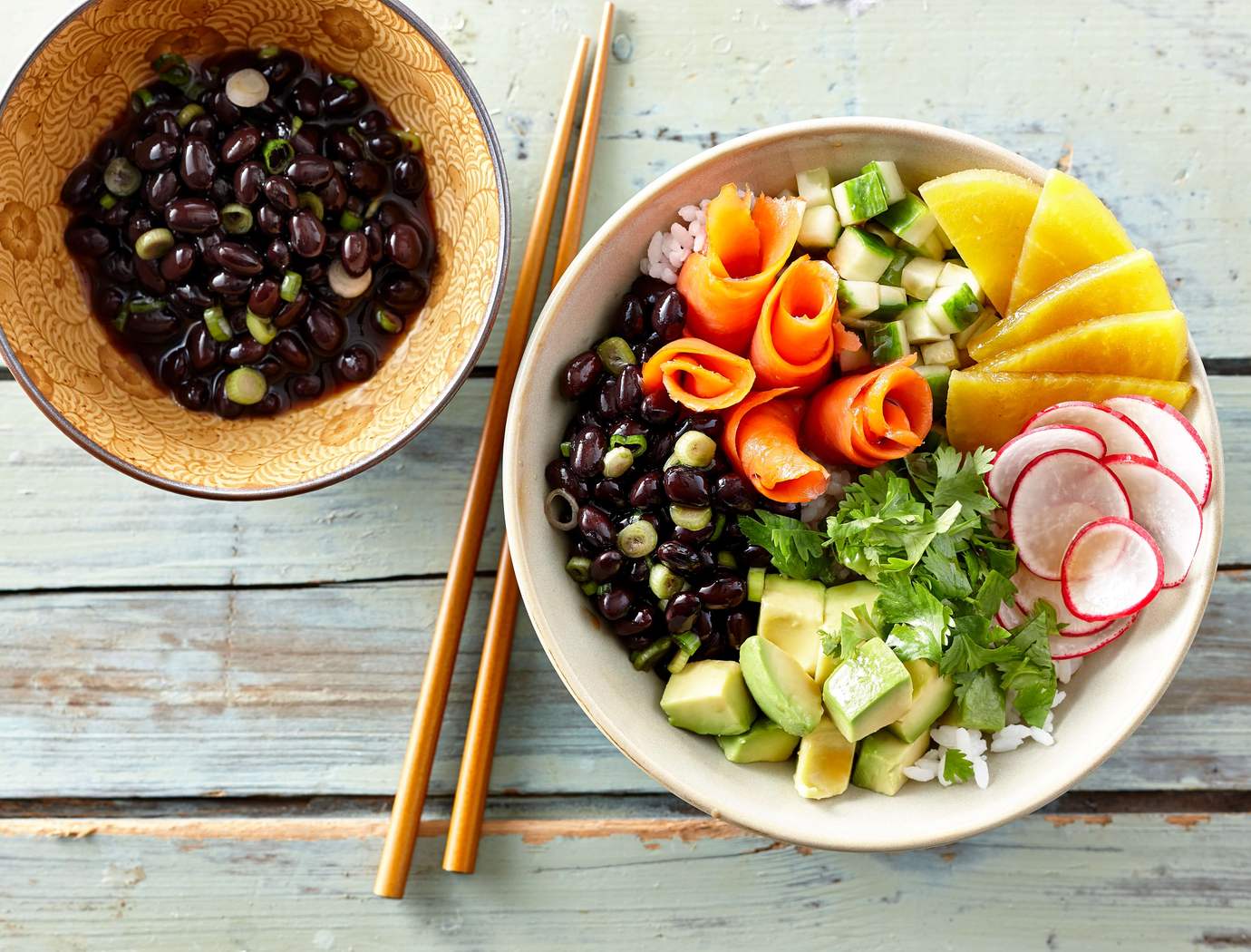 Veggie poke
Immerse yourself in this delicious colorful bowl ideal for lunch or for a couple's evening. Grab your chopsticks!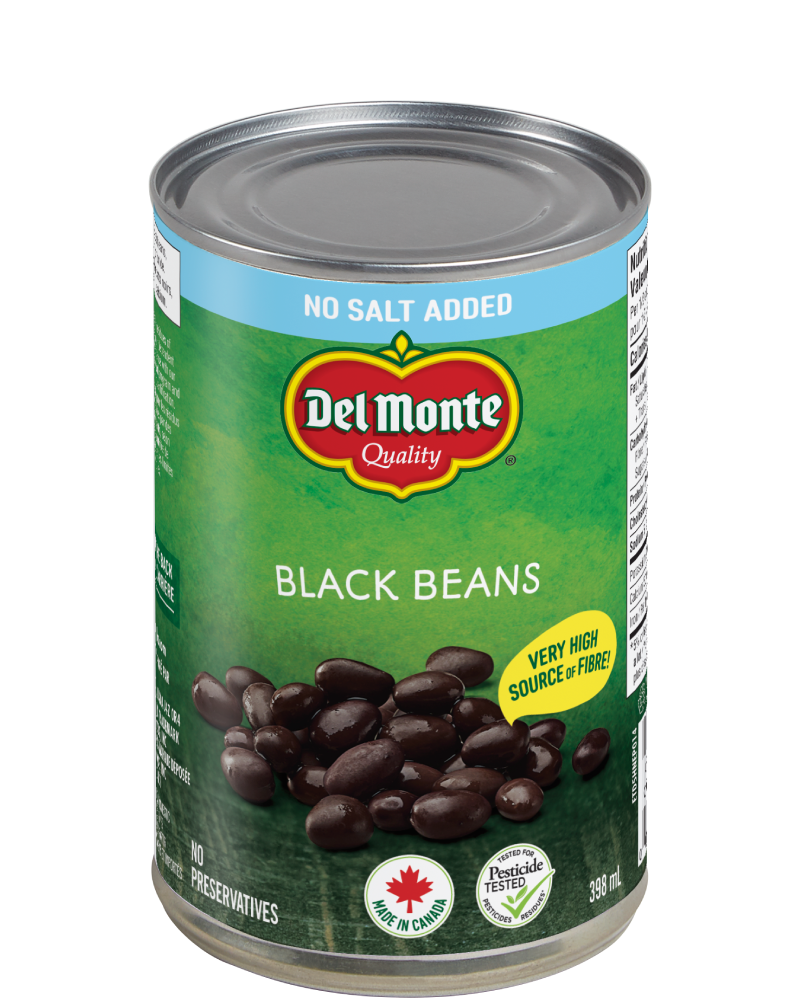 Ingredients
1 cans 14 oz (398 ml) Del Monte black beans
1/3 c (80 ml) ponzu sauce
2 green onions, finely chopped
2/3 lb (300 g) very fresh salmon (for sushi or tartar)
1 c (250 ml) sushi rice
Salt
1 tbsp (15 ml) rice vinegar
1 avocado, cubed
1 1/3 c (330 ml) yellow beets, cooked and cut into half slices
1 c (250 ml) radishes, finely chopped
1/2 c (125 ml) fresh cilantro, coarsely chopped
Preparation
In a bowl, marinate the black beans in 1/4 c (60 ml) ponzu sauce with 1 green onion.
In another bowl, coat the salmon with the remaining ponzu sauce and green onion. Set aside in the fridge.
In a saucepan, bring 1 ½ cups (375 ml) of salted water to a boil and cook the rice sushi 12 minutes, covered.
Remove from heat and let stand for 5 minutes.
Divide the rice into 4 bowls. Placing the ingredients side by side, garnish the bowls.
Finish with cilantro in the middle.
Enjoy immediately.