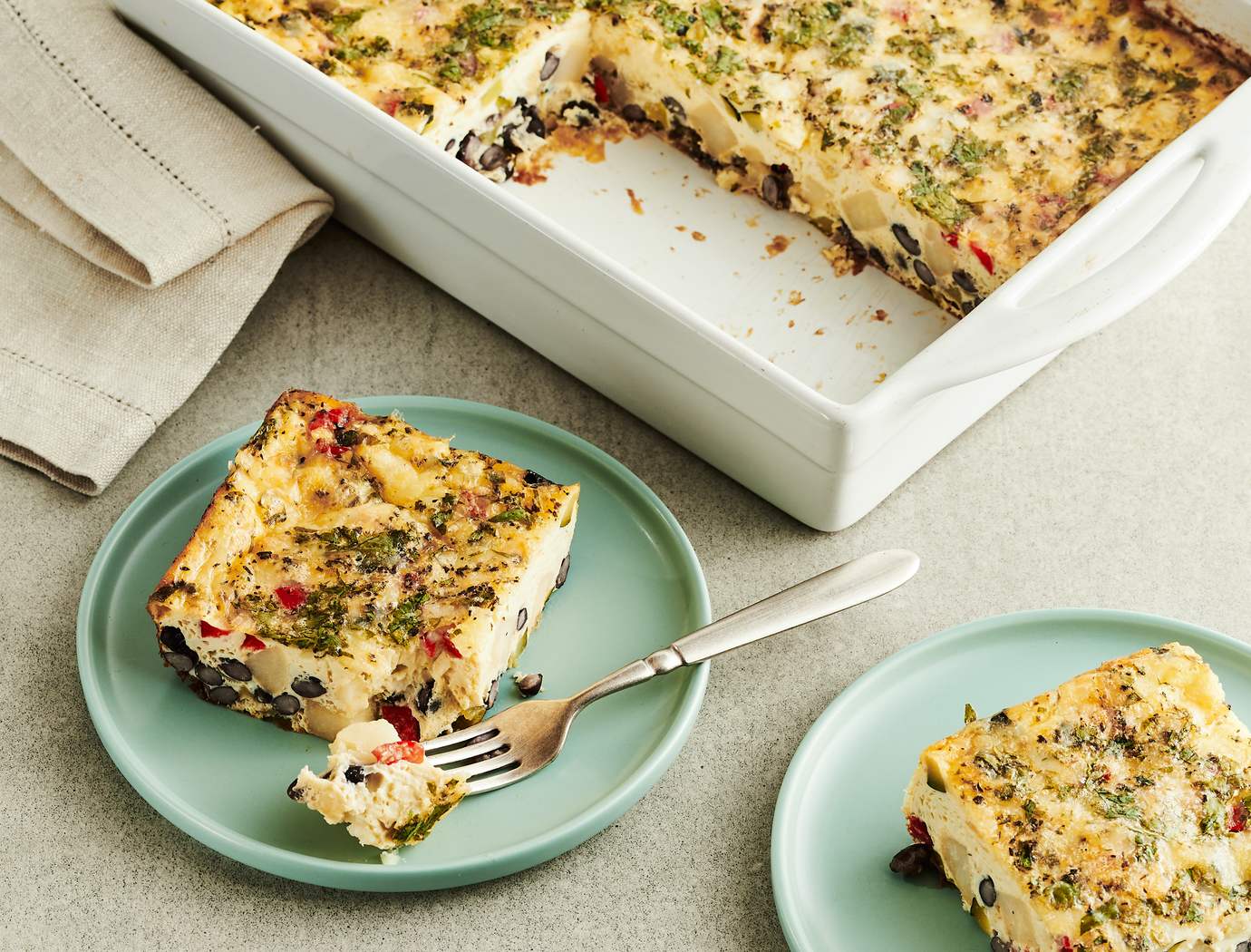 Frittata with black beans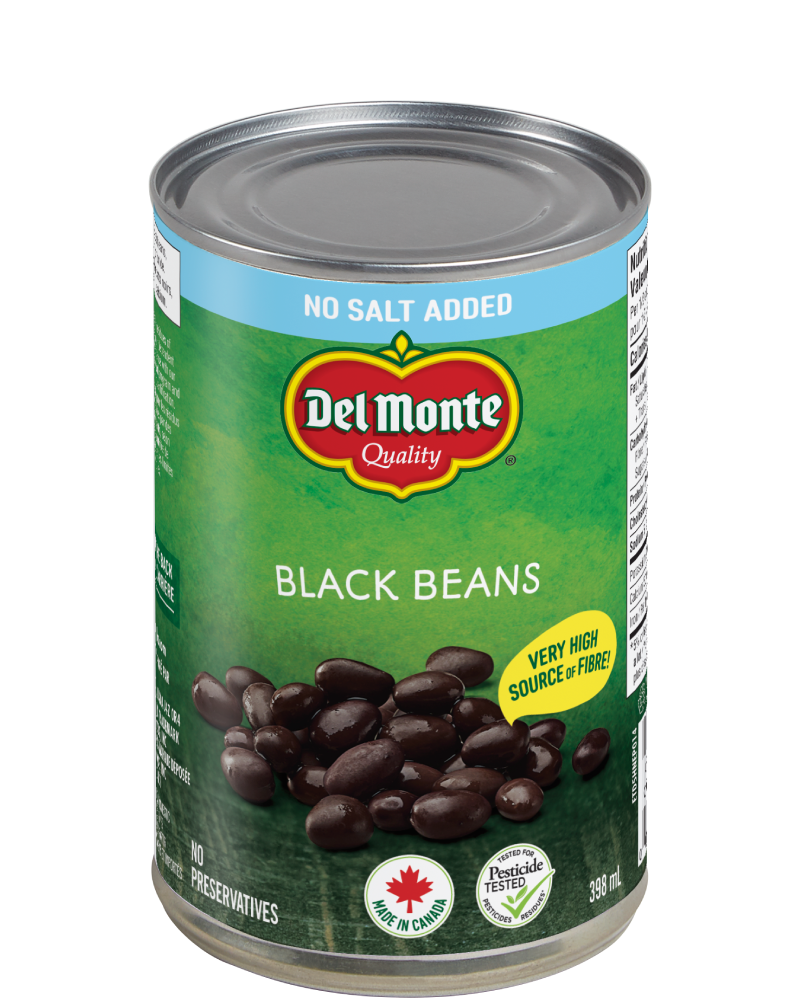 Ingredients
2 tbsp (30 ml), olive oil
2 cups (500 ml) diced zucchini (1 zucchini)
1 red bell pepper, diced
1 onion, diced
10 eggs
1 cup (250 ml) milk
¼ tsp. ground pepper
1 tbsp. Italian spice mix
2 cups (500 ml) frozen hash browns
1 can (19 oz) Del Monte black beans , rinced and drained
2 cups shredded Monteray Jack or cheddar cheese
¼ cup chopped fresh parsley
Preparation
Preheat oven to 350°F.
In a skillet, heat oil over medium-high heat. Add zucchini, diced peppers and onions; cook and stir 1-2 minutes. Set aside.
In a medium bowl, combine eggs, milk, pepper and Italian spices.
In a buttered baking dish (8 x 11"), place frozen hash browns, black beans, vegetables and pour egg mixture.
Add cheese and parsley. Distribute ingredients evenly.
Cover with aluminum foil* and bake for about 45 min or until eggs are cooked through.
*Remove the aluminum foil 10 minutes before the end to grill the top of the Frittata.