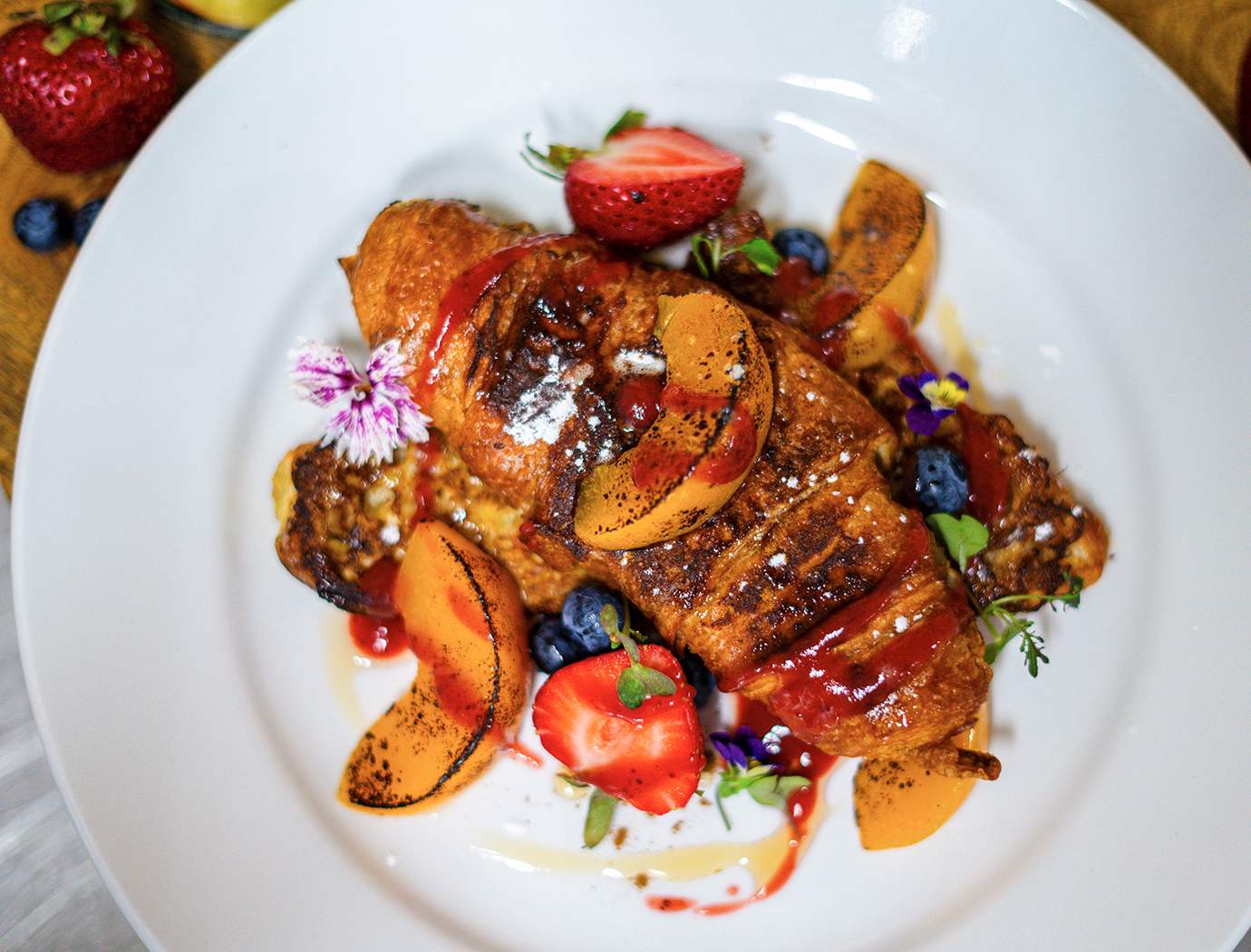 Croissant french toast with peaches and strawberry coulis
This Del Monte croissant french toast with Del Monte peaches and strawberry coulis is perfect for a gourmet brunch or a snack full of flavors. The whole family will love it.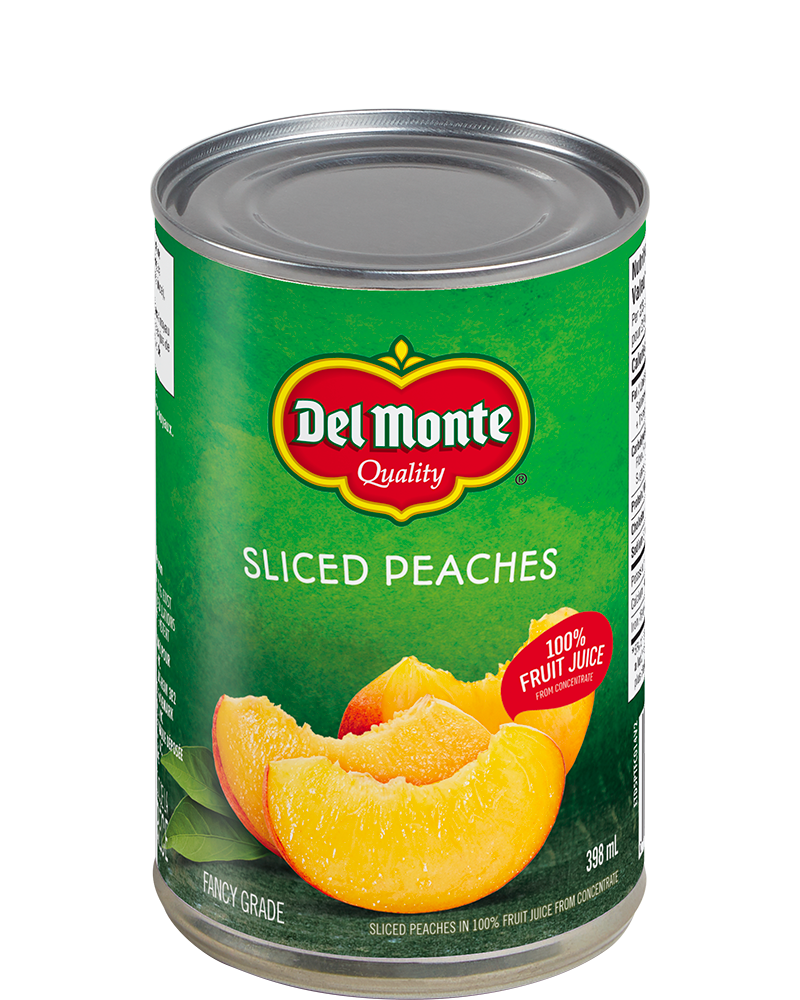 Ingredients
Croissant french toast

2 eggs

5 ml (1 tsp) pure vanilla extract

2,5 ml (1/2 tsp) ground cinnamon

125 ml (1/2 cup) milk

2 croissants, halved lengthwise

Butter

1 Del Monte can 398 ml sliced peaches, strained


Strawberry coulis

225 g (1 1/2  cup) strawberries, halved

125 g (156,25 ml) sugar

½ lemon (juice)
Preparation
For the croissant french toast

1. Beat eggs, vanilla and cinnamon in a shallow dish. Stir in the milk.

2. Dip halved croissants into egg mixture, turning to coat both sides.

3. Cook the croissant slices over medium heat on a lightly greased non-stick sheet or pan, until golden on both sides. Stir-fry the peaches in a pan with butter to brown them.

For the strawberry coulis

1. Place strawberries, sugar and lemon juice in a saucepan.

2. Cook over low heat for 6 to 7 minutes.

3. Emulsify the preparation using a mixer.