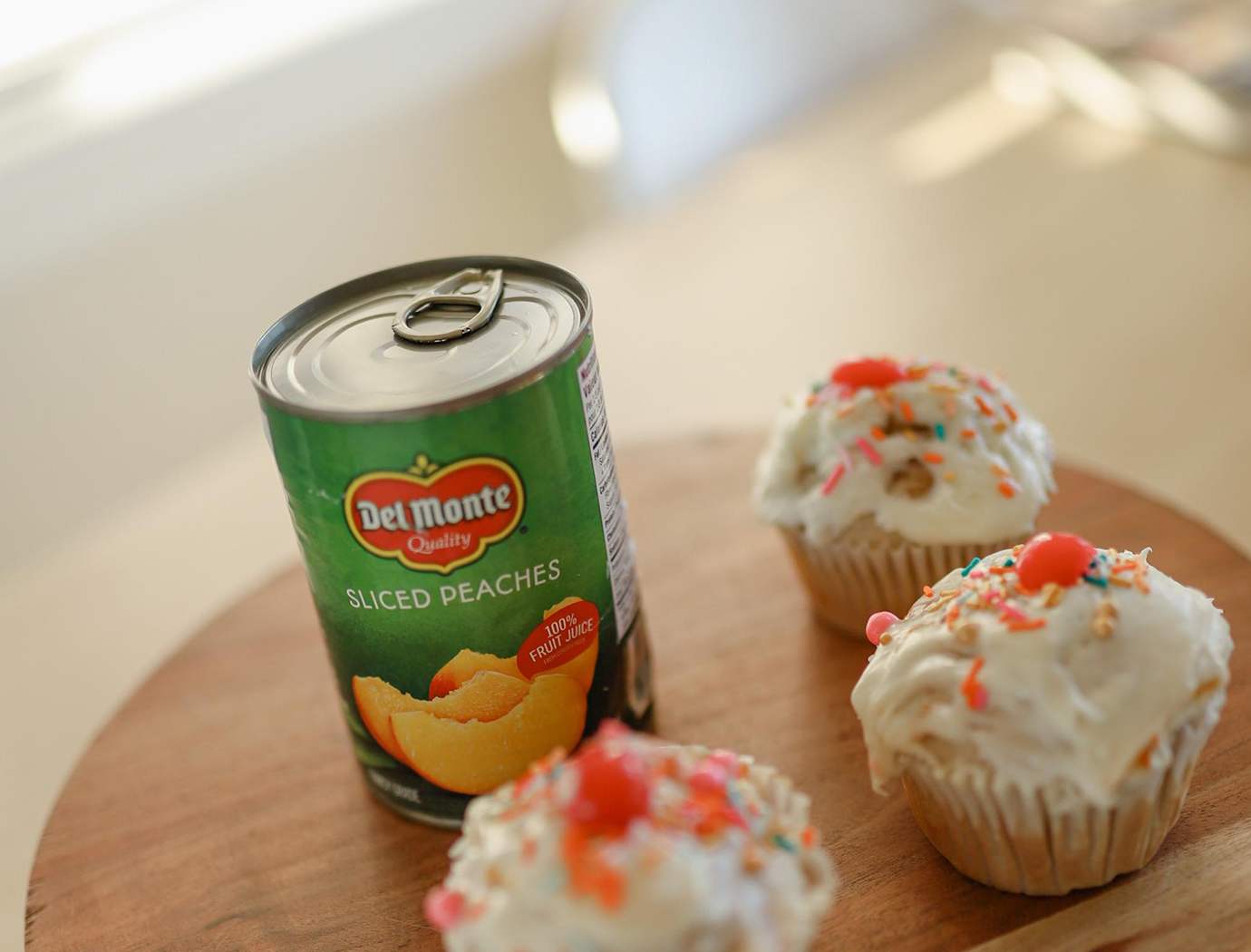 Peach-filled cupcakes - inspired by Peach from The Super Mario Bros. Movie
For a successful pampering evening or for your receptions, here is a Del Monte peach-filled cupcakes recipe – inspired by Peach from the Super Mario Bros. film. Why not have fun decorating them with the children in the likeness of the characters from the film? A good time with the family in perspective.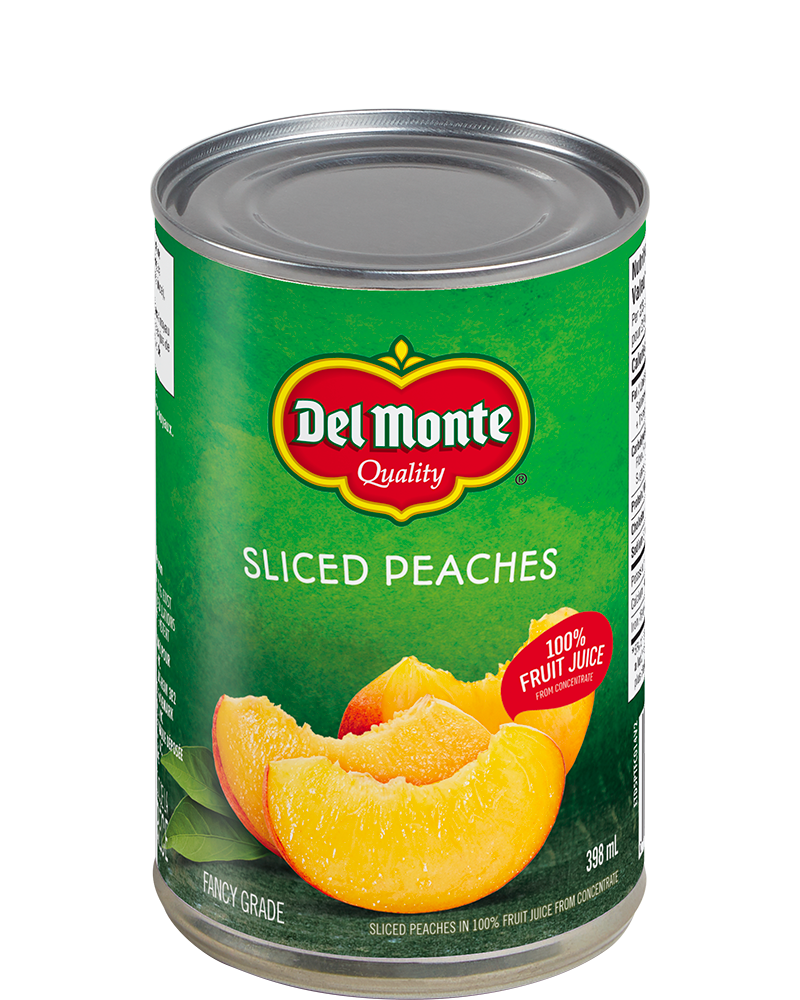 Ingredients
Peach Filling
500 ml (2 cups) of Del Monte sliced peaches in 100% fruit juice from concentrate
62.5 ml (1/4 cup) light brown sugar
10 ml (2 tsp) corn starch
2.5 ml (1/2 tsp) ground cinnamon
1 pinch of salt

Cupcakes
1/2 butter
125 ml (1/2 cup) sugar
2 large eggs
5 ml (1 tsp) vanilla extract
375 ml (1 1/2 cup) flour
7.5 ml (1 1/2 tsp) baking powder

2.5 ml (1/2 tsp) ground cinnamon
1.25 ml (1/4 tsp) salt
125 ml (1/2 cup) milk

Preparation
Peach Filling
1. Thinly slice Del Monte peaches and add to a small pot. Add in the brown sugar, cinnamon, salt, and corn starch.

2. Cook for 5-10 minutes on low until the peaches soften and the sauce thickens.

3. Remove from the heat and let cool to room temperature. (this is important!)


Cupcakes
1. Preheat the oven to 350°F and line a 12-cup cupcake pan with cupcake liners.

2. Blend the flour, baking powder, cinnamon, and salt together in a large bowl.

3. In a separate bowl, blend the butter, sugar, brown sugar, sugar, eggs, and vanilla together until combined.

4. Stir in about half of the flour mixture. Then stir in the milk and the rest of the flour mixture and mix until fully combined. The batter should be thin.

5. Pour batter into each cupcake liner (they should be about halfway full). Bake at 350°F for 19-22 minutes.

6. Remove from pan and let cool. Let the cupcakes cool completely before decorating.

7. Use a cupcake corer to remove the center of each cupcake (or a small knife) then fill with about 2 teaspoons of spiced peaches. Voila!

For decoration, keep things simple by opting for store-bought icing and a few sprinkles or leave them simple, without decoration.