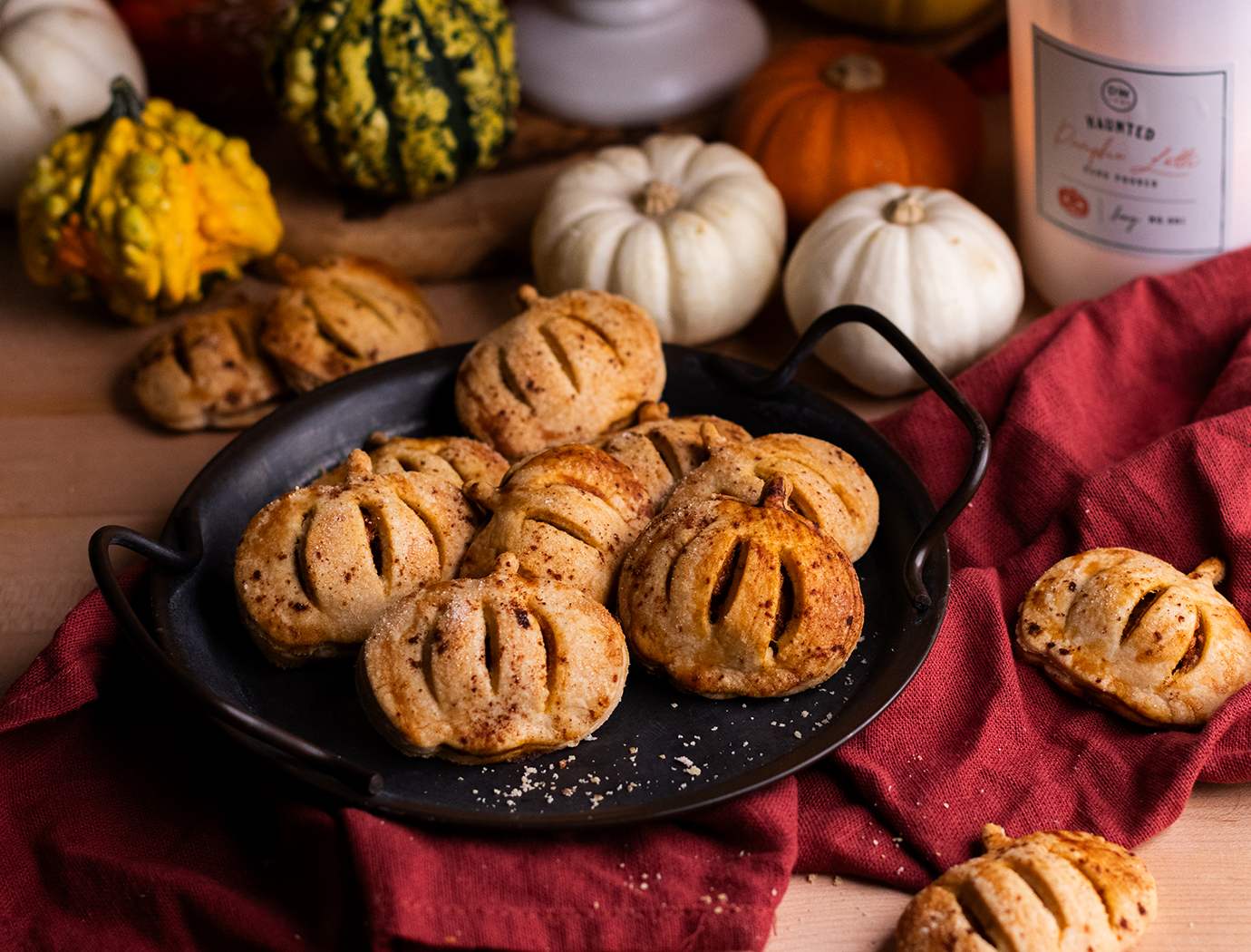 Magic peach pumpkin pasties – inspired by Harry Potter movies
We've all dreamed of eating a recipe from our favorite movie/series, right? Here's an improved version of a pumpkin pasties recipe sold on the famous Hogwarts Express from the world of Harry Potter, concocted using our Del Monte sliced peaches for a sweet topping with fall spices. They are so beautiful with their pumpkin shape that they make our mouths water! Bundle up in your favorite blanket with a good comforting drink and enjoy these delicious magical pumpkin pasties in front of a Harry Potter film for a perfect evening!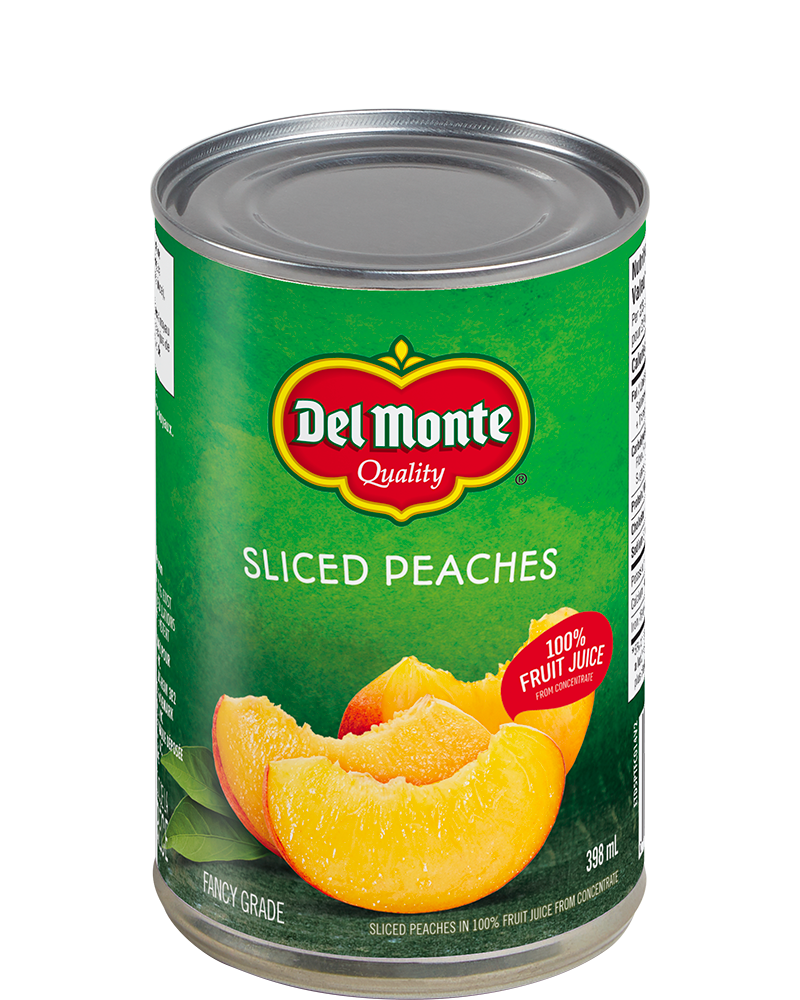 Ingredients
1 homemade or store-bought pie crust
Filling

250 ml (1 cup) pumpkin puree

1 Del Monte can 398 ml sliced peaches, drained

83.3 ml (1/3 cup) de maple syrup

1 egg yolk

10 ml (2 tsp) ground cinnamon

2.5 ml (1/2 tsp) grounded ginger

1.25 ml (1/4 tsp) nutmeg

1.25 ml (1/4 tsp) ground cloves

1 pinch of salt

Milk, for brushing
Cinnamon, to taste

White sugar, to taste

Preparation
1. Preheat oven to 350°F. On a floured work surface, roll out the pie crust using a rolling pin so that it is approximately 3 mm thick.

2. Using a pumpkin-shaped cookie cutter, cut out 28 pumpkins from the pie crust (the quantity may vary depending on the size of the cookie cutter). On half of the pumpkins, make 3 vertical incisions in the dough using a sharp knife.

3. In a food processor (or electric mixer), mix the ingredients for the filling until you obtain a smooth and homogeneous texture.

4. On pumpkins without incisions, add about 1 tbsp. of filling in the center of the dough. Cover each of these with pumpkin dough having incisions. Seal the dough well with your fingers, pressing the edges.

5. Brush the pumpkins with a little milk and sprinkle with cinnamon and sugar.

6. On a baking sheet covered with parchment paper, bake for 45 minutes or until the dough is lightly golden.
* The pumpkin pasties can be frozen.

What to do with the excess filling?

You can add the remaining filling to a smoothie or to your other pastries (muffins, bread, etc.). You can even make a pie! Simply add 1 egg and 1/3 cup of cooking cream to the remaining filling and mix. Pour the mixture into a lined pie pan and bake in at 350°F oven for 55 minutes.