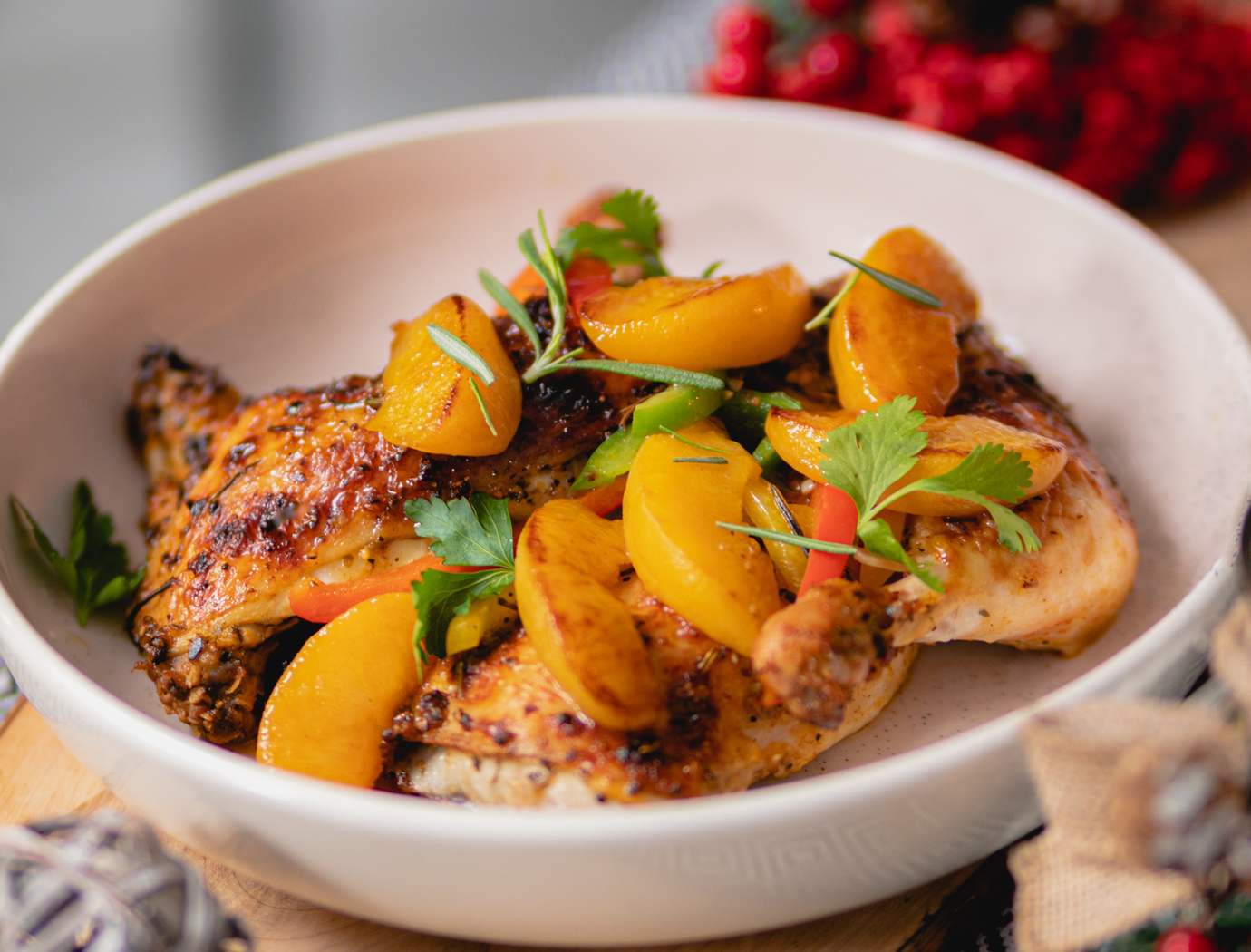 Chicken thighs with peaches and rosemary compote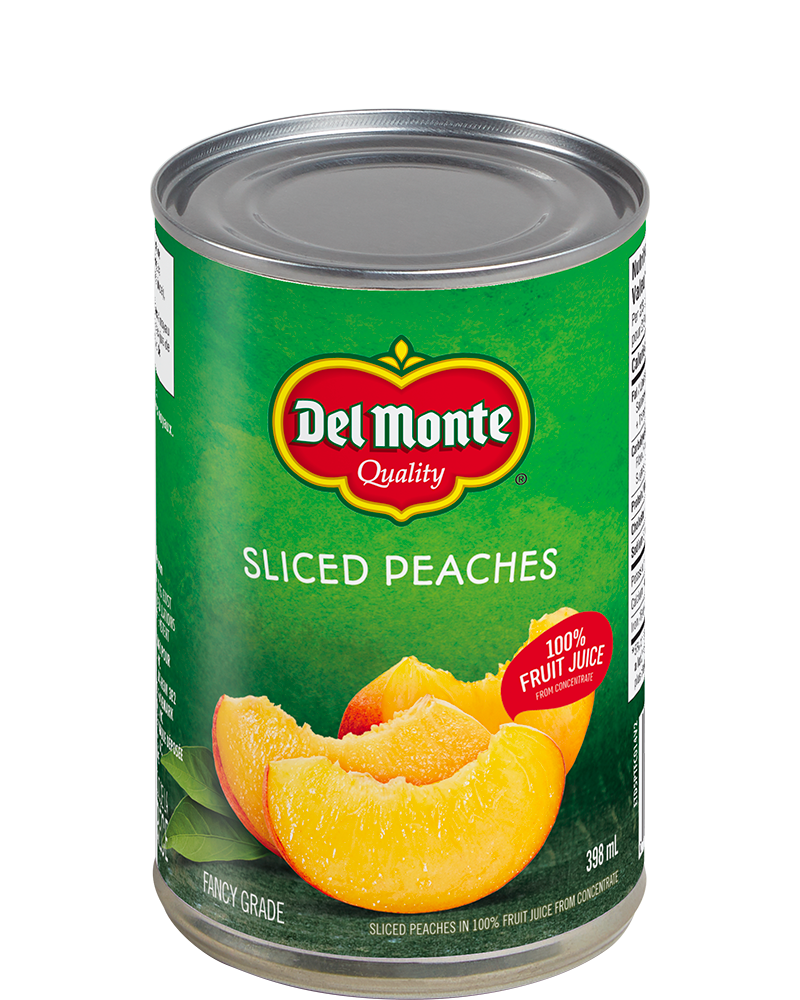 Ingredients
Marinade
4 green onions, sliced
1 onion, chopped
3 cloves garlic
1 bunch fresh parsley, coarsely chopped
1 green pepper, chopped
1 red pepper, chopped
2 Scotch Bonnet peppers, coarsely chopped
1/3 c (75 ml) olive or vegetable oil
1/3 c (75 ml) lime juice
Chicken tighes with peaches and rosemary
4-6 chicken legs
2 tbsp (30 ml) marinade
2 tbsp (30 ml) Cajun spices
1 tbsp (15 ml) paprika
10 slices of Del Monte peaches
1/2 c (125 ml) Del Monte light peach juice syrup
1 tbsp (15 ml) olive oil
2 tsp (10 ml) butter
1 tbsp (15 ml) lime juice
2 sprigs of fresh rosemary
1 pepper, chopped
Salt and pepper
Preparation
Marinating time: min. 1 hour
Can be frozen
Preheat oven to 350 °F (180 °C).
In a food processor or blender, add all marinade ingredients. Process the mixture until smooth and pour into a mixing bowl.
Coat the chicken in the marinade. Add the following spices: Cajun, paprika, salt and pepper to taste. Let marinate for at least 1 hour.
Place the chicken on a non-stick baking sheet or in an ovenproof dish. Bake for about 45 minutes. Finely chop the pepper and set aside.
Meanwhile, heat olive oil and butter in a pan on medium-high. Add the peaches and cook stirring gently for about 2 ½ minutes or until golden. Deglaze with the light peach juice syrup. Add the lime juice, rosemary sprigs and reduce by half.
Finish the chicken thighs by adding the minced pepper. For serving, place the chicken on a plate and garnish with peaches, syrup and cooking juices.