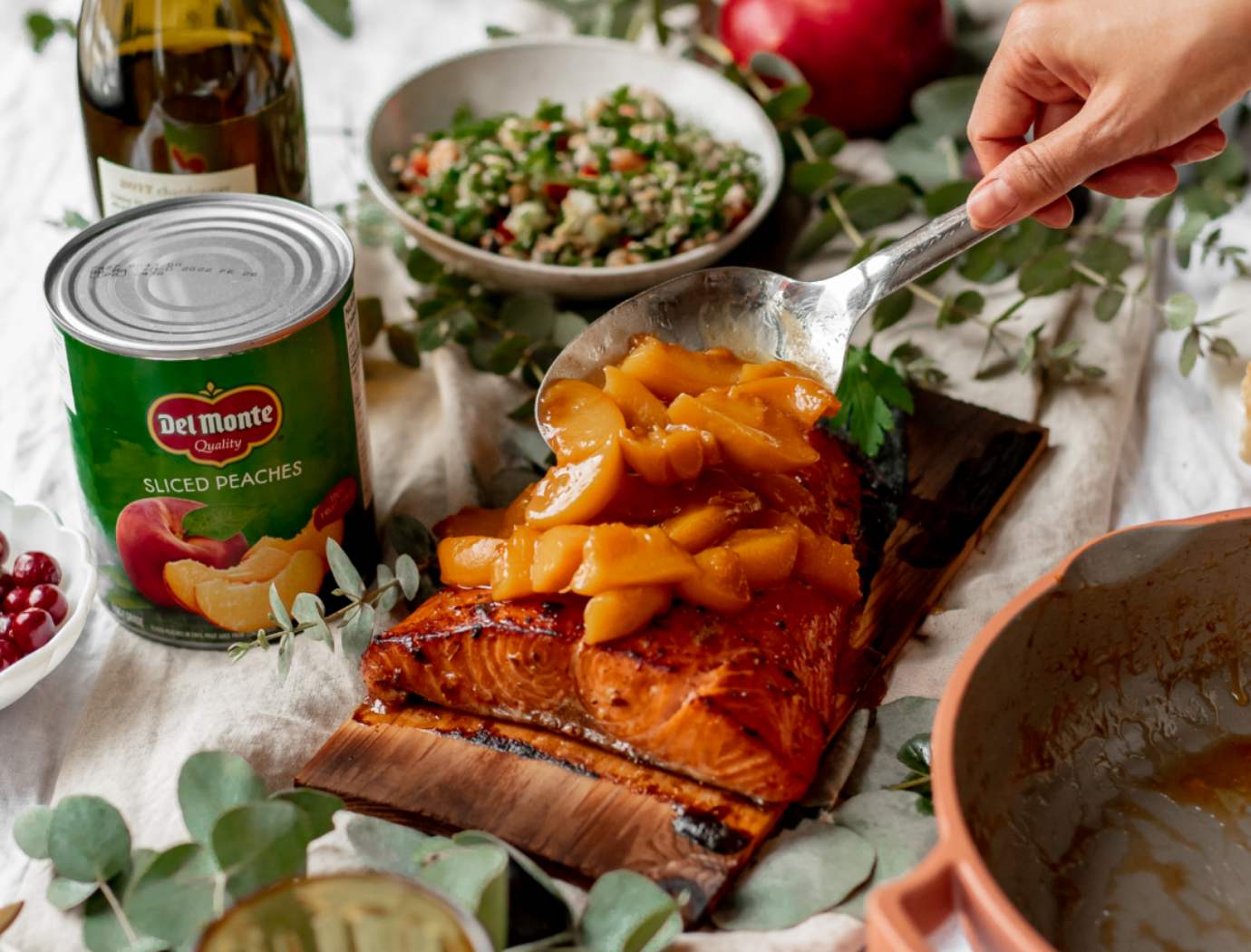 Cedar Plank Oven Salmon Topped with Bourbon-Flamed Peaches
The slight sweetness from the Bourbon-flamed peaches gives a nice contrast to the smokiness of this cedar-planked salmon. Perfect for a great supper!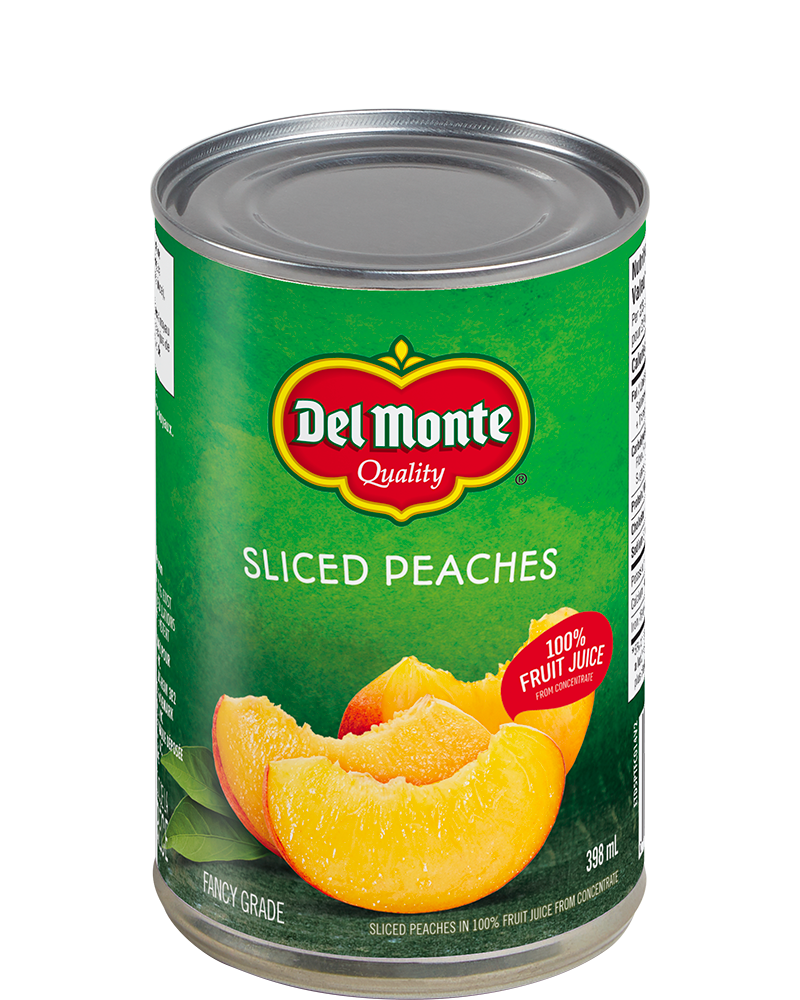 Ingredients
1 cedar grilling plank
1.5 lbs. fresh Atlantic salmon
2-796mL cans Del Monte Sliced Peaches
3 tbsp. unsalted butter
3 tbsp. brown sugar
½ cup Bourbon
½ tbsp. Dijon mustard
2 tsp. dark soy sauce
3 tbsp. maple syrup
1 tsp. kosher salt
¼ tsp. five spice powder
Preparation
Soak the cedar plank in water for 1 hour.
About 10 minutes before the cedar plank is done soaking, preheat oven to 350 F.
While oven is preheating, marinate salmon in a bowl or plastic bag by adding salt, five spice powder, soy sauce, maple syrup and Dijon mustard. Optional: let marinate over night.
Remove cedar plank from water and place a wire rack. Place wire rack on top of a baking sheet lined with foil or parchment paper. Put baking sheet in the oven for 5 minutes. Remove baking sheet from the oven and put marinated salmon on top.
Bake for 20 to 25 minutes, or until salmon has reached desired doneness. Optional: broil salmon for the last 3 minutes.
While salmon is baking, melt butter over medium heat in a skillet. Add brown sugar and stir to dissolve. Add peaches. Cook until liquid has almost completely dissolved, stirring frequently.
Remove skillet from the heat and add Bourbon. Swirl contents of skillet around. Put the skillet back on the heat and pass a long match or lighter over skillet to light alcohol on fire. Be very careful when lighting. Allow flame to die down and sauce to thicken slightly, remove from heat.
Before serving salmon, add flamed peaches on top. Enjoy!