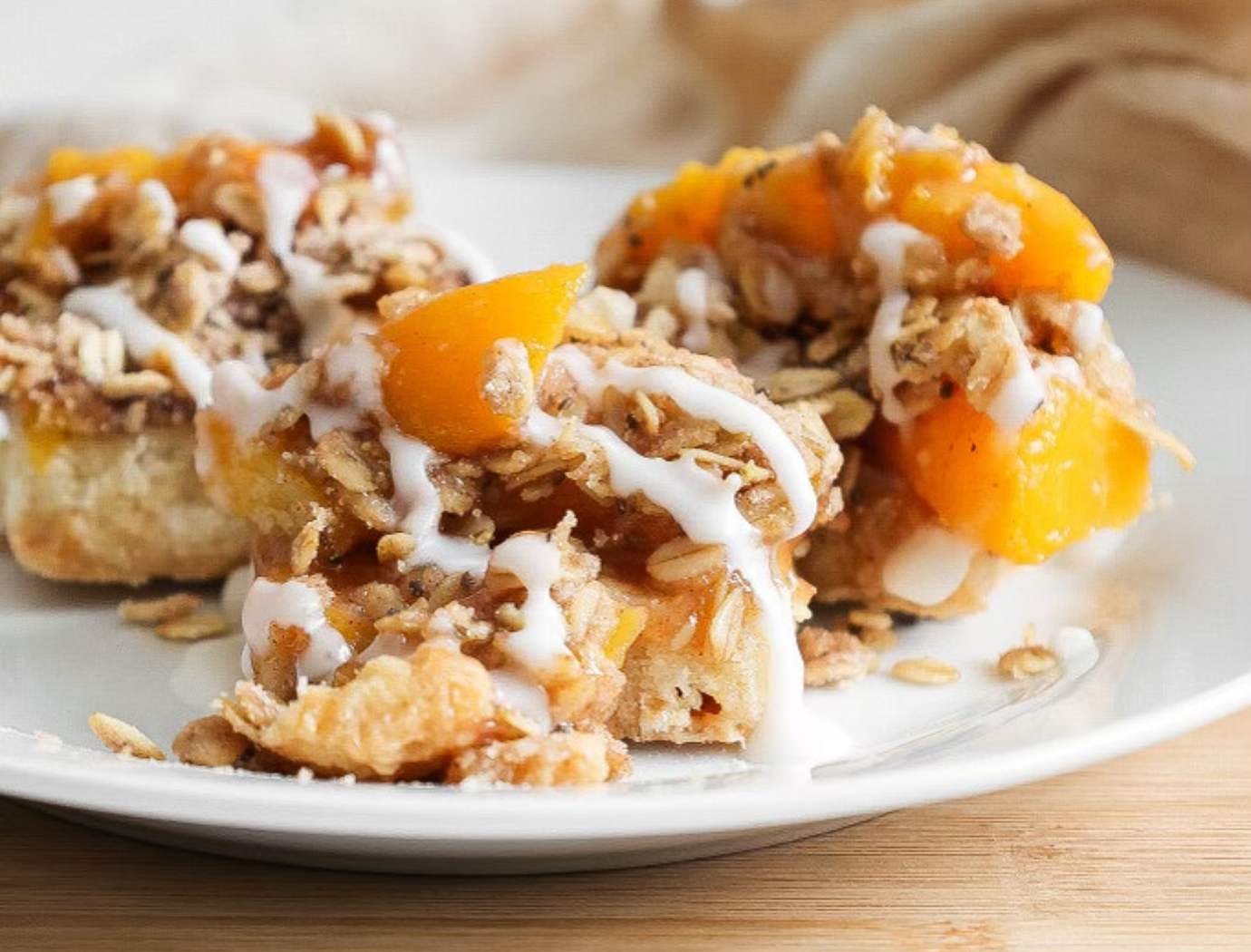 Holiday Spice Peach Crumble Bars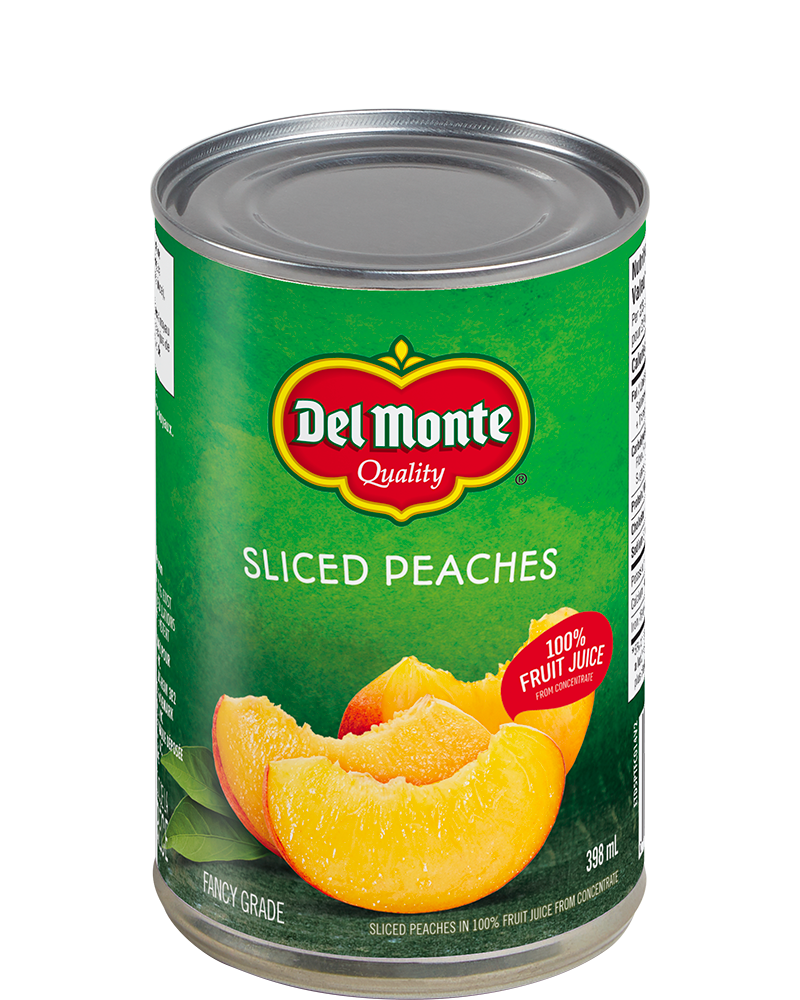 Ingredients
Peach Filling:
1 can (796 mL) Del Monte peaches, drained and rinsed
½ cup sugar
1 tsp. pumpkin spice
2 tsp. vanilla extract
2 tbsp. butter
2 tbsp. all-purpose flour
Pinch of salt

Crust layer:
1 2/3 cup all-purpose flour
1/3 cup sugar
2/3 cup butter, chilled and chopped
Pinch of salt

Crumb Topping:
1/2 cup all-purpose flour
1 cup large flake oats
¼ cup butter, chilled and chopped
1 tsp. pumpkin spice
1 tsp. vanilla extract
2 tsp. chia seeds
1 tbsp. sugar
Pinch of salt


Preparation
Preheat the oven to 350 degrees.

1. To a large mixing bowl, add peaches, sugar, pumpkin spice, vanilla, butter, flour and salt. Mix to combine.
2. Transfer mixture to a sauce pan and simmer on medium low heat. Cook on stove-top until filling thickens. About 5-7 minutes. Set aside for later
3. Next, in a medium mixing bowl, add flour, sugar and salt. Combine cubed butter and mix until crumbly.
4. In a 9x9 casserole dish, evenly press crumble mixture to form a crust. Ensure a compact crust by using the back of a dry measuring cup. Bake on 350 degrees for 10 minutes.
5. While the crust is baking, prepare crumb topping by adding flour, oats, butter, pumpkin spice, vanilla, chia seeds and sugar to a medium mixing bowl. Use hands to combine mixture to form a crumble.
6. After 10 minutes, remove crust from oven, add peach filling and top with oat crumble and continue baking.
7. Bake on 350 degrees for 20 minutes then switch to 300 degrees and bake for an additional 30 minutes or until oat crumble top is crisp and golden.
8. Remove from oven and allow bars to cool completely before cutting into them.
9. Top with vanilla flavored icing sugar and ENJOY!