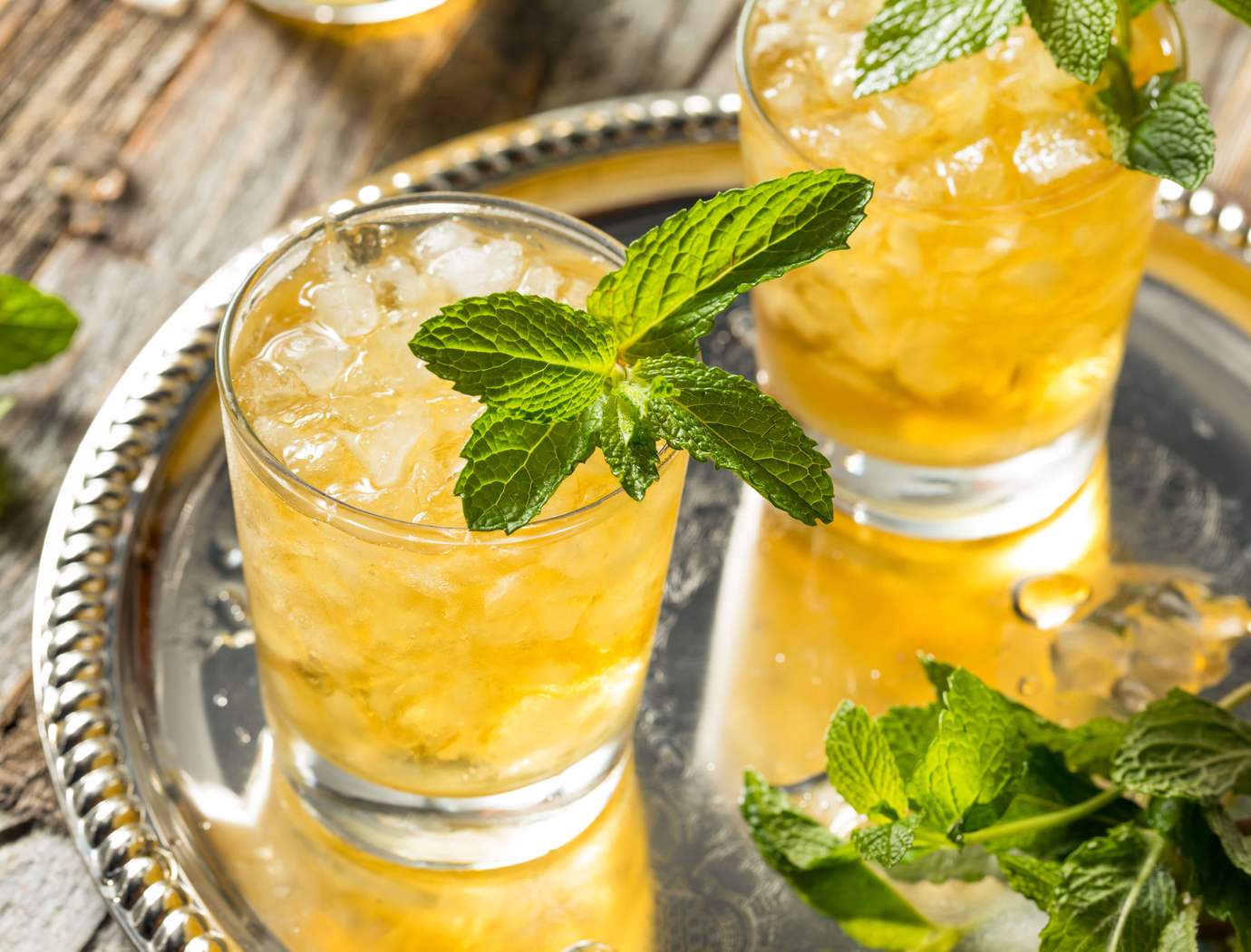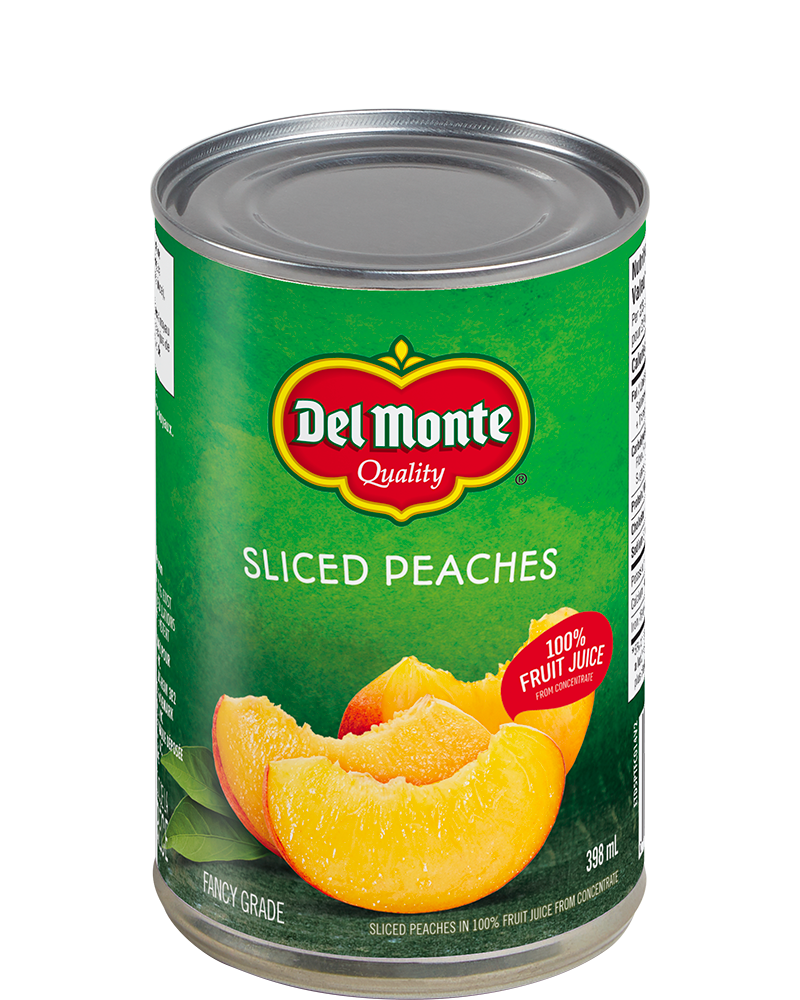 Ingredients
2 cans 14 oz Del Monte sliced peaches in heavy syrup, not drained
40 fresh mint leaves, stems removed, plus more for garnish
2 cups chilled strong tea
2 cups ginger ale or club soda
¼ tsp. vanilla extract, optional
Crushed ice
Preparation
Empty peach cans into a blender; cover and blend until smooth.
Pour 1 cup of peach puree in a large pitcher with mint leaves. Using a wooden spoon, "muddle" or press down on the mint leaves until bruised and fragrant, about 30 seconds.
Stir in remaining peach puree, tea, ginger ale and vanilla, if desired. Pour over ice in glasses and garnish with additional mint.
VARIATION: To make Peach Mint Juleps, prepare recipe as directed, except omit tea and vanilla and add 2 cups bourbon.