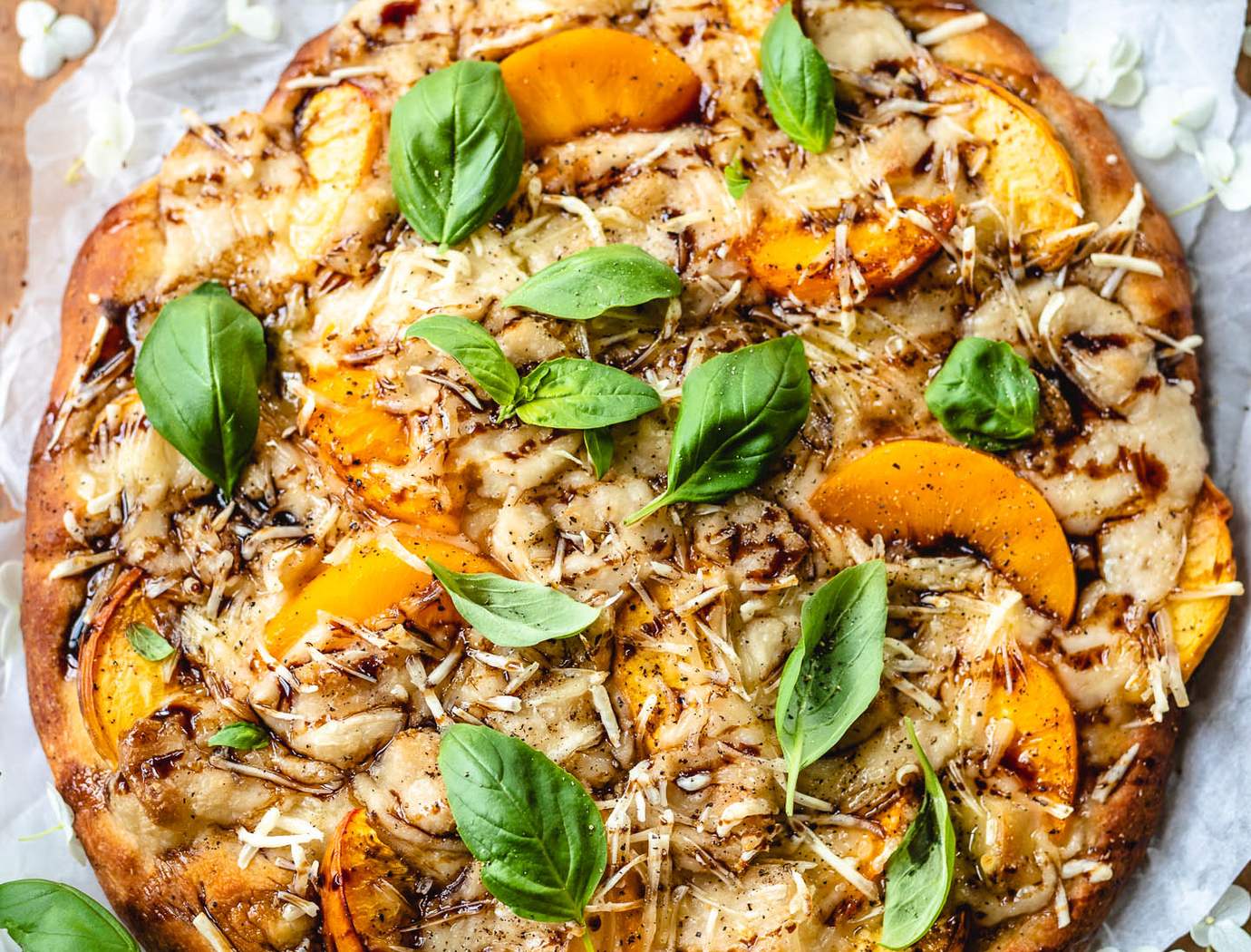 Vegan Peach Pizza
Simple, summery and gourmet!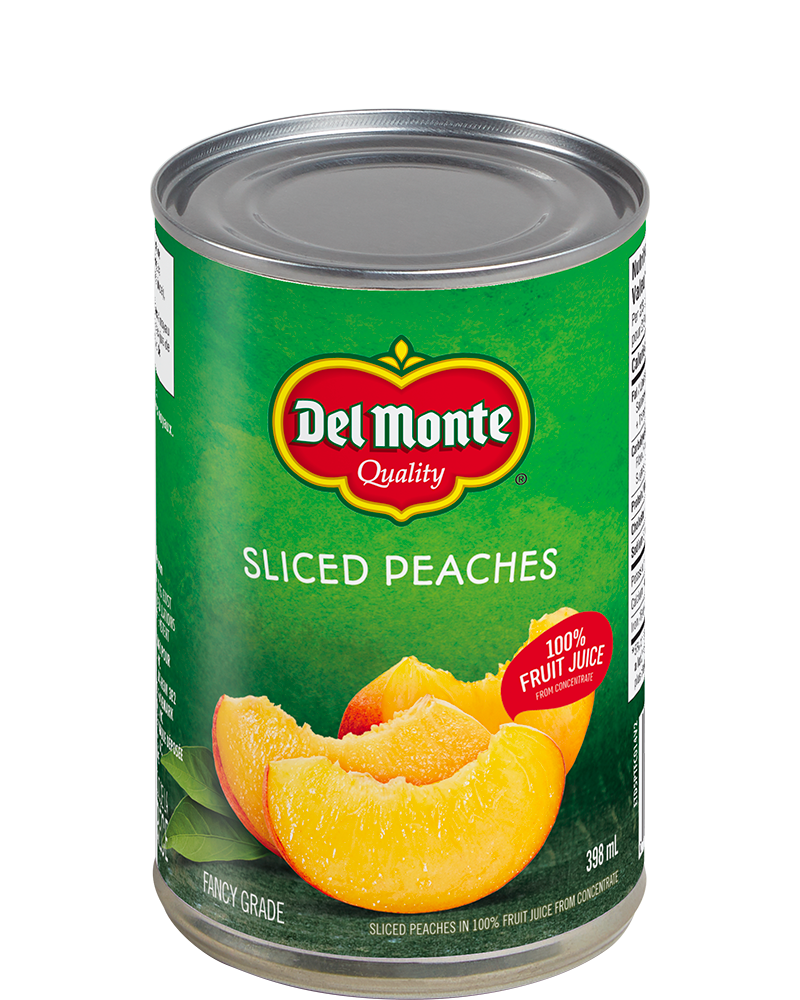 Ingredients
12 oz/350g pizza dough
All-purpose flour, for sprinkling
2 tbsp olive oil
3 cloves garlic, finely chopped
1 can of sliced peaches Del Monte
1 fresh peach, sliced
12 oz/350g vegan mozzarella, chopped into chunks
Ground pepper to sprinkle
½ cup shredded vegan mozzarella
1/4 cup tightly packed basil leaves
1 tbsp balsamic glaze, for drizzling
Preparation
1. Preheat oven to 450F/230C. Sprinkle a pizza stone (or baking tray) with all-purpose flour. Flatten pizza dough into a rough circle, ¼ inch thick. Paint with the olive oil and sprinkle with the chopped garlic.
2. Decorate the pizza with the sliced peaches and mozzarella chunks, sprinkle with the shredded mozzarella and a bit of pepper.
3. Cook for 15 to 20 minutes, or until the edges are golden brown and the mozzarella is bubbling in the center. Remove from heat and let cool for 5 minutes.
4. Decorate the pizza with fresh basil leaves and drizzle with balsamic glaze.