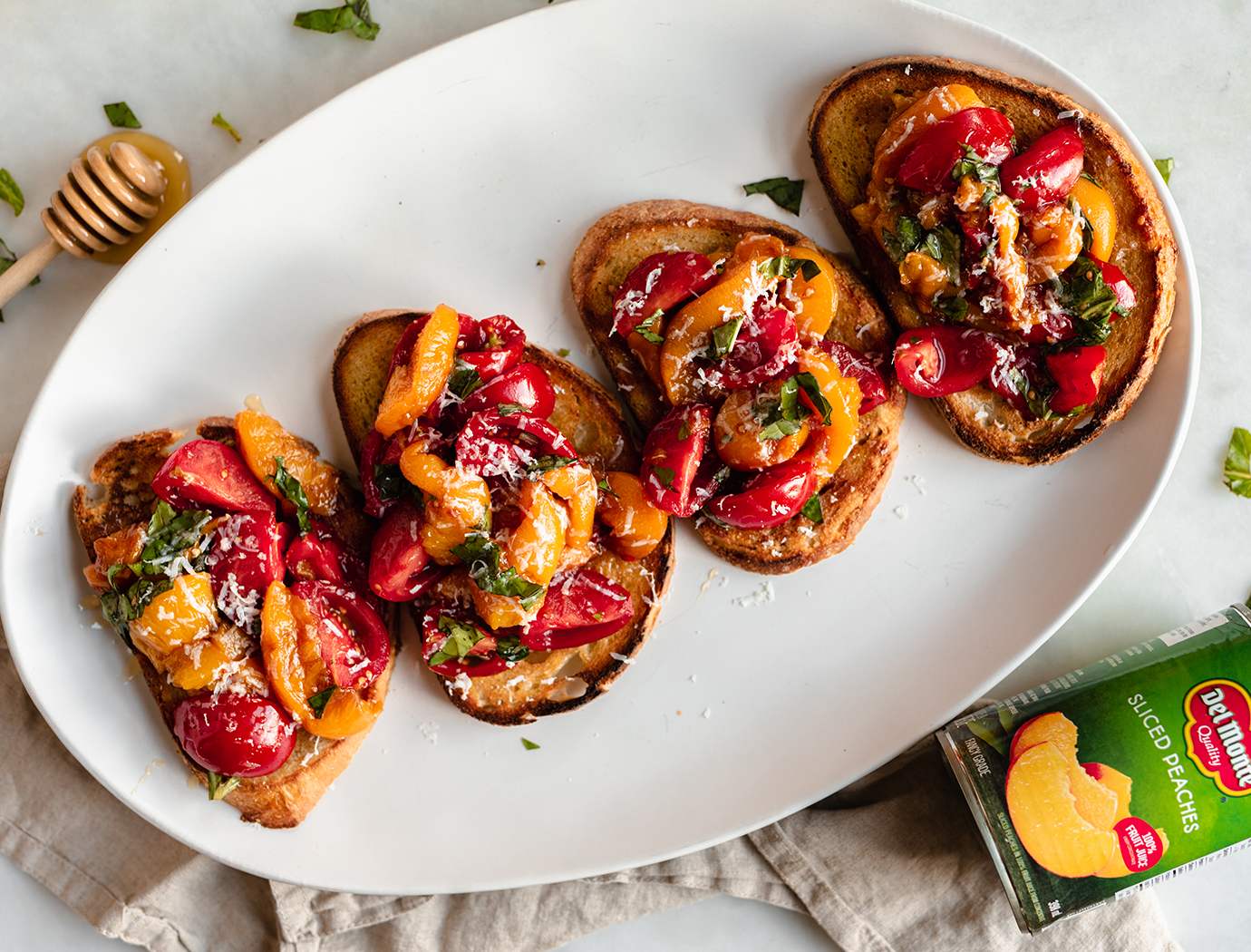 Caramelized Peach, Tomato & Basil Bruschetta - inspired by the Julie and Julia movie
Discover this delicious caramelized peach, tomato & basil bruschetta recipe, inspired by the iconic recipe from the film Julie and Julia, which will be a hit during your aperitifs or festive evenings at home! The sweetness of the peaches balances perfectly with the tartness from the balsamic, for an explosion of flavors. Real bites of happiness!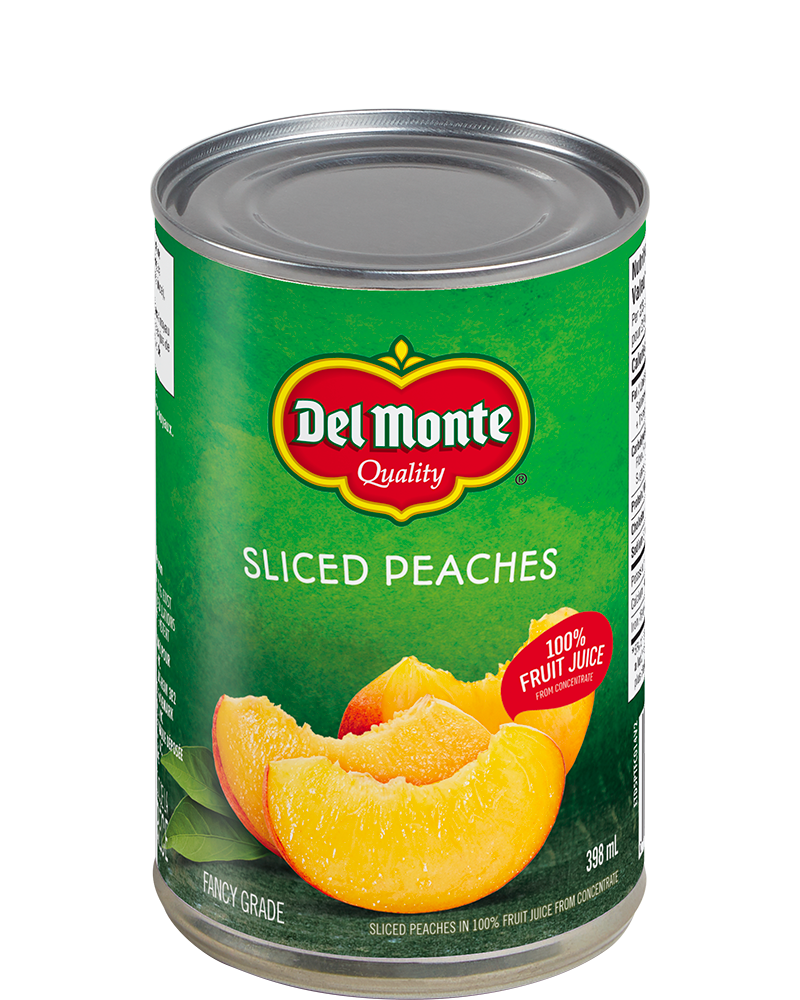 Ingredients
1 Del Monte can 398 ml Sliced peaches, drained well

1 loaf sourdough bread, sliced

30 ml (2 tbsp) salted butter

30 ml (2 tbsp) brown sugar

1 1/2 8 oz. containers of cherry tomatoes (or you could use whole tomatoes), cut into halves

1 bunch fresh basil leaves, chopped roughly

1 ½ tbsp. balsamic vinegar

Extra virgin olive oil

Maldon salt

Sea salt

Garnish: ricotta salata & honey

Preparation
1. Preheat oven to broil setting.

2. In the meantime, add slices of sourdough to a baking tray lined with parchment paper. Drizzle generously with olive oil and brush to coat evenly. Sprinkle with Maldon salt. Broil for 2-3 minutes, being extra careful not to burn the bread. Remove from oven and reduce temperature to 425°F.

3. Add butter to a skillet on medium high heat. Add peach slices and top with brown sugar. Let simmer for a couple minutes. Remove from stove and add to oven. Bake for 10-15 minutes or until peaches are golden.

4. In the meantime, add cherry tomatoes, balsamic, salt and basil to a mixing bowl and mix well. Once peaches are ready, remove from oven. Once peaches have cooled, add to tomato mixture. Top sourdough slices with peach and tomato mixture. Top with grated ricotta salata cheese and a dollop of honey. Enjoy!