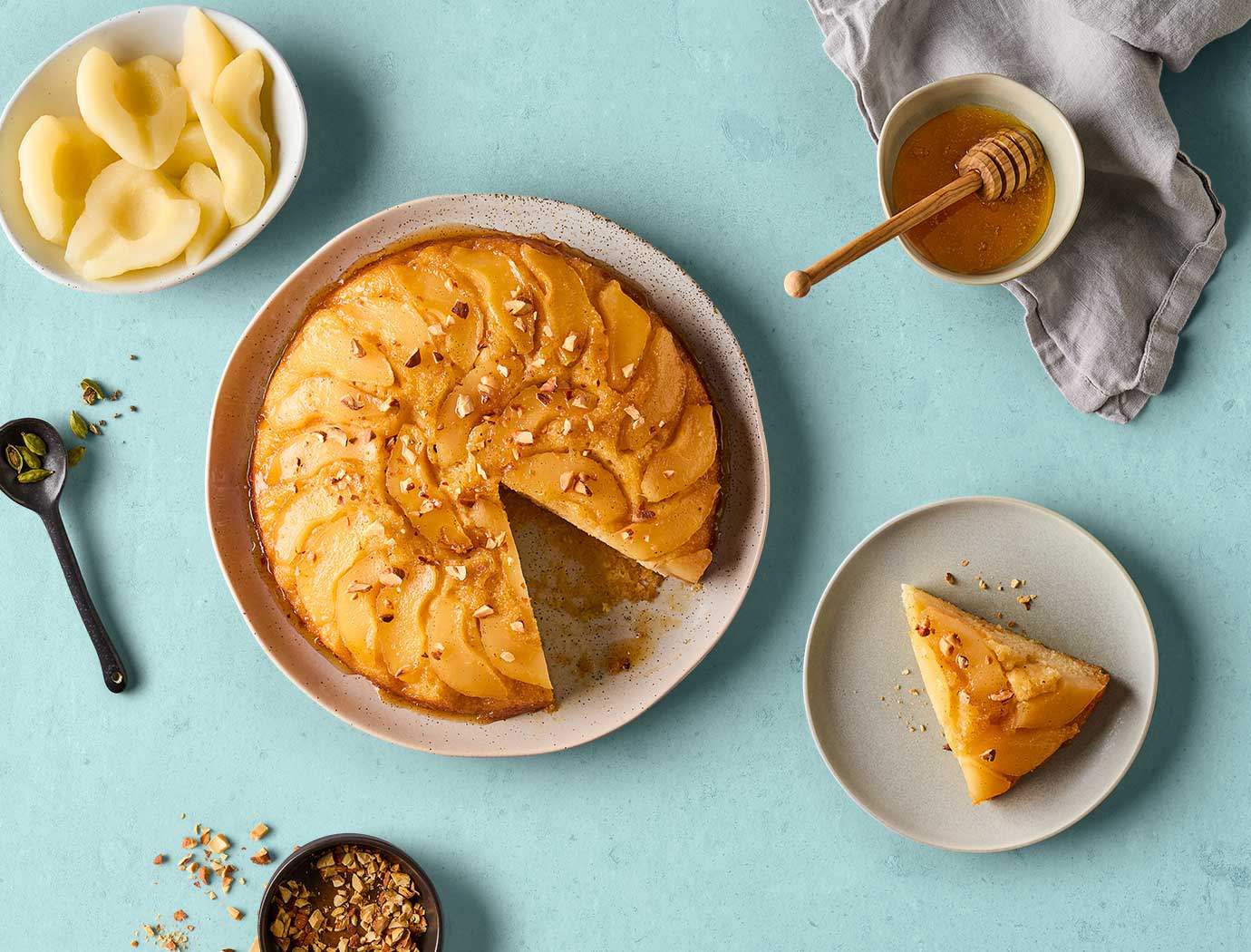 Upside-down pear and cardamom cake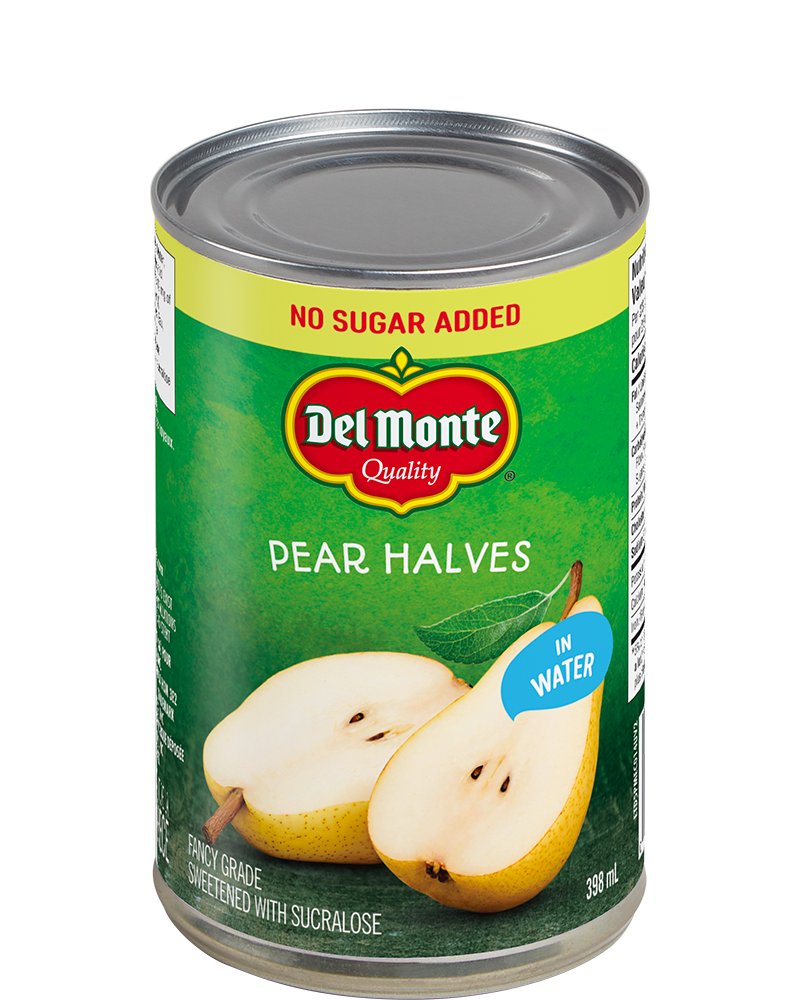 Ingredients
Fruit garnish
1 x 796 mL can Del Monte pear halves in water, well drained and quartered
¼ cup butter
1/3 cup honey
Seeds of 1 vanilla bean or 1 tsp. vanilla extract
Cake
1 ½ cups unbleached all-purpose flour
1 tsp. baking powder
¼ tsp. baking soda
¾ tsp. ground cardamom
½ tsp. salt
½ cup softened butter
½ cup cane sugar
2 eggs
2/3 cup milk
Crushed grilled almonds and honey for serving
Preparation
1. Preheat the oven to 350°F (180°C).
Fruit garnish
2. In a small pan over medium heat, melt the butter with the honey and vanilla. Simmer for 1 minute. Pour into a buttered 9 or 10-in. (23 to 25 cm) diameter non-stick cake pan or cast-iron frying pan. Arrange the pears in a rosette pattern in the cake pan. Set aside.
Cake
3. In a bowl, mix the flour, baking powder, baking soda, cardamom and salt. Set aside.
4. In a second bowl, using an electric mixer, beat the butter and sugar until creamy. Add the eggs and mix well. Incorporate the dry ingredients, alternating with the milk. Spread the dough over the pears in the cake pan.
5. Bake in the middle of the oven for 40 minutes or until a toothpick inserted at the centre of the cake comes out clean.
6. Remove from the oven, run a knife blade around the cake to loosen it from the pan. Place a serving plate over the pan and flip the cake onto it. Slowly remove the pan and let the cake cool. If you wish, drizzle with honey and garnish with almonds. Best served the same day.
Note
You can use Del Monte pears in fruit juice from concentrate, but do not reduce the amount of honey and butter. This would make it difficult to flip the cake, which would tend to stick to the sides of the pan.