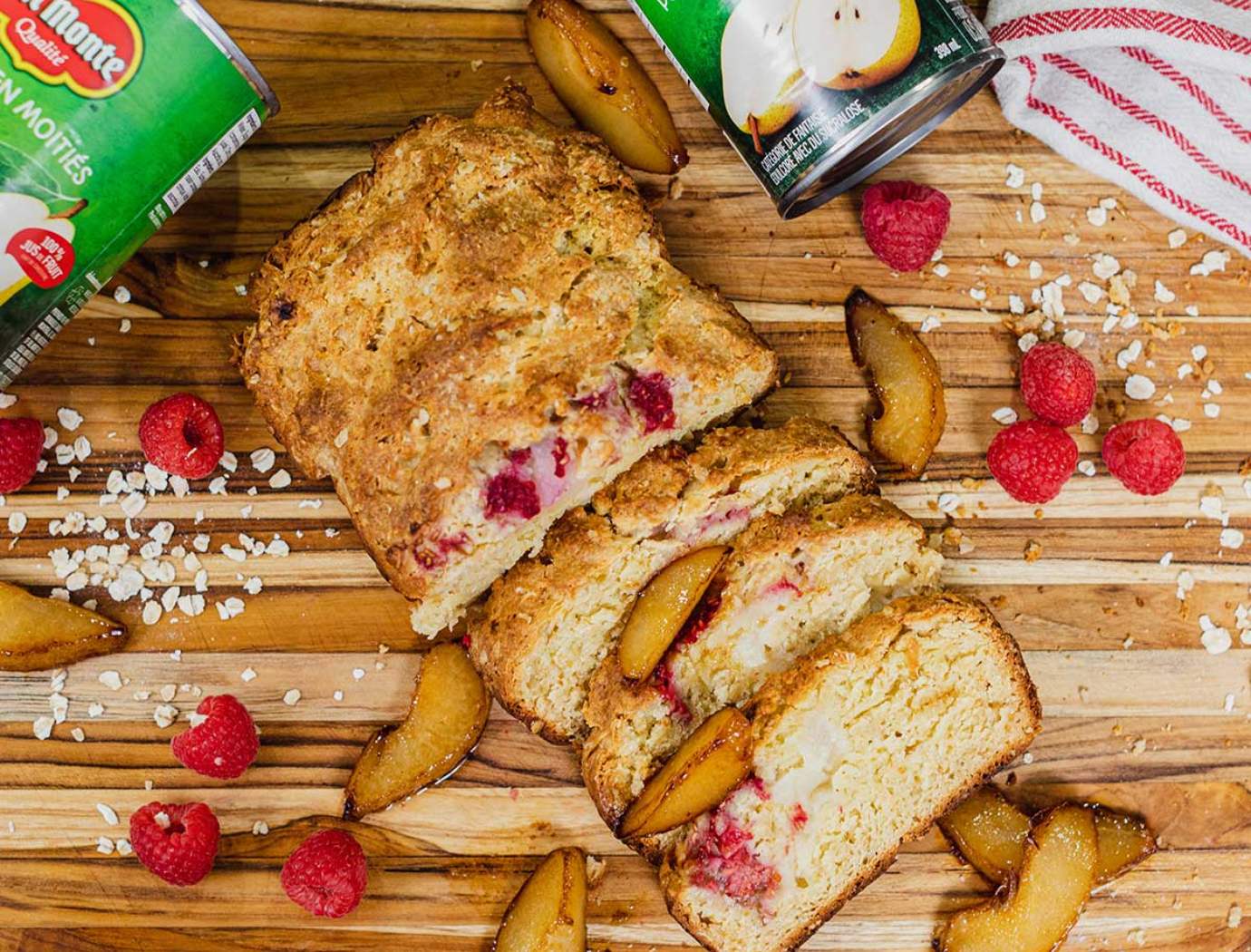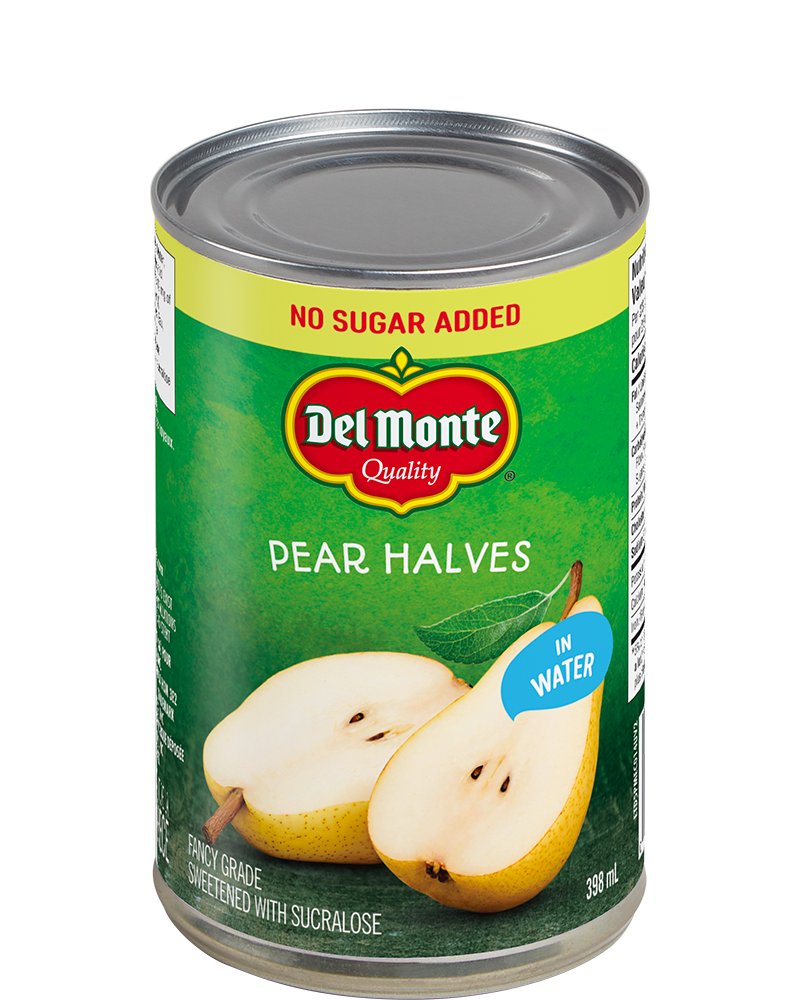 Ingredients
60 ml (¼ cup) melted butter
60 ml (¼ cup) canola oil
375 ml (1 ½ cups) all-purpose flour
125 ml (½ cup) quick-cooking rolled oats
125 ml (½ cup) ground almonds
15 ml (1 tbsp.) baking powder
1.25ml (¼ tsp) salt
180 ml (¾ cup) plain Greek yogurt
5ml (1 tsp) vanilla extract
5ml (1 tsp) ground cinnamon
2 eggs
125 ml (½ cup) brown sugar
60 ml (¼ cup) honey
180 ml (¾ cup) Del Monte cut pears
60 ml (¼ cup) fresh raspberries
2.5 ml (½ tsp) lime zest
Preparation
Preheat the oven to 180°C (350°F)

In a bowl, mix the flour with the ground almonds, ground cinnamon, brown sugar, rolled oats, baking powder and salt.

In another bowl, mix the yogurt with the oil, butter, vanilla, eggs, zest and honey.

Gradually add the dry ingredients to the wet mixture and stir until smooth. Add the diced Del Monte pears and raspberries.

Line a loaf pan with parchment paper, then transfer the dough to it. Level the surface.

Bake for 50 minutes to 1 hour, until a toothpick inserted in the center of the bread comes out clean. Remove from the oven and let cool on a wire rack.