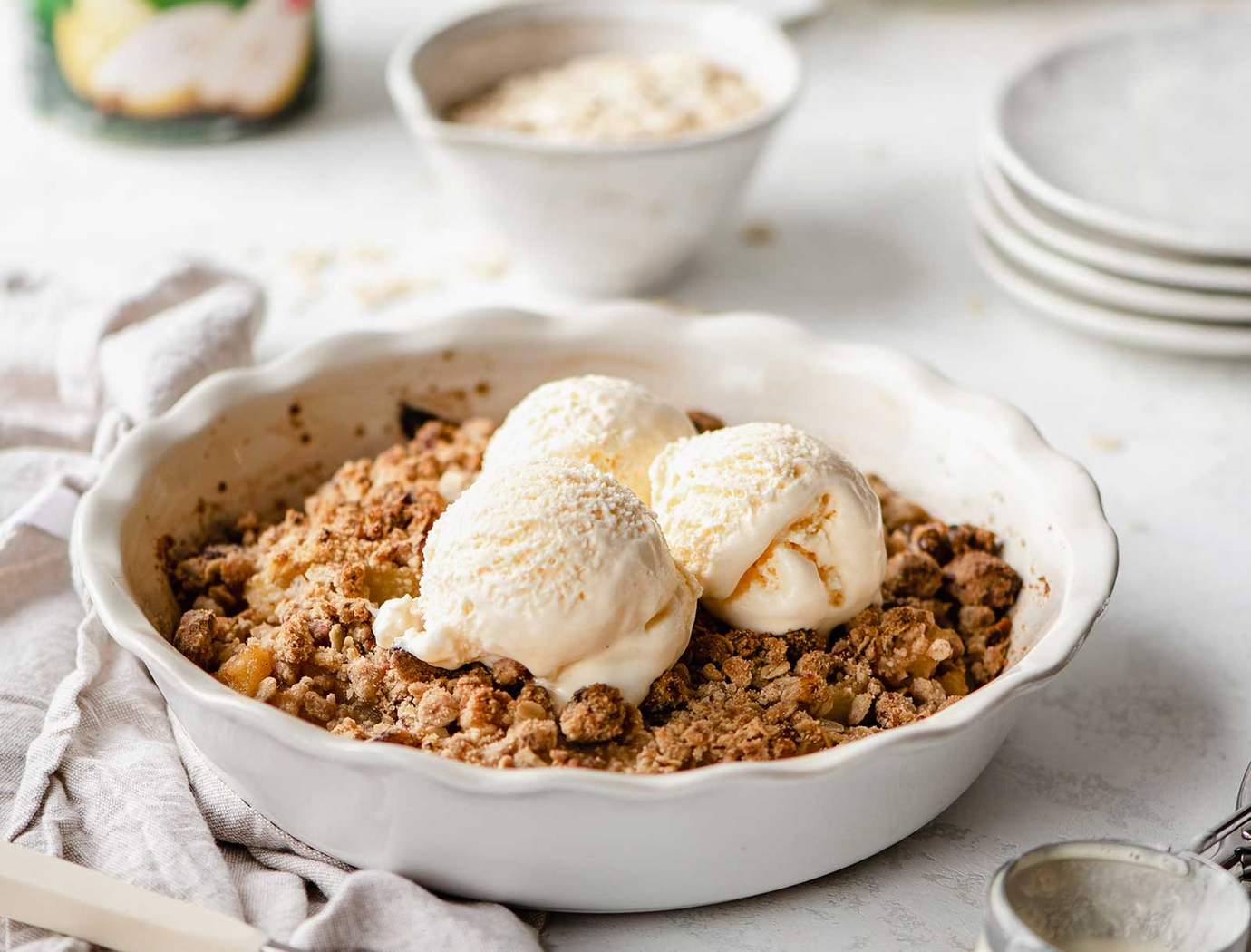 Cinnamon Pecan Pear Crisp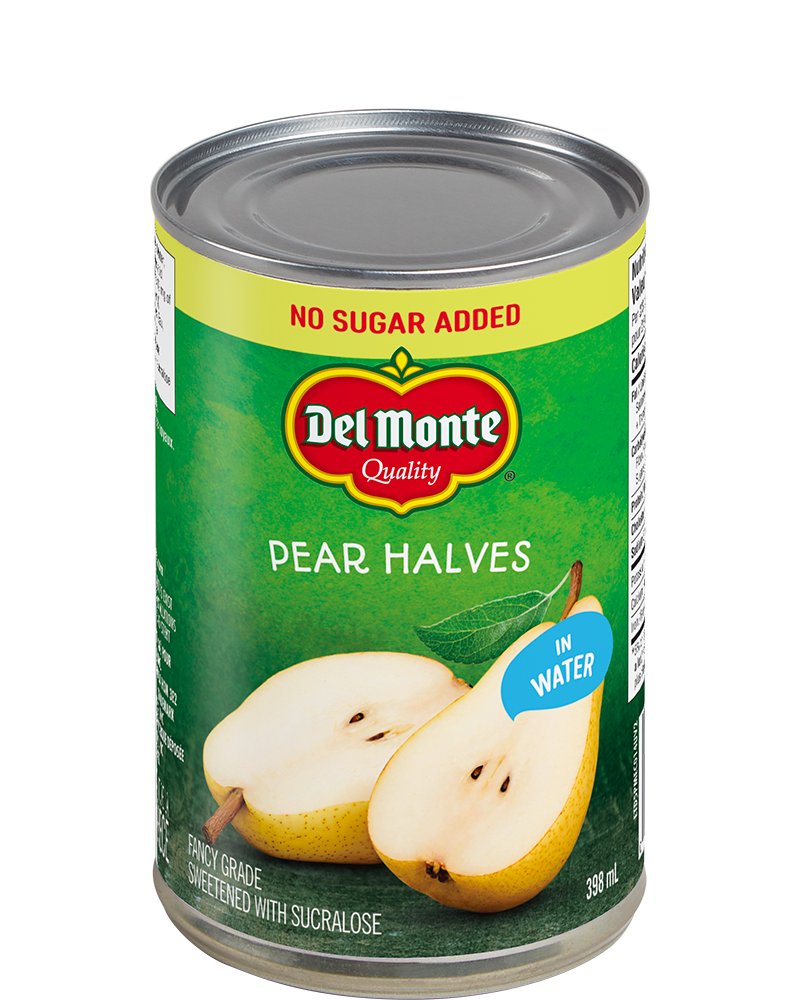 Ingredients
For the crisp topping:
2/3 cup flour
1/3 cup rolled oats
1/2 cup chopped pecans
1/3 cup brown sugar
1/2 tsp. cinnamon
1/4 cup butter, melted
For the filling:
2-796 mL cans Del Monte Pear Halves
1/4 cup pure maple syrup
1 tsp. cinnamon
1 tsp. pure vanilla extract
1/2 tbsp. cornstarch
Preparation
Preheat oven to 375 degrees F.
In a mixing bowl, combine flour, rolled oats, chopped pecans, brown sugar, and cinnamon. Add melted butter and combine well. Set aside.
Remove Del Monte pear halves from can and pat dry with paper towel. Cut pears into ¼" slices.
In another large mixing bowl, combine pear slices, maple syrup, cinnamon, vanilla extract, cornstarch, and 1/3 of crisp topping. Add mixture to a buttered baking dish. Top with remaining crisp topping.
Bake for 45 mins to 1 hr. or until top is golden. Serve warm with ice cream. Enjoy!