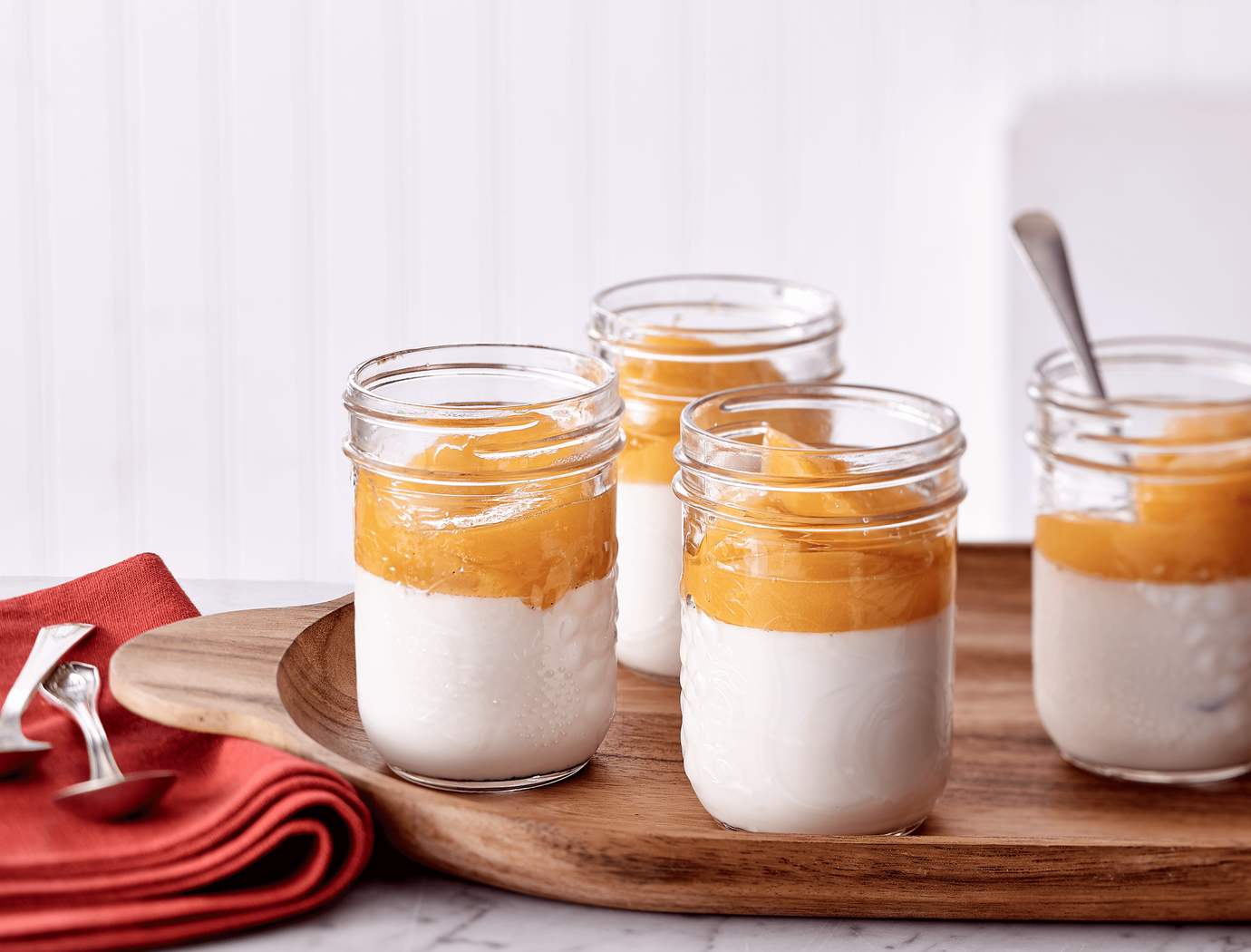 Vanilla peach panna cotta
Découvrez le réconfort d'une Panna Cotta à la vanille avec la douceurs des pêches Del Monte!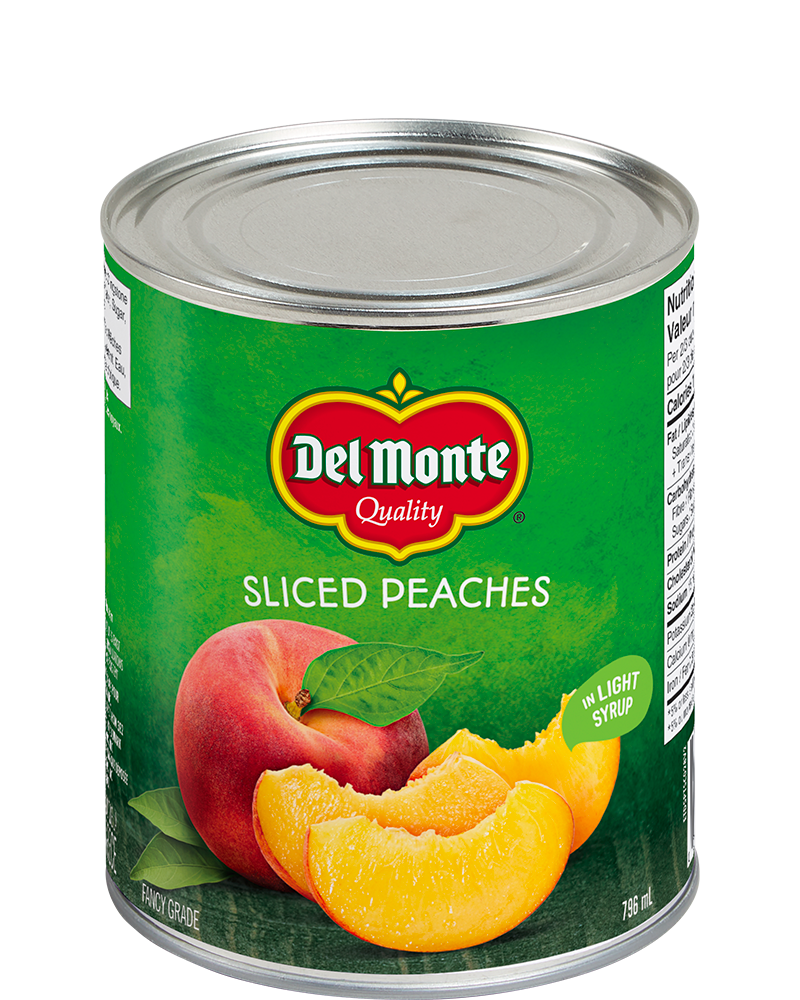 Ingredients
1 packet of plain gelatin
2 c (500 ml) 5 or 10% milk or cream
1/2 tsp (2 ml) pure vanilla extract or vanilla beans
2 tbsp (30 ml) maple syrup, honey or sugar
1 can 14 oz (398 ml) Del Monte peach halves
Preparation
In a small bowl, bloom the gelatin in 1/4 cup (60 ml) cold milk.
In a saucepan on medium, heat the remaining milk with the vanilla and syrup. Do not boil.
When the milk is hot, add the gelatin mixture and stir to dissolve.
Pour into 4 dessert cups, bowls or mason jars, cover and let set in the fridge for at least 2 hours.
Meanwhile in another saucepan, add the peach juice. Bring to a boil and reduce by half.
Add the peach slices and continue cooking for 2 minutes to coat them well.
Allow to cool completely and place on top of the jellied milk (panna cotta).
Serve immediately or refrigerate.