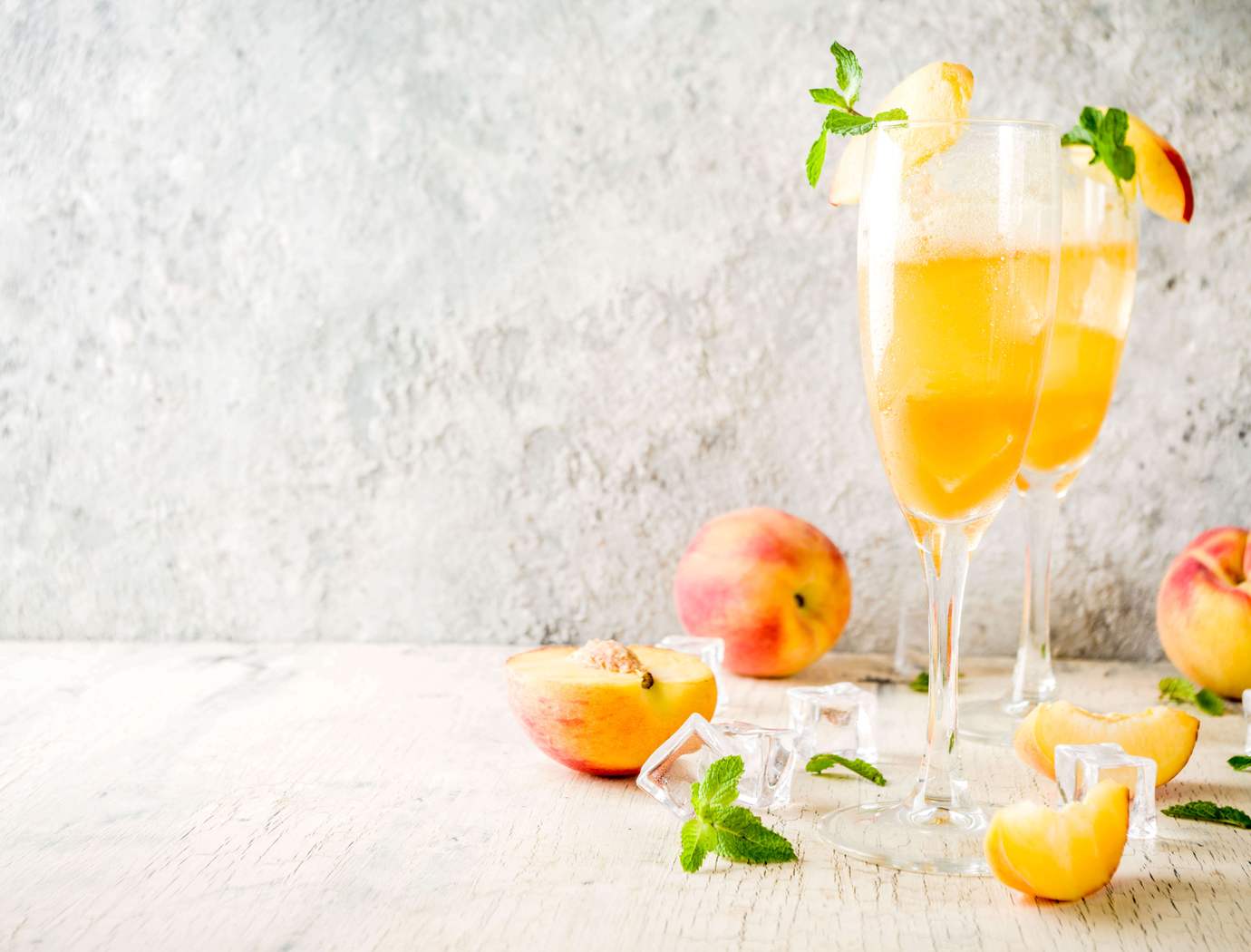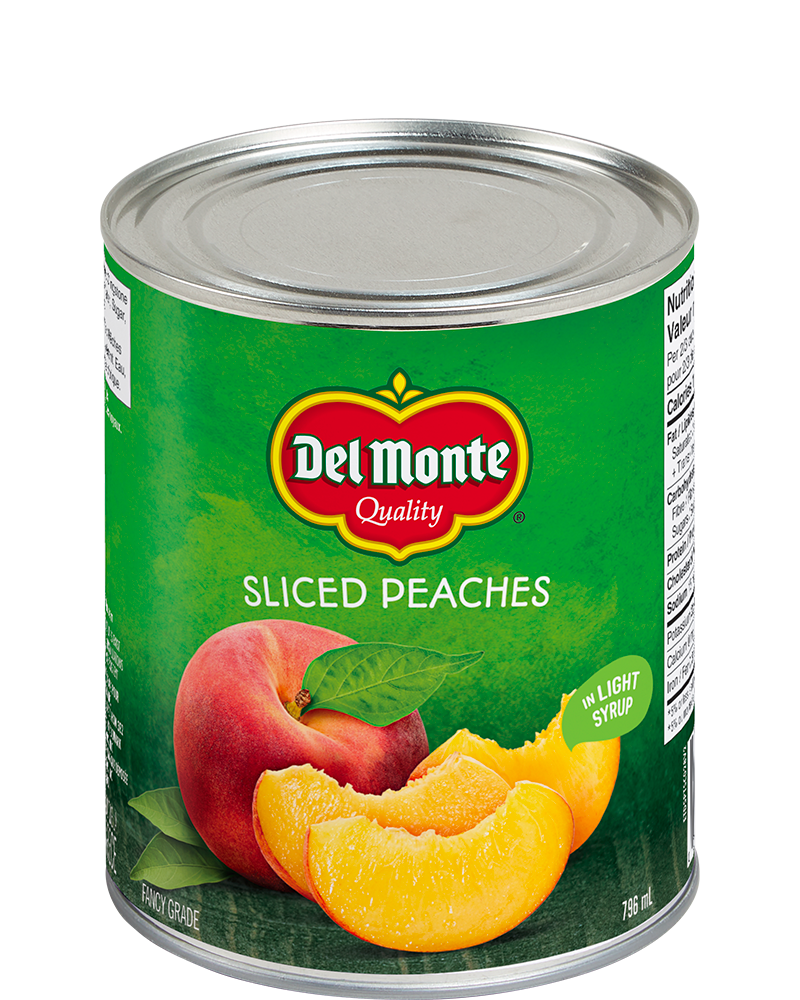 Ingredients
1 can (14oz.) Del Monte Sliced Peaches in fruit juice, chilled, not drained
1 bottle brut white sparkling wine, chilled
12 Fresh mint leaves
Preparation
Puree peaches with syrup.
For each cocktail, pour 2 Tbsp. peach purée into a chilled champagne glass.
Slowly add 2 to 3 oz. (1/4 to 1/3 cup) sparkling wine; stir gently.
Slap 1 mint leaf in palms to release fragrance; garnish glass with mint.
VARIATION: To make Virgin California Peach Bellini, prepare as directed above, except substitute chilled ginger ale (4 cups total) for sparkling wine.