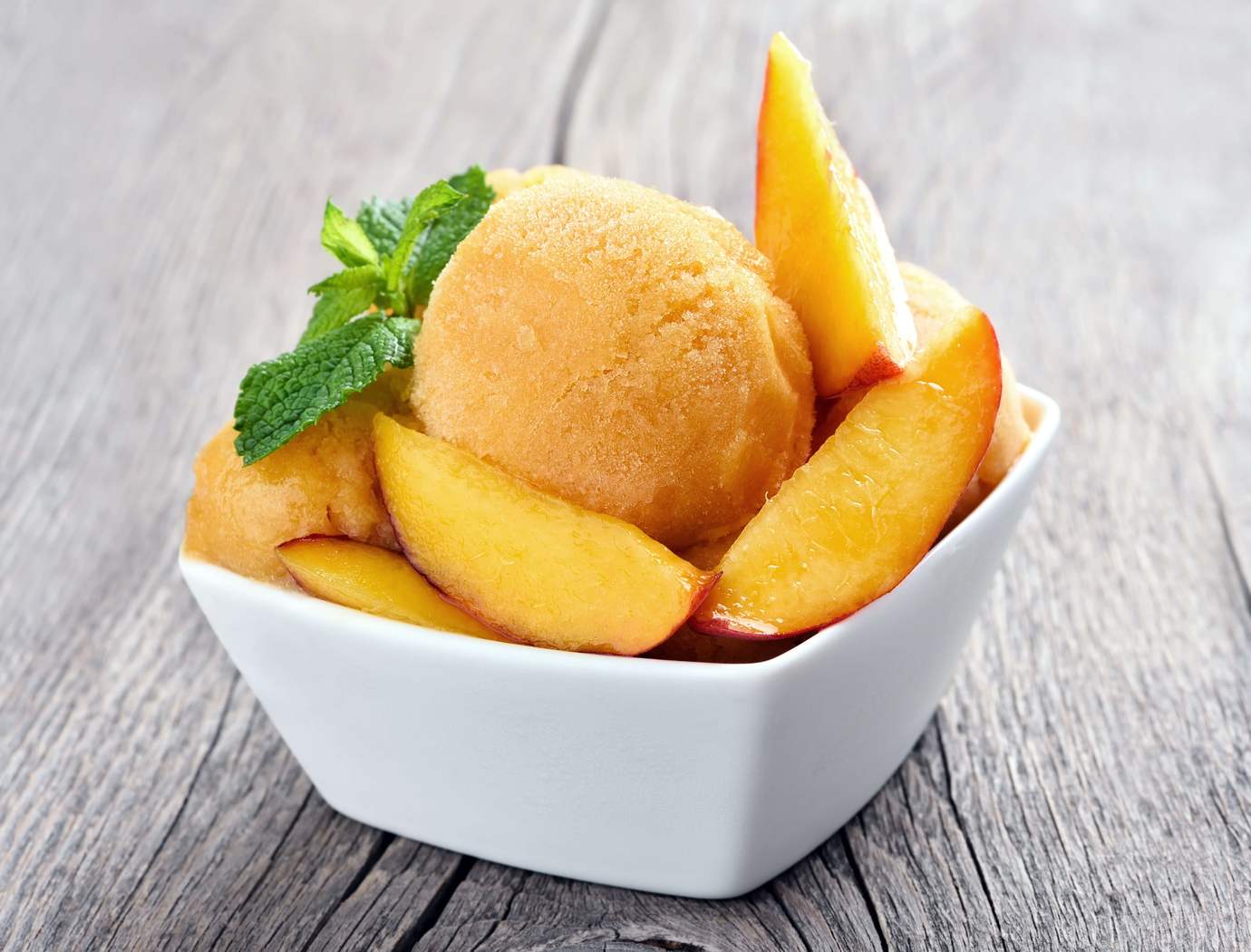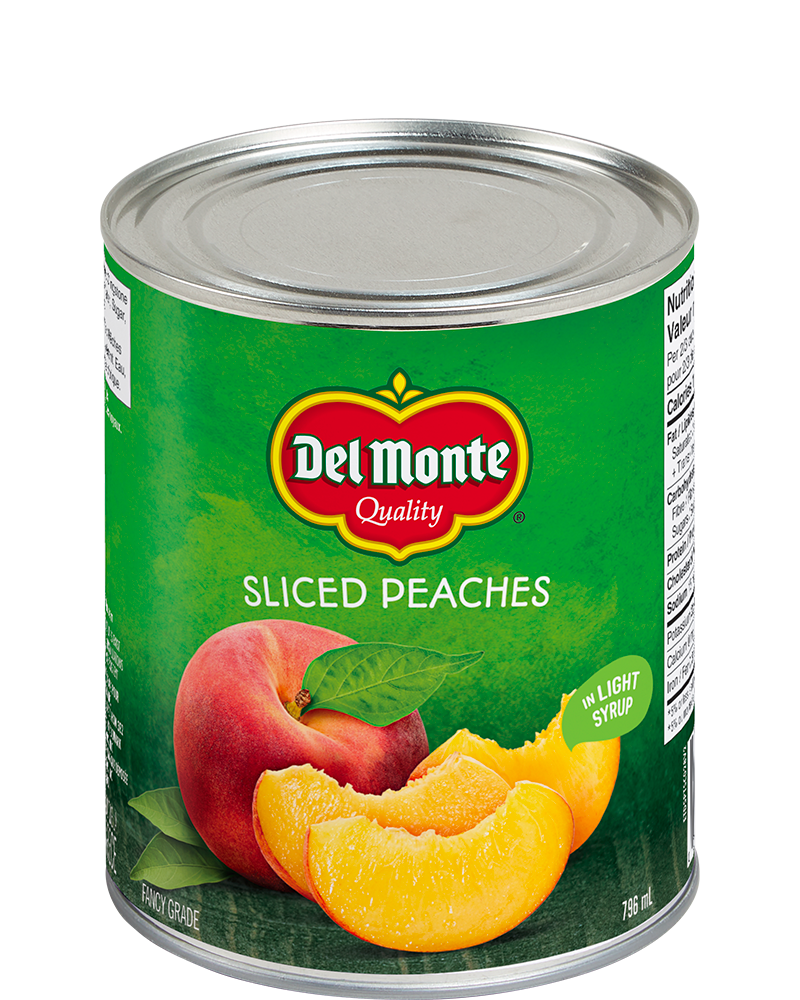 Ingredients
2 cans (14 oz) Del Monte sliced peaches
FROZEN 24 HOURS IN UNOPENED CANS
Optional Toppings:
Fresh raspberries, Fresh mint leaves
Preparation
Submerge unopened frozen cans in very hot tap water 1 minute. Remove bottoms of cans with a can opener to release frozen cylinder of peaches. Pour any unfrozen syrup into food processor bowl.
Carefully slice frozen fruit cylinder in half from top to bottom, then into 2-inch chunks.
Process syrup and frozen fruit chunks until smooth. Top with Fresh raspberries or mint leaves, if desired.
NOTE: If a food processor isn't available, make Easy Peach Ice. In a blender, puree 2 cans ROOM TEMPERATURE peaches, not drained, until smooth. Pour puree into a 9-inch square metal pan or loaf pan; cover and freeze 24 hours. Scrape surface of frozen puree with a fork to create peach ice flakes; serve immediately.
VARIATIONS:
Peach, Lime & Mint Sorbet: Add 2 Tbsp. fresh lime juice and 12 mint leaves before processing.
Peach Raspberry Sorbet: Add 1 cup fresh or frozen raspberries before processing.
Citrus Peach Sorbet: Add 1 tsp. lemon or orange zest before processing.