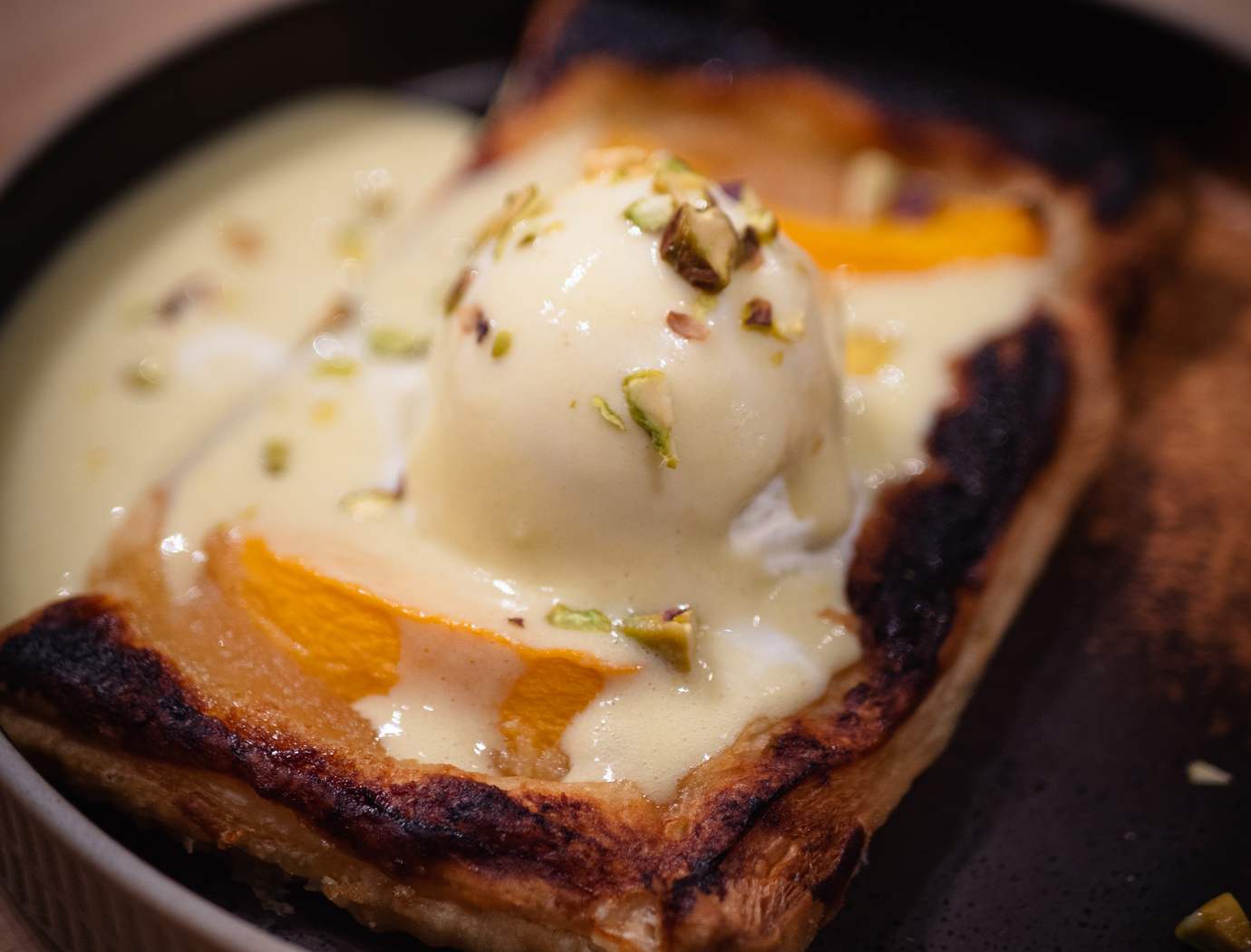 Peach tart and green pistachio english cream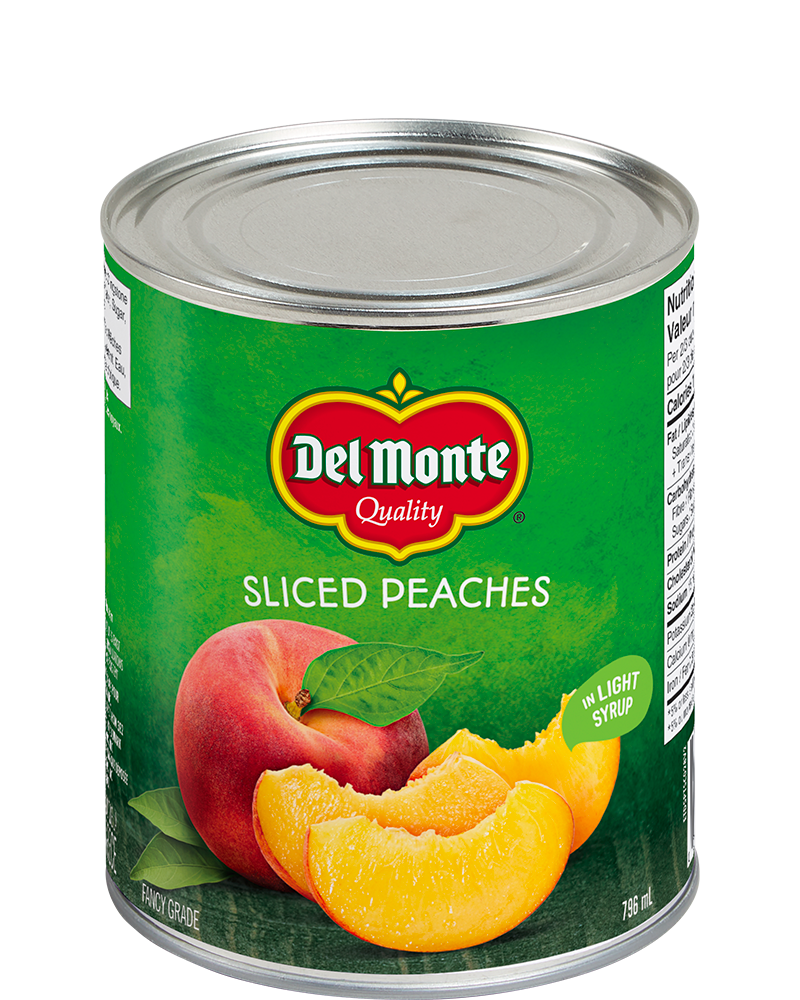 Ingredients
For the pie
1 Leaf(ves) Puff pastry
2 cans of sliced peaches (398ml)
1 Unit(s) Egg
90 Ml Apple sauce
For the pistachio crème anglaise
500 Ml Milk
5 Unit(s) Egg yolk
150 Gr Sugar
15 Ml Pistachio paste
For the garnish
4 Ball(s) Vanilla ice cream
15 Gr Pistachios
Preparation
Preheat your four at 400.00 °F
General preparation

Cut the peaches into thin slices. In a bowl, beat the egg. Using a knife, chop pistachios.

Preparation of the tart

Cut the puff pastry portions in the size of your choice to make thin tarts. Cover the dough circles with compote and arrange the slices of peaches. With a brush, brush edges of pie with beaten egg.Place the tarts on a baking sheet lined with parchment paper and bake in oven for about 15-20 minutes. The dough should be golden brown.

Preparation of the english cream

In a bowl, beat egg yolks and sugar until the mixture whitens. In a saucepan, add milk and pistachio paste. Bring to a simmer. Pour hot milk over egg mixture. Cook over low heat until the cream coats the back of a spoon.

To serve

Serve the tart accompanied by vanilla ice cream. Garnish with english cream with crushed pistachio nuts .