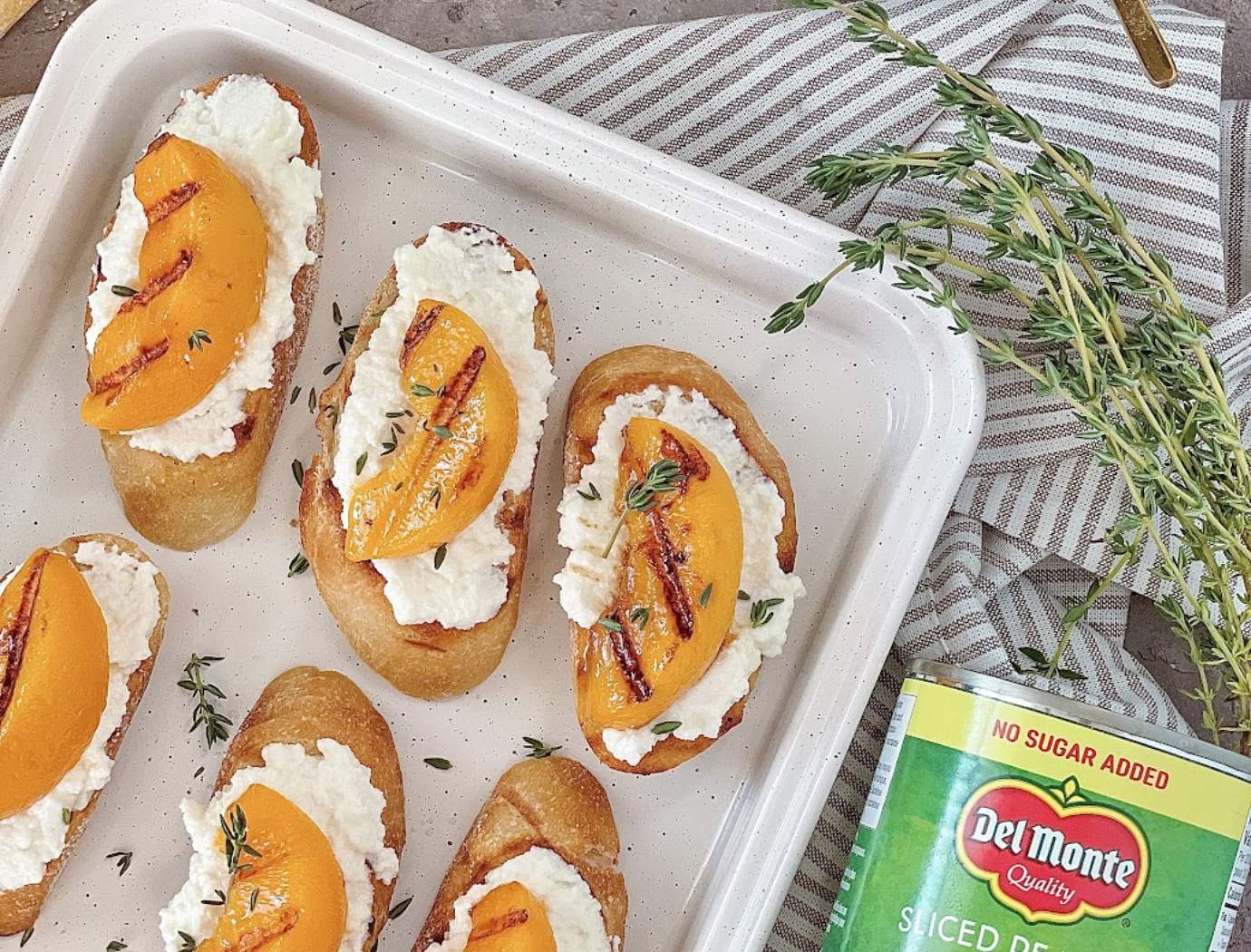 Honey Ricotta Peach Crostini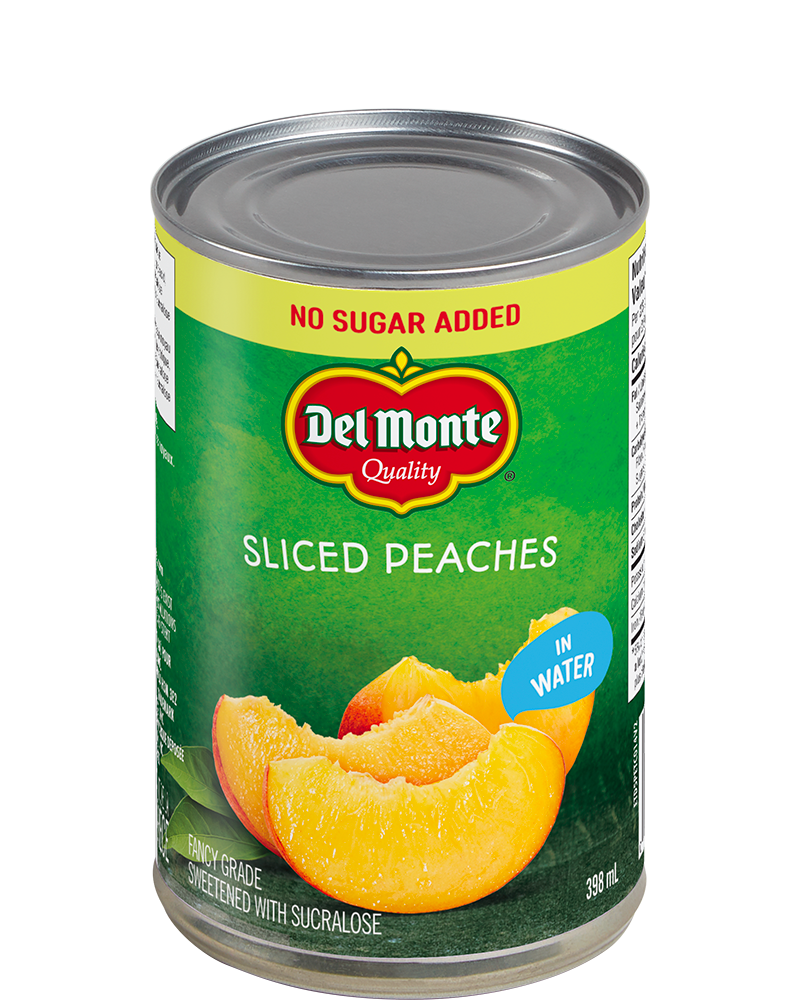 Ingredients
Baguette, thinly sliced
2 tbsp olive oil
1 cup ricotta cheese
1 tbsp honey
1 can 398ml Del Monte Peach Slices
Salt
Sprig of thyme
Preparation
Cut your baguette into 1/4 inch slices. Brush on both sides with olive oil
Grill the bread until golden and crispy, about 1-2 minutes on each side
Grill the peach slices for 1-2 minutes
Add ricotta, honey and a pinch of salt to a bowl and mix well
Spread ricotta mix on crostini, add a grilled peach slice and top off with fresh thyme. Enjoy!