Oat bars with peaches, yogurt & honey
Bars as delicious as they are sustaining that can be eaten as a snack or for breakfast with a glass of milk or soy beverage!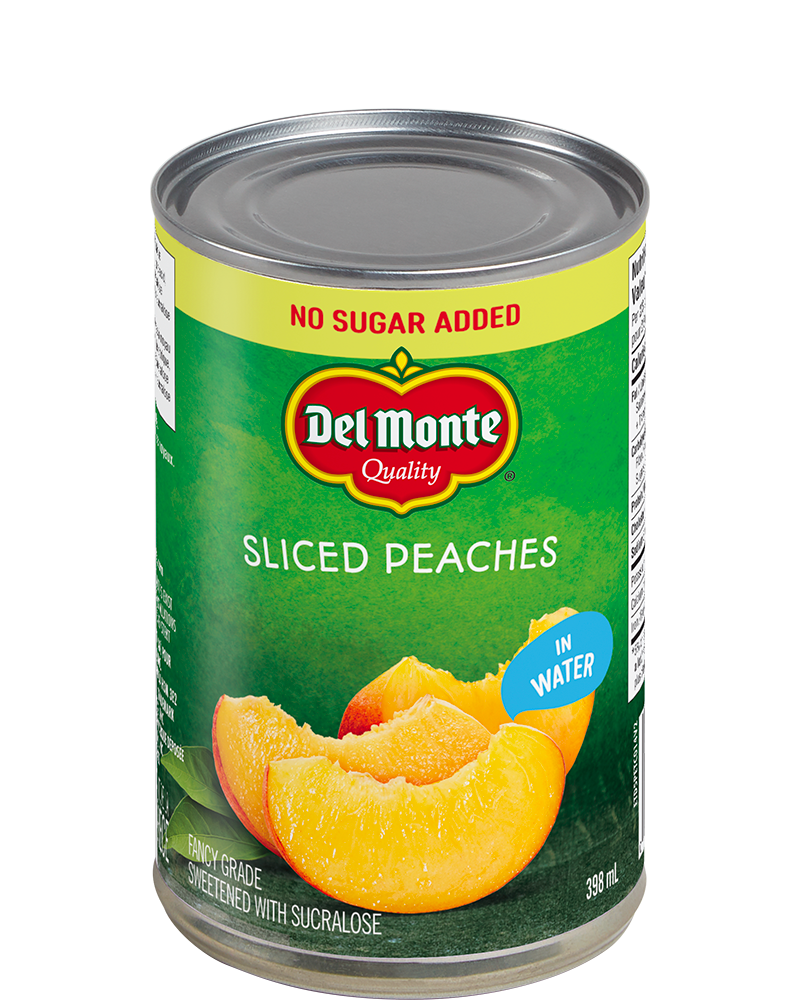 Ingredients
Base
- 1 ½ cups quick cooking rolled oats
- ½ cup all-purpose flour
- ½ cup whole wheat flour
- ½ cup powdered milk
- ⅓ cup of honey
- ¼ cup butter, melted
- 1 tsp. vanilla extract
Filling
- ¾ cup vanilla Greek yogurt (or plain Greek yogurt + 1 tbsp honey + 1 tsp vanilla extract)
- 1 egg
- 2 tbsp. cornstarch
- 1 Del Monte can 398 mL sliced ​​peaches in water, drained (equivalent to 1 cup peach slices)
Crumble
- ½ cup quick cooking rolled oats
- ¼ cup all-purpose flour
-1 tsp. butter, melted
-1 tsp. honey
Preparation
1. Preheat the oven to 350°F. For the base, in a bowl, combine the oats, all-purpose flour, whole wheat flour and powdered milk. Add the rest of the ingredients for the base and mix well (mixes best with your fingers).
2. In an 8-inch square pan lined with parchment paper, transfer the mixture and distribute it well in the pan. Press the mixture with the back side of a measuring cup to obtain a dense base.
3. In a second bowl, combine all the ingredients for the filling, except the peaches. Add the peaches and mix. Pour the mixture into the mold and distribute it evenly.
4. In the first bowl used, mix the ingredients for the crumble. Spread the crumble all over the filling and bake for 30-35 minutes. Let cool completely before slicing. Cut 8 bars or 16 squares.