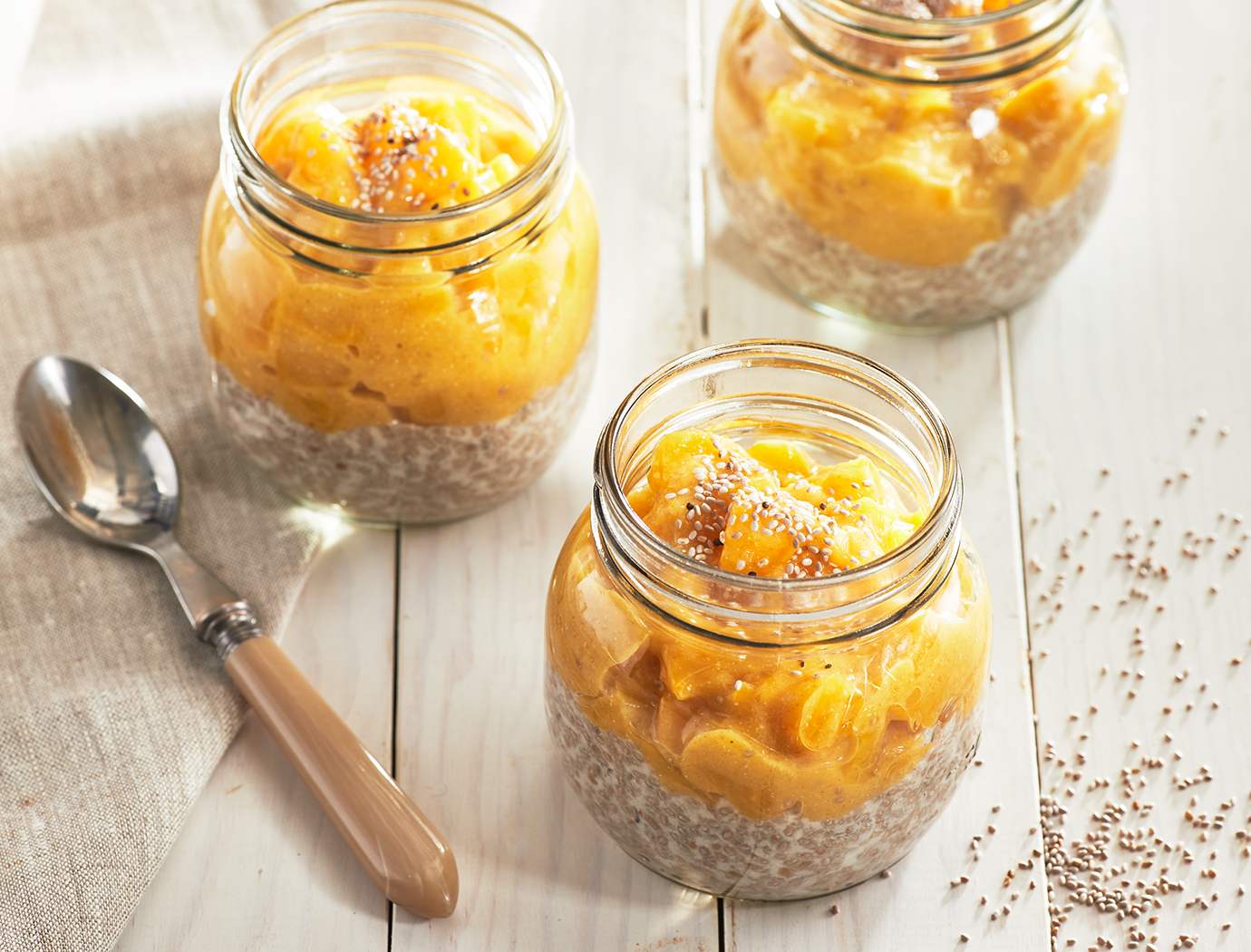 Vanilla chia pudding with Del Monte peach sauce
Start your day off right with our chia pudding with Del Monte peach sauce recipe. Besides being tasty, it's a nutritious and good for you breakfast or snack. Chia seeds are recognized, among other things, for their antioxidant properties, their satiety effect and helps protect your body against cardiovascular diseases. The taste of vanilla goes really well with peach. To try it is to adopt it.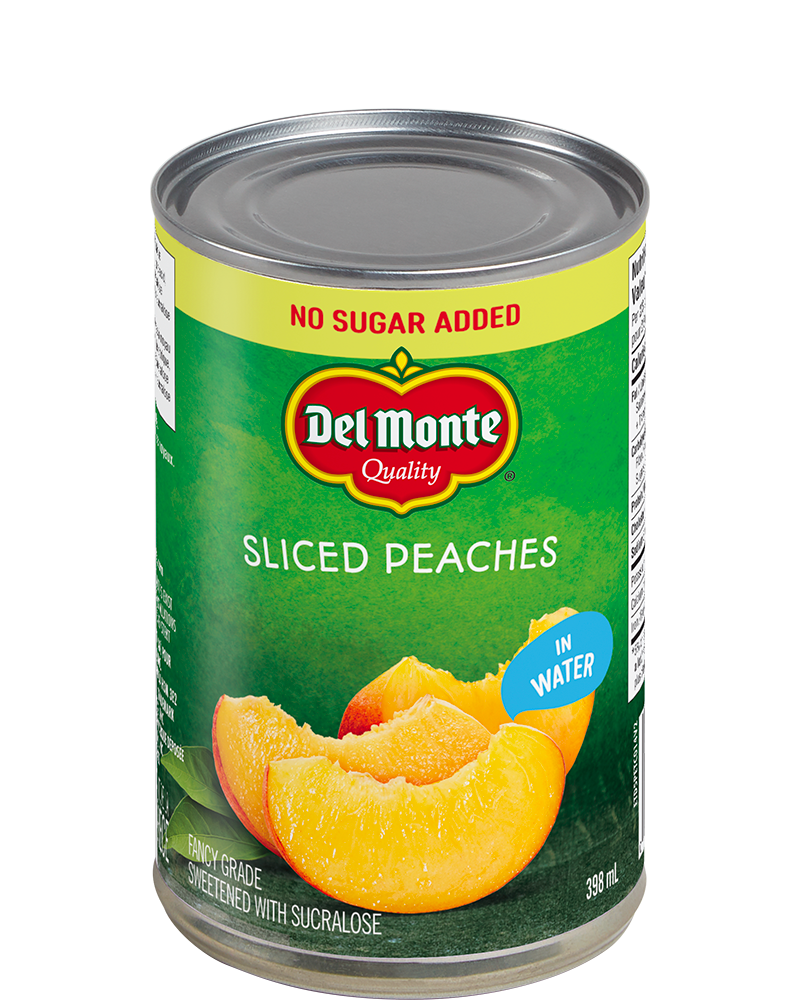 Ingredients
Chia pudding
60 ml (1/4 cup) chia seeds, preferably white

250 ml (1 cup) light coconut milk or any other milk

2.5 ml (1/2 tsp.) vanilla extract

30 ml (2 tbsp.) maple syrup

Peach sauce
500 ml (2 cups) sliced peaches packed in water no sugar added

15 ml (1 tbsp.) sugar

15 ml (1 tbsp.) white chia seeds
Preparation
1. In a bowl, mix all the chia pudding ingredients. Transfer to a container (Mason jar) and refrigerate for several hours or overnight. Mix the contents after a few hours and put back to the refrigerator.
2. Grind half of the peaches using a blender and dice the other half.
3. In a pot, put the peach puree, diced peaches, sugar and bring to the boil. Reduce the heat and simmer for a few minutes.
4. Remove the pot from the heat, add the chia seeds and mix well.
5. Transfer the sauce to a container and cool completely in the refrigerator.
6. When both preparations are ready, divide the pudding into serving bowls and cover with the sauce.