An exciting new way to enjoy a classic! Our inspiring corn medleys have a great texture, and they're perfect as a side, in salads or to take your favourite recipe to the next level.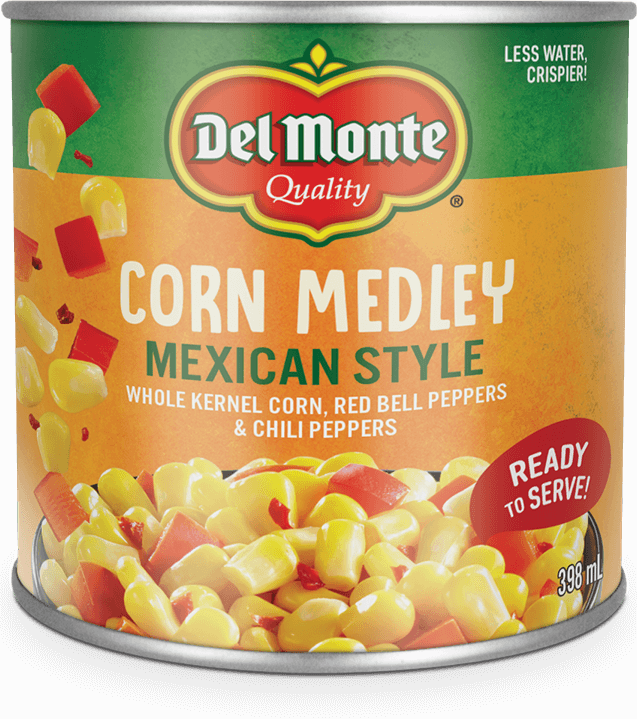 Corn Medley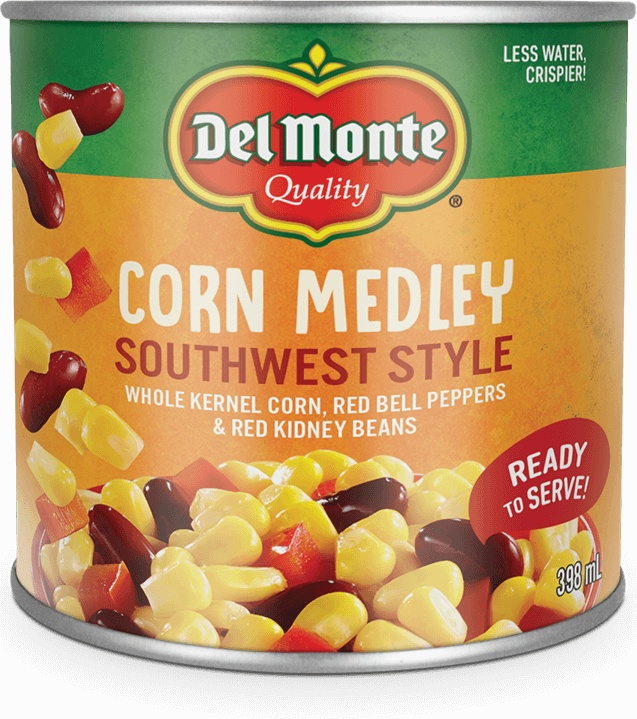 Corn Medley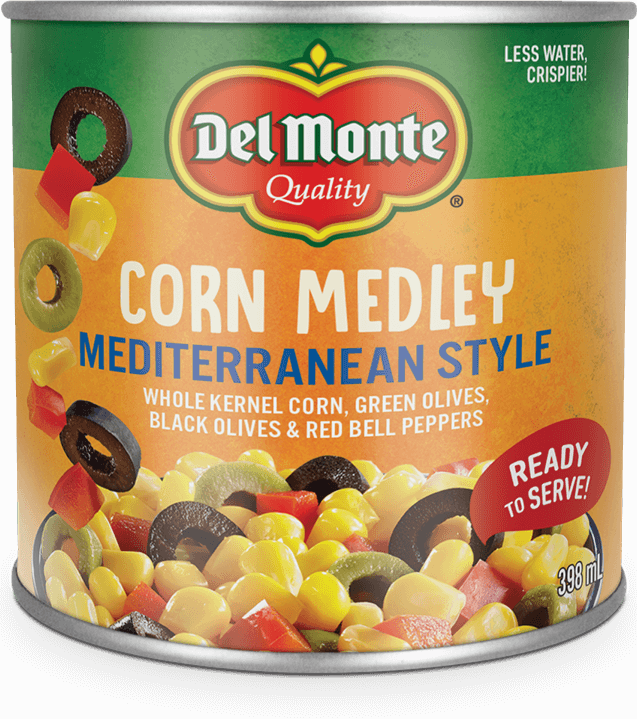 Corn Medley
Unique and exciting varieties
All-new out of the ordinary medleys.
High in vitamins and essential nutrients.
An attractive splash of colour for your salads, nachos, tacos, soups and poké bowls…
Ready-to-serve in an easy-open can.

Grand prize winner of the DUX 2020 competition in the food innovation of the Year category
This is an innovative, accessible product that puts an irresistible dash of inspiration into Canadian pantries.
Not only do they taste great, Del Monte® Corn Medleys are vacuum-packed to protect the freshness and crisp texture consumers love.