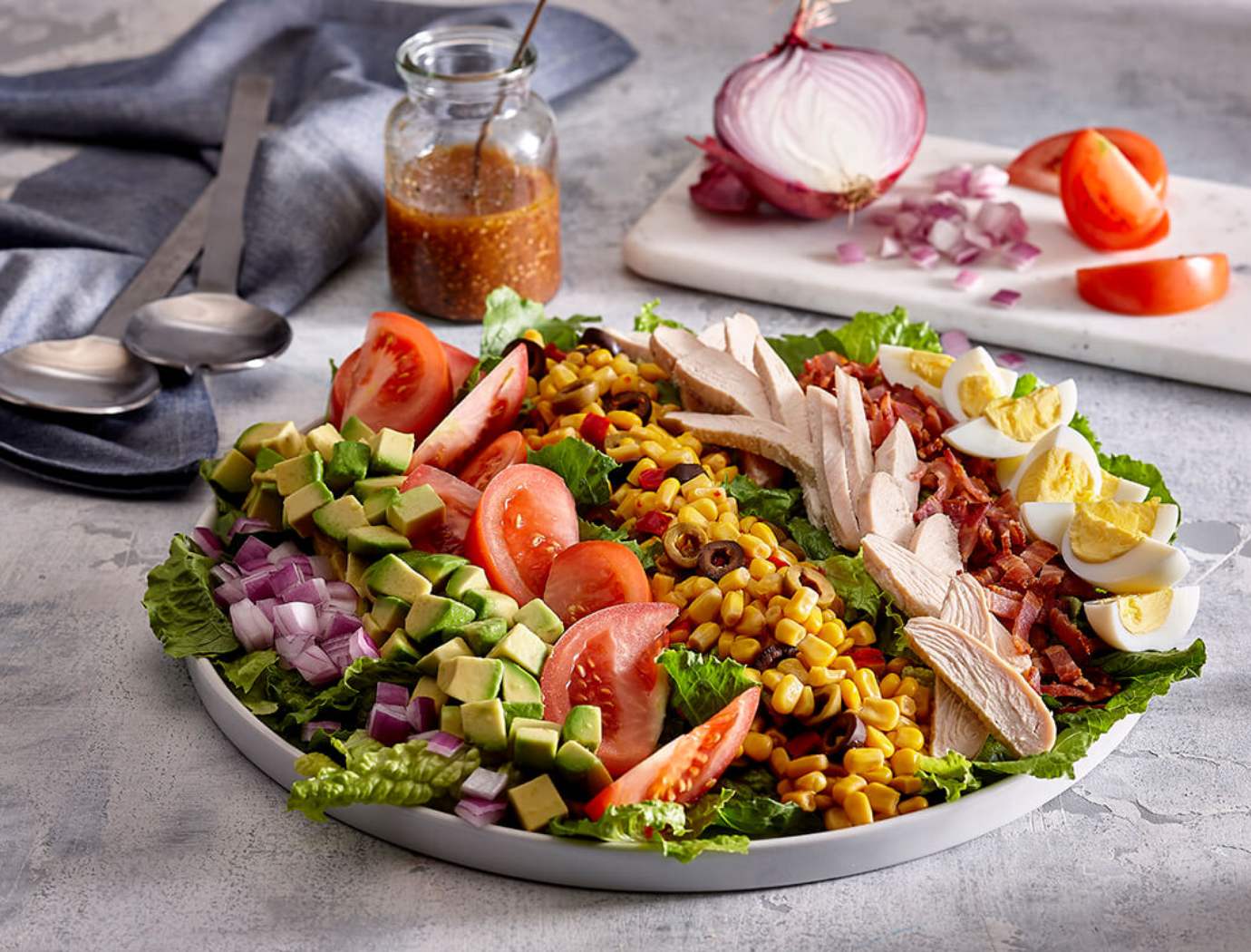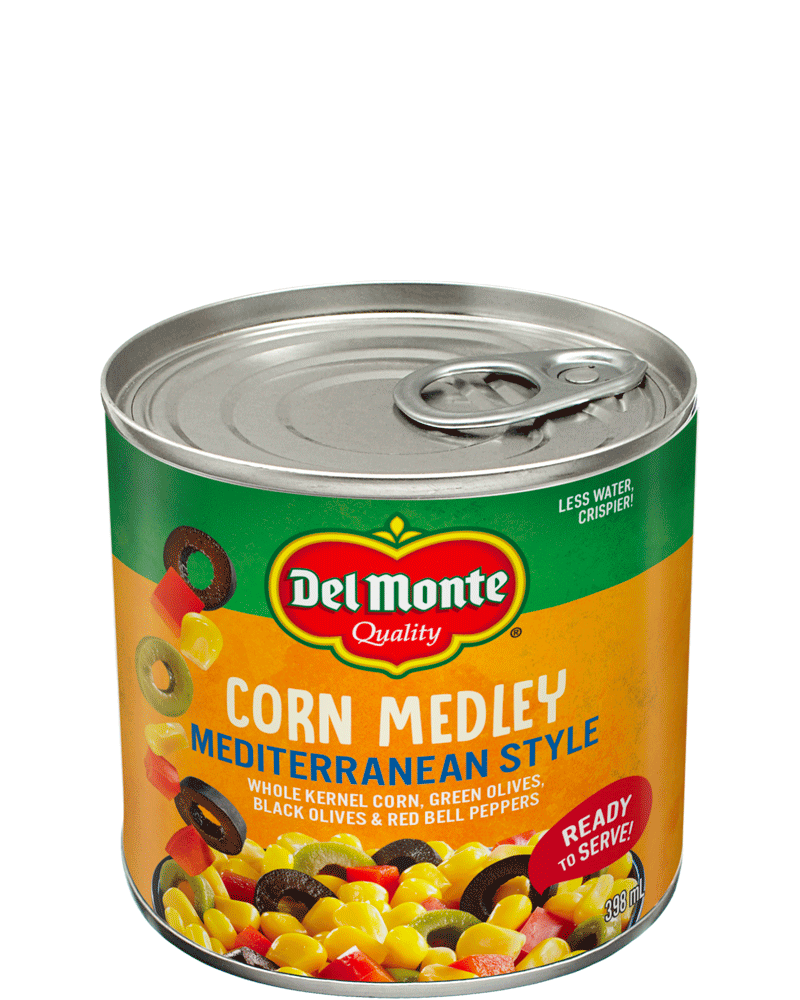 Ingredients
1 chicken breast, sliced in half along the thickness
4 slices bacon
2 eggs
1 can Del Monte Mediterranean style corn medley
4 c (1 l) Romain lettuce, shredded
1 avocado, chopped
1 or 2 tomatoes, quartered
1/3 c (80 ml) red onion, chopped
1/4 c (60 ml) red wine vinegar
1/4 c (60 ml) olive oil
1 tbsp (15 ml) whole grain mustard
Salt and freshly ground pepper
Preparation
Preheat the oven to 425 oF (210 oC).
Place the chicken and bacon on a baking sheet lined with parchment paper. Bake for 10 to 12 minutes or until the chicken is completely cooked and the bacon is crispy. Slice the chicken and bacon.
In the meantime, put the eggs into a small pot and cover with water. Bring to a boil and simmer for 12 minutes. Cool the eggs in cold water and remove the shells. Keep submerged in cold water until they're completely cold. Cut into quarters.
Open the can of corn and drain excess liquid.
In a large serving dish, cover the bottom with lettuce and arrange ingredients in rows on top.
Mix together vinegar and mustard. Season.
Toss the salad with the dressing and serve.