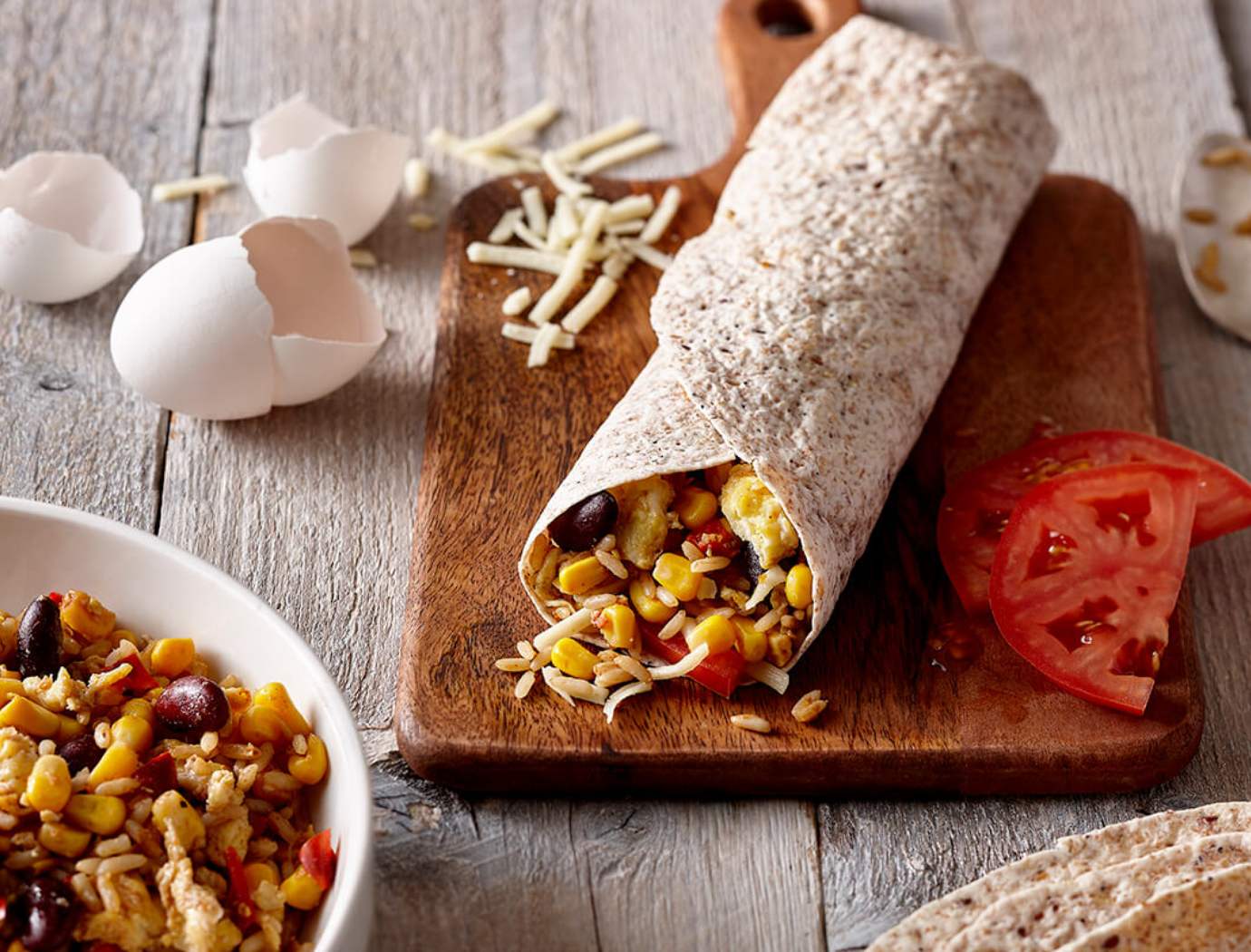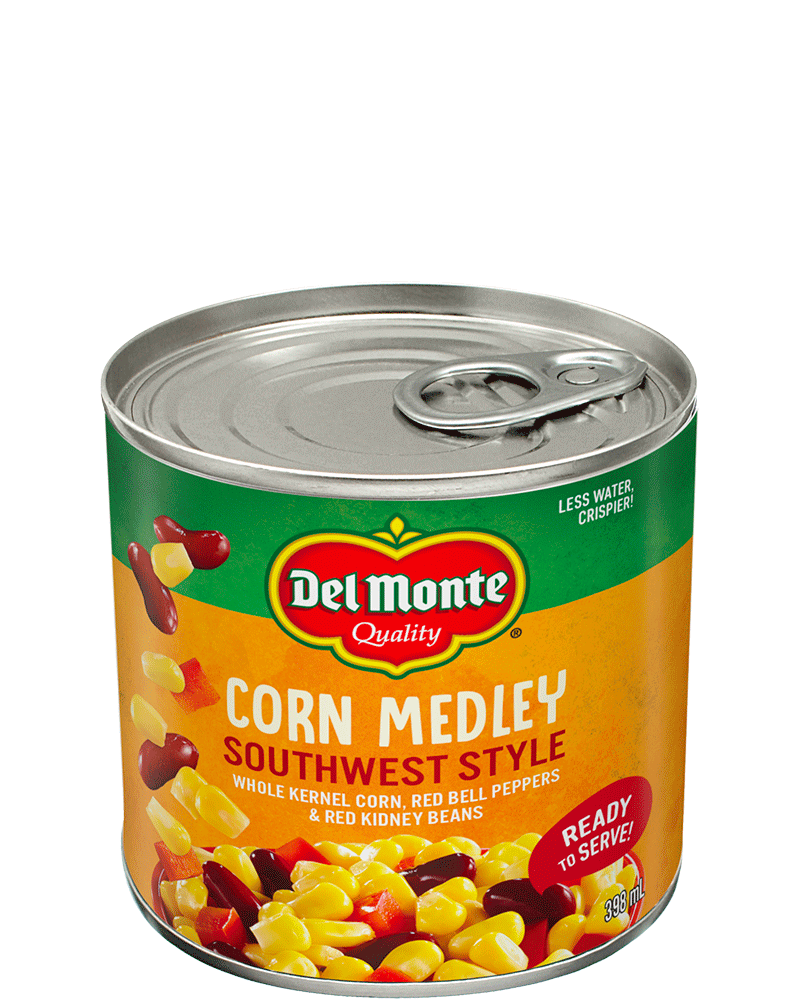 Ingredients
1 tsp (5 ml) olive oil
4 eggs
1 can Del Monte southwestern style corn medley
1 c (250 ml) cooked rice
1/2 tsp (2 ml) chili powder
1/4 tsp (1 ml) ground cumin
Salt and freshly ground pepper
1 tomato, sliced
3/4 c (180 ml) grated cheddar
4 large multigrain tortillas
Preparation
In a pan, heat oil to medium-high. Scramble eggs.
Open the can of corn and drain excess liquid.
Lower the heat to medium, add corn mixture, rice, spices, salt and pepper to taste.
Reheat to 2 to 3 minutes.
In the meantime, place tortillas on a workspace. Put the tomato, cheddar and corn mixture in the middle of the tortilla and roll into a cylinder.
Fold the bottom of the tortilla over the filling, then fold from the left and right sides to close.
Suggestion:
For busy mornings, prepare the burritos ahead of time and reheat in the microwave for about 1.5 minutes each.