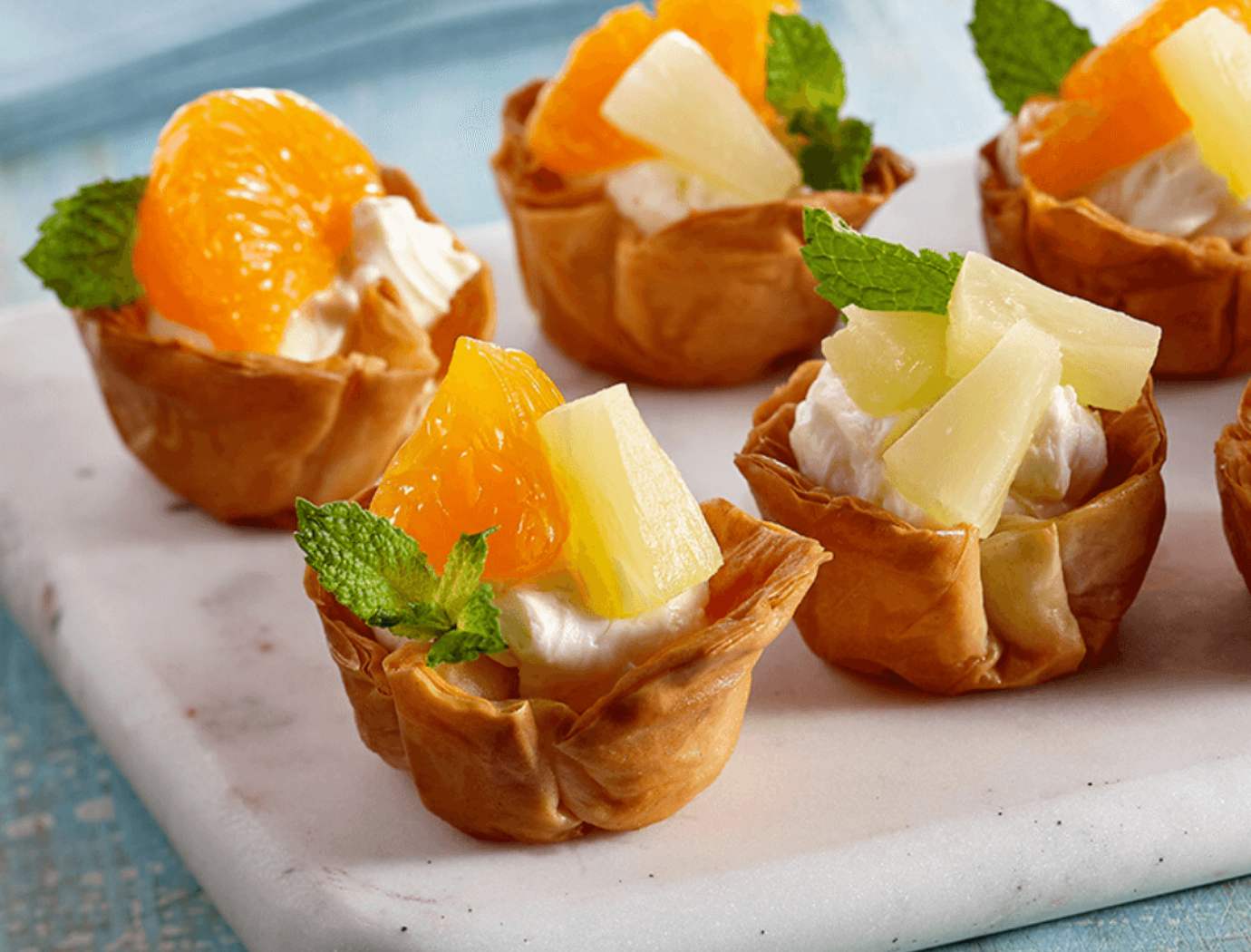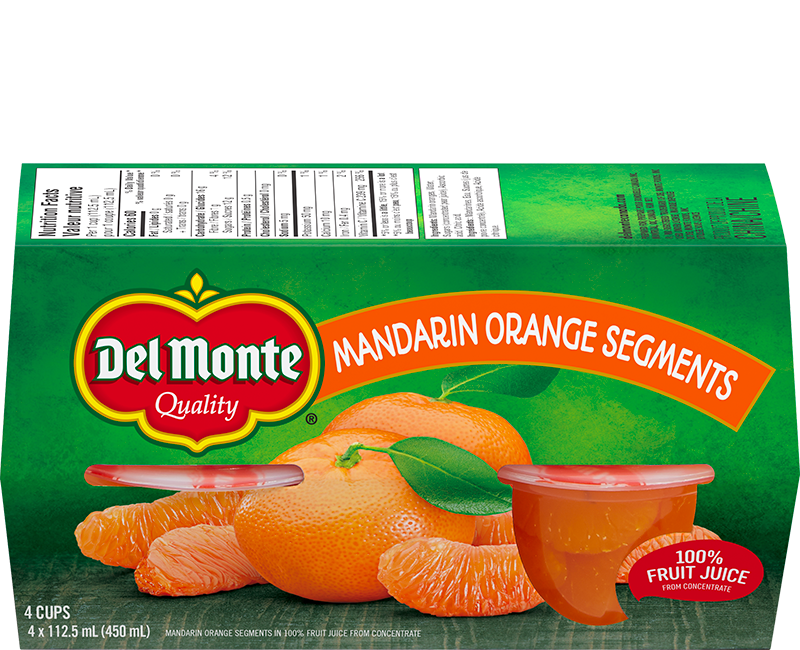 Ingredients
250 g (8 oz.) cream cheese
4 tbsp. sugar
2 tsp. vanilla extract
8 sheets of filo pastry
60 mL (1/4 cup) melted butter or olive oil
4 cups (4 oz. each) Del Monte® Mandarin oranges in light juice syrup, drained
1 can (14 oz.) Del Monte® Pineapple, drained
Mint leaves, optional
Preparation
Preheat oven to 350oF (180oC).
Place a sheet of filo pastry on the work surface. Using a brush, brush the entire surface with melted butter. Cover with a second sheet and brush again.
Repeat these steps with the remaining sheets to obtain 2 sets of 4 sheets of brushed filo pastry. Cut each into 4 lengthwise and 3 widthwise.
Arrange each square in a muffin pan. Press at the bottom and sides.
Bake for 7 to 10 minutes.

Place the cream cheese in a small microwave-safe bowl.
Microwave on high for 20 to 30 seconds or until softened.
Stir in sugar and vanilla until well blended.

Spoon about 2 teaspoons of cream cheese mixture into each phyllo shell.
Garnish with oranges and pineapple. Serve immediately. Garnish with mint, if desired.