Fish with mandarin oranges and lemongrass en papillote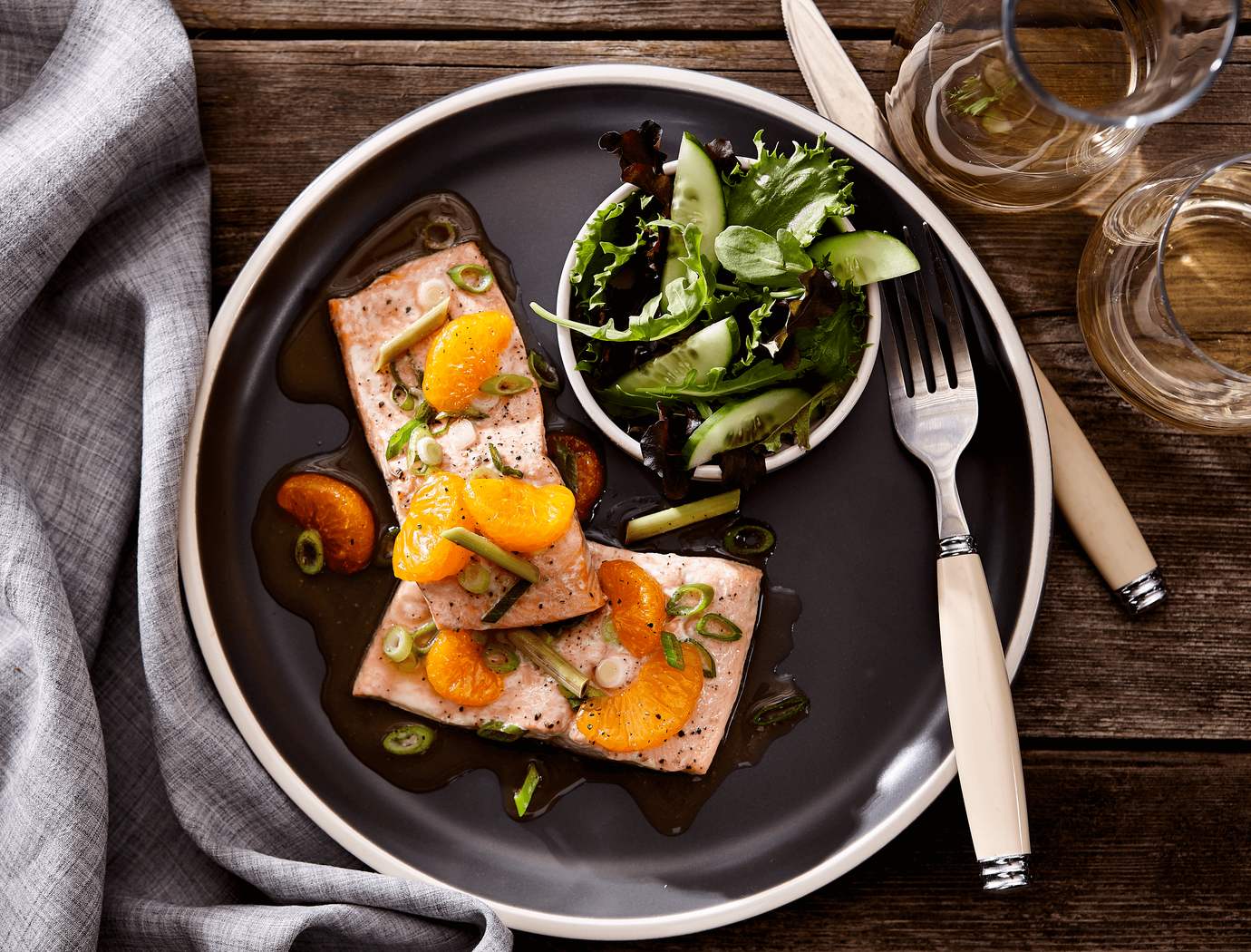 Fish with mandarin oranges and lemongrass en papillote
Une recette de papillote de poisson réconfortante avec une touche asiatique!


4

10 min

15 min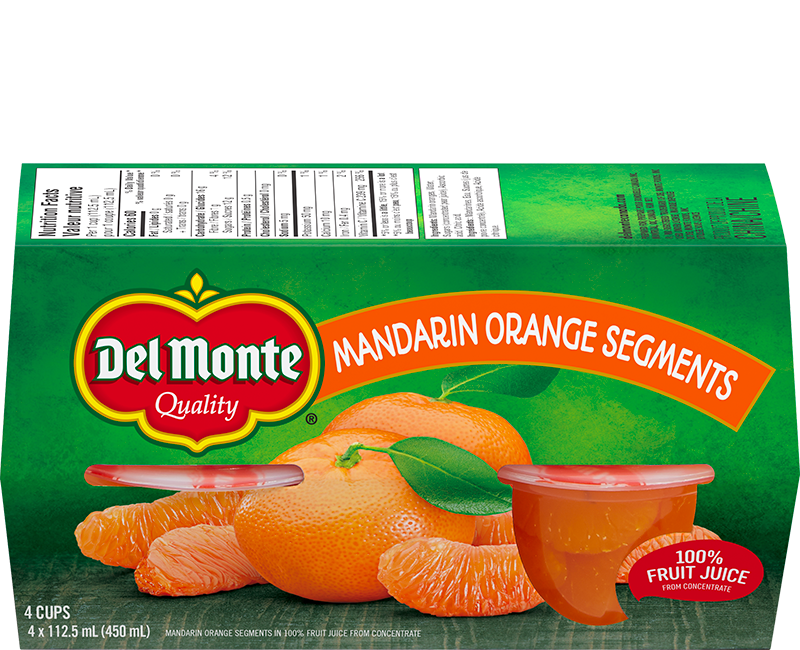 Ingredients
1 1/3 lb (600 g) trout or salmon filet
6.5 oz (190 ml) Del Monte mandarin orange segments
1 tbsp (22 ml) ponzu sauce
1 stalk lemongrass, cut into 1.5" (3.75 cm) pieces
2 green onions, chopped
Salt and freshly ground pepper
Preparation
Preheat oven to 425 oF (210 oC).
Place the fish pieces on tinfoil plates or in an ovenproof dish.
Mix the mandarin orange juice with the ponzu sauce and pour over the fish.
Add the lemongrass and green onions.
Season the fish with salt and pepper and garnish with the mandarin oranges.
Cover with tinfoil and cook for 10 to 15 minutes, depending on the thickness of the fish.