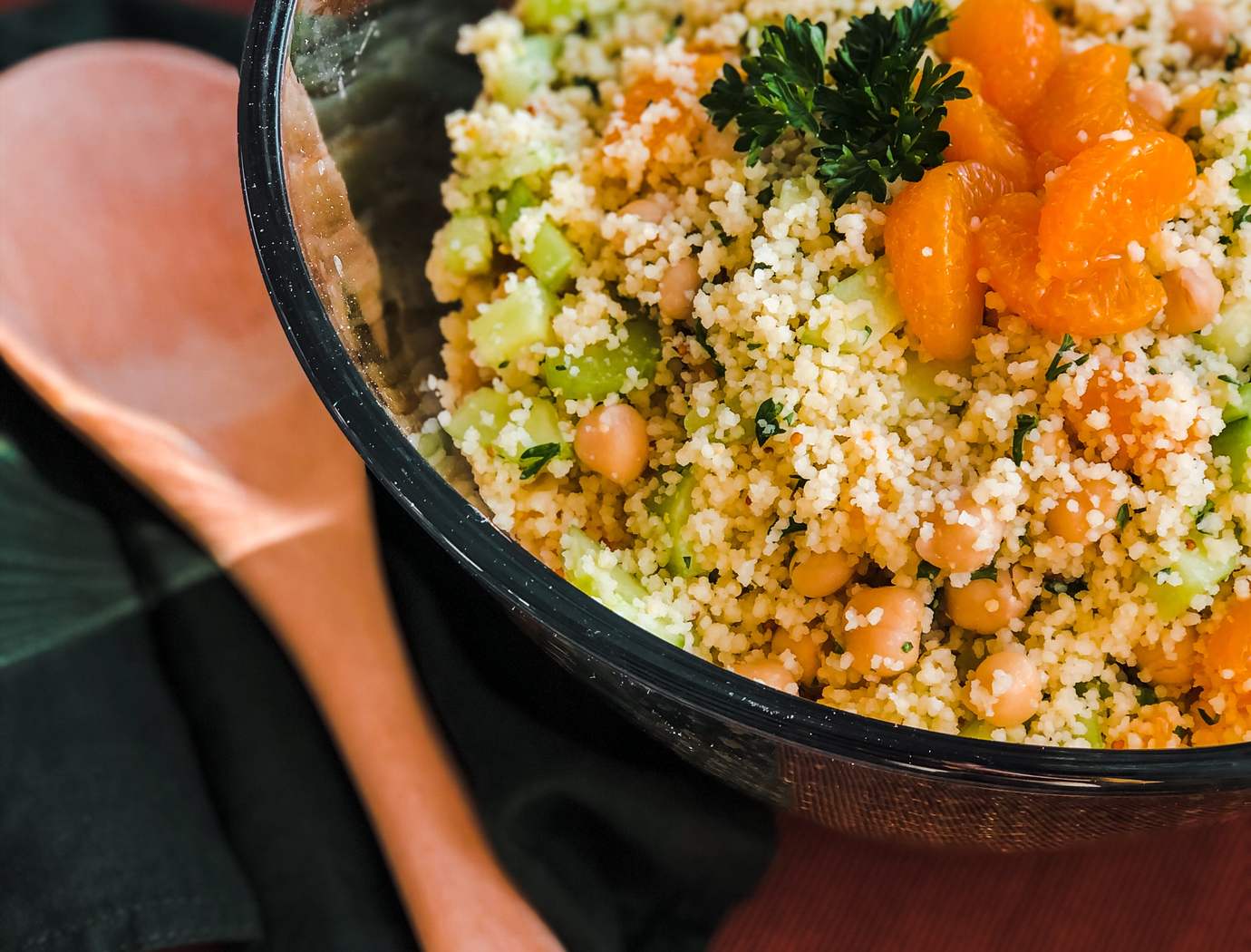 Festive couscous with mandarin oranges
This couscous salad is ideal for birthdays, parties and dinner with friends thanks to the delicious mandarins that will add a festive touch to your meal!
Ingredients
1 1/ 2 c water
1/2 cup Del Monte mandarin syrup
1 tbsp extra virgin olive oil
2 c couscous
1/4 cup extra virgin olive oil
1 tbsp lemon juice
1 tbsp old fashioned mustard
19 oz (540 ml) Del Monte mandarin oranges (without syrup), halved
1 clove garlic, chopped
1/4 c fresh parsley, chopped
1 peeled cucumber seeded and chopped
2 stalks celery, finely chopped
19 oz (540 ml) can chickpeas, rinsed and drained
Salt and pepper
Preparation
In a medium saucepan, bring the water, mandarin orange syrup and olive oil to a boil. Remove from heat and add couscous. Stir, cover and leave to absorb liquid for 5 minutes. Stir well with a fork, cover again and let cool 30 minutes at room temperature.
In the meantime, place the remaining ingredients in a salad bowl.
Add the cooled couscous to the preparation and mix well. Season with salt and pepper.