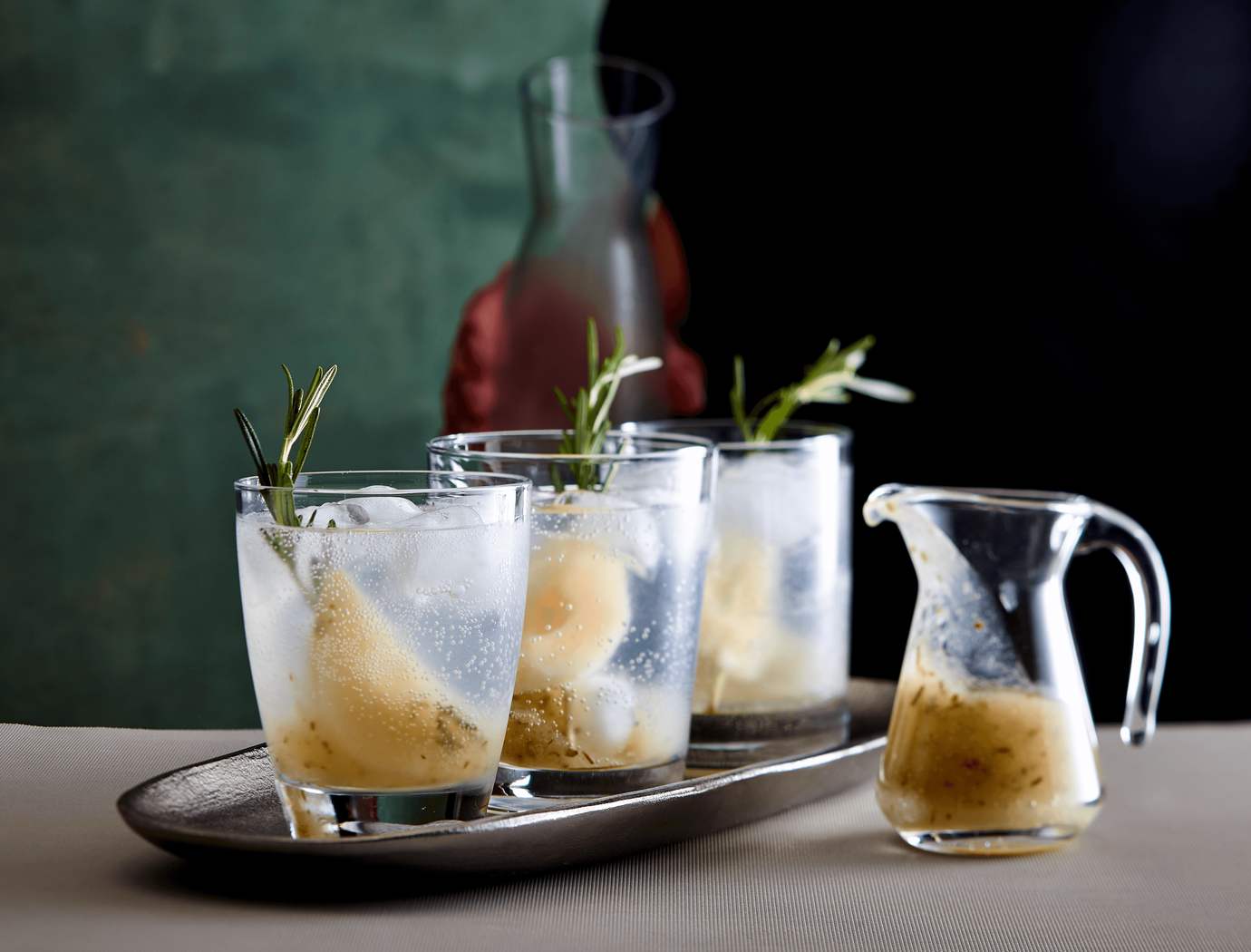 Rosemary pear gin and tonic
Revisitez vos classiques avec notre recette de gin tonic poire romarin!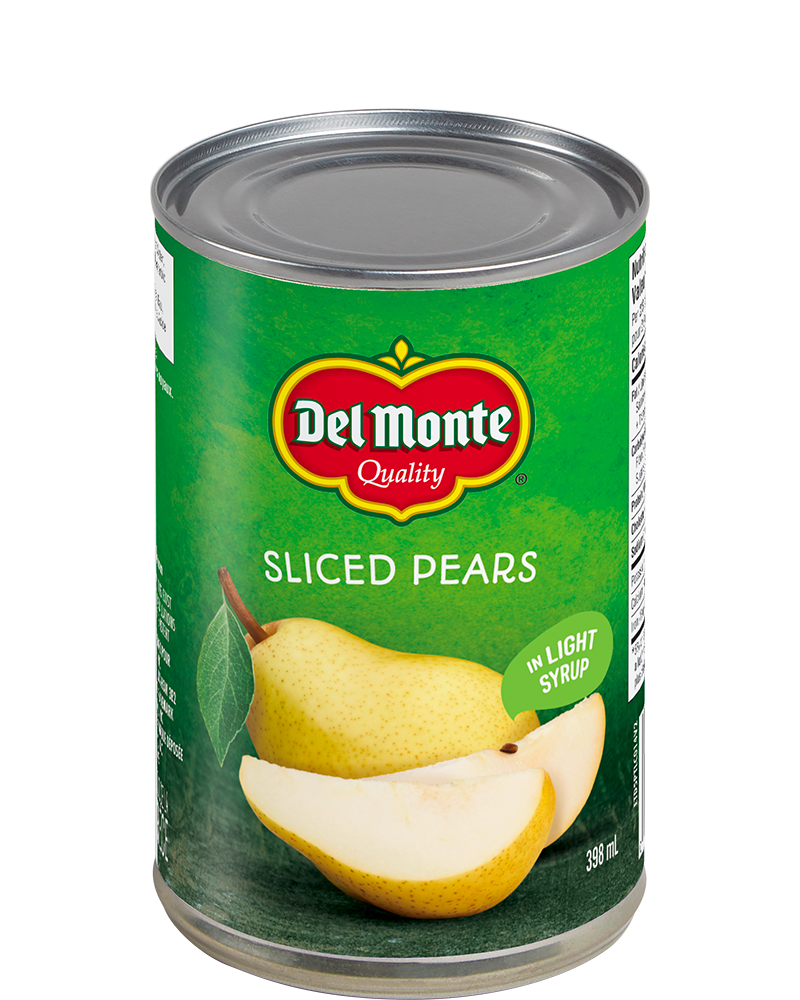 Ingredients
1 can 14 oz (398 ml) Del Monte sliced pears
4 sprigs of fresh rosemary
1/4 cup (60 ml) sugar
Ice cubes
4 oz (120 ml) gin
About 3 c (750 ml) tonic
Preparation
Set aside 4 slices of pear.
Remove the rosemary leaves from the base of the stems, then use each to skewer a pear slice.
In a saucepan, add the pears and their juice. Add sugar and rosemary leaves.
On medium-high heat, boil for 5 minutes.
Process with a hand mixer and let cool.
Half-fill 4 glasses with at least 1-cup (250 ml) capacity with ice.
Pour 2 to 3 tbsp (30 to 45 ml) of pear rosemary syrup into each glass.
Add 1 oz (30 ml) of gin and fill with tonic.
Garnish with the rosemary and pear skewers.
**Alcohol abuse is dangerous for your health, consume in moderation".