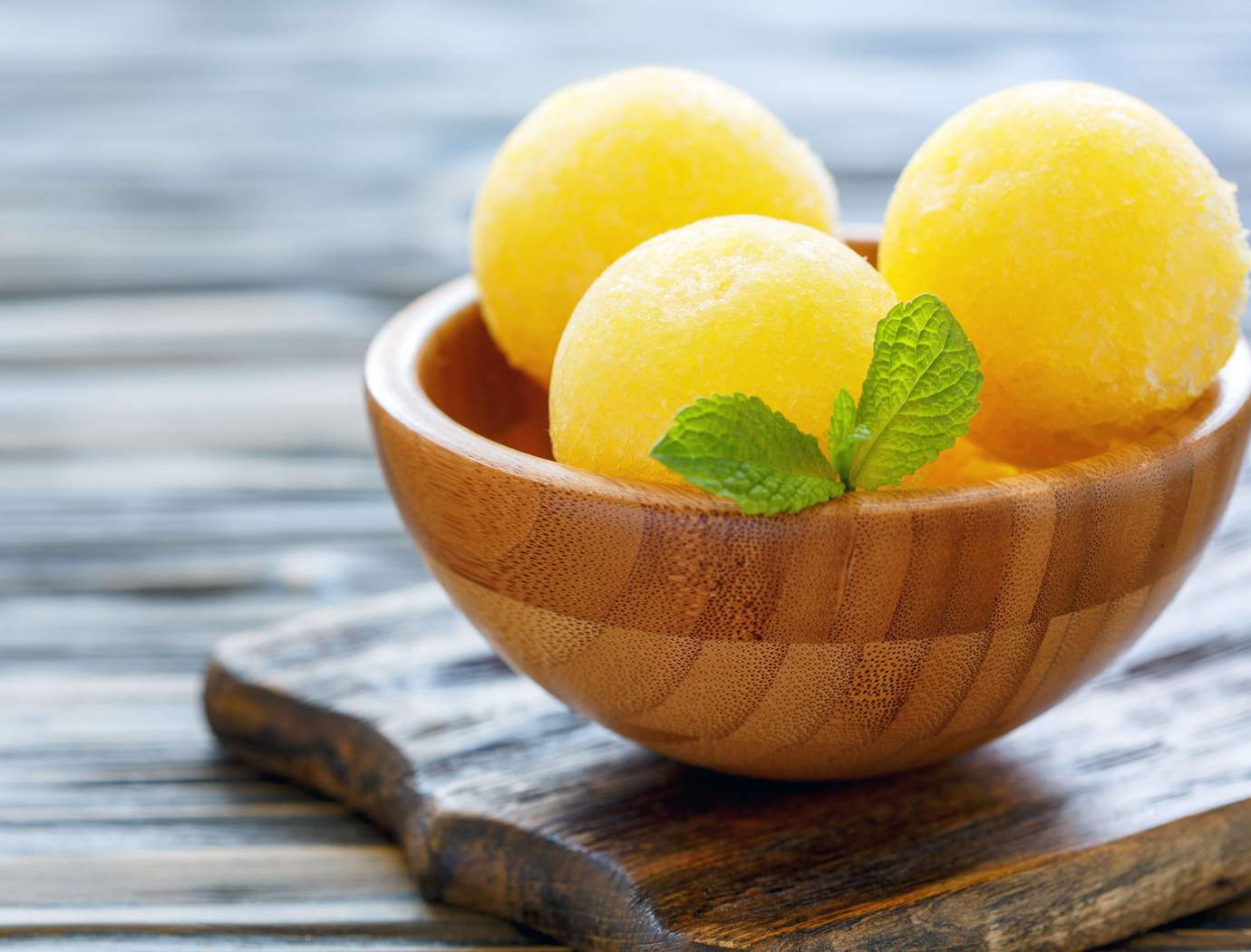 Mandarin-Pear Sorbet


8

10 min

0 min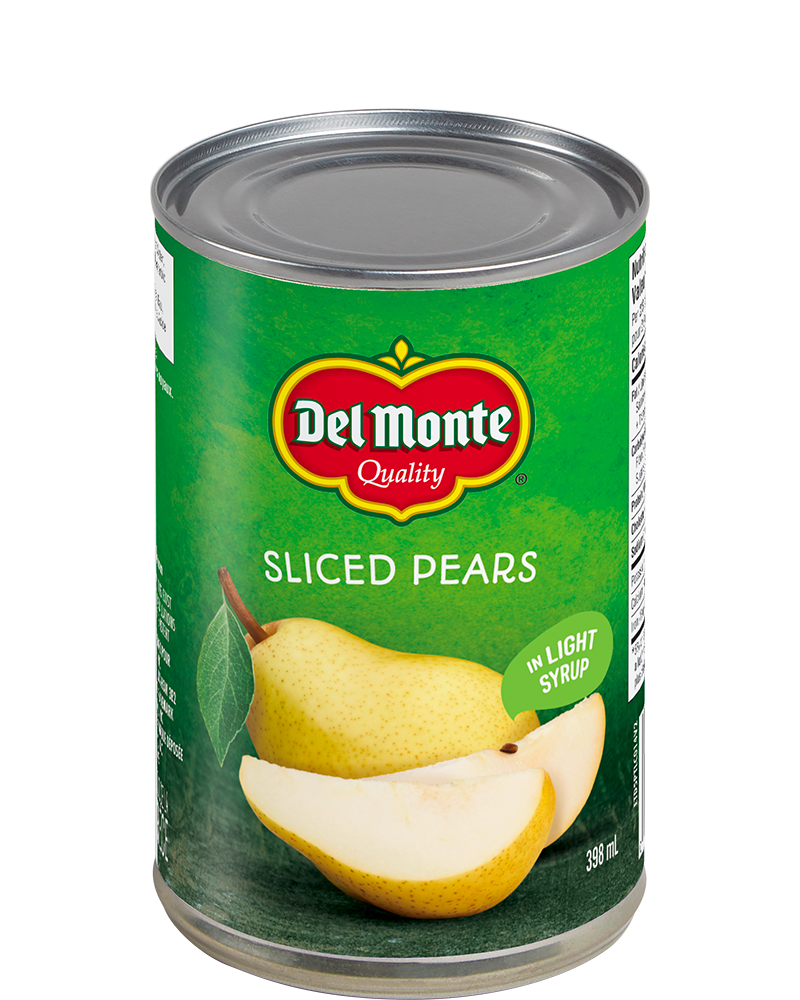 Ingredients
1 can (19 oz.) Del Monte® Mandarin Oranges in Light Syrup, FROZEN 24 hours in unopened cans
1 can (14 oz.) Del Monte® Pear Halves or Sliced Pears or Pear Chunks, FROZEN 24 hours in unopened cans
3 Tbsps. fresh lime juice
1 Tbsp. grated fresh ginger
¼ cup chopped fresh mint leaves, optional
Preparation
Place unopened cans of Mandarin oranges and pears in freezer until solid, about 24 hours.
Submerge unopened frozen cans in very hot tap water 1 minute. Remove bottom of cans with a can opener. Pour any unfrozen syrup into food processor bowl. Carefully slice frozen fruit cylinder from top to bottom, then cut into 2-inch chunks. Transfer chunks to bowl of food processor with lime juice and ginger.
Process until smooth. Stir in mint, if desired. Serve immediately or refreeze.
VARIATION: To make Mandarin-Pear Ice, combine room temperature Mandarin oranges and pears with syrup, lime juice and ginger in a blender and puree until smooth. Pour into a 9-inch metal pie pan or loaf pan; freeze 24 hours. Scrape surface of frozen fruit puree with a fork to create ice flakes; sprinkle equal amounts of the mint over each serving, if desired. Serve immediately.