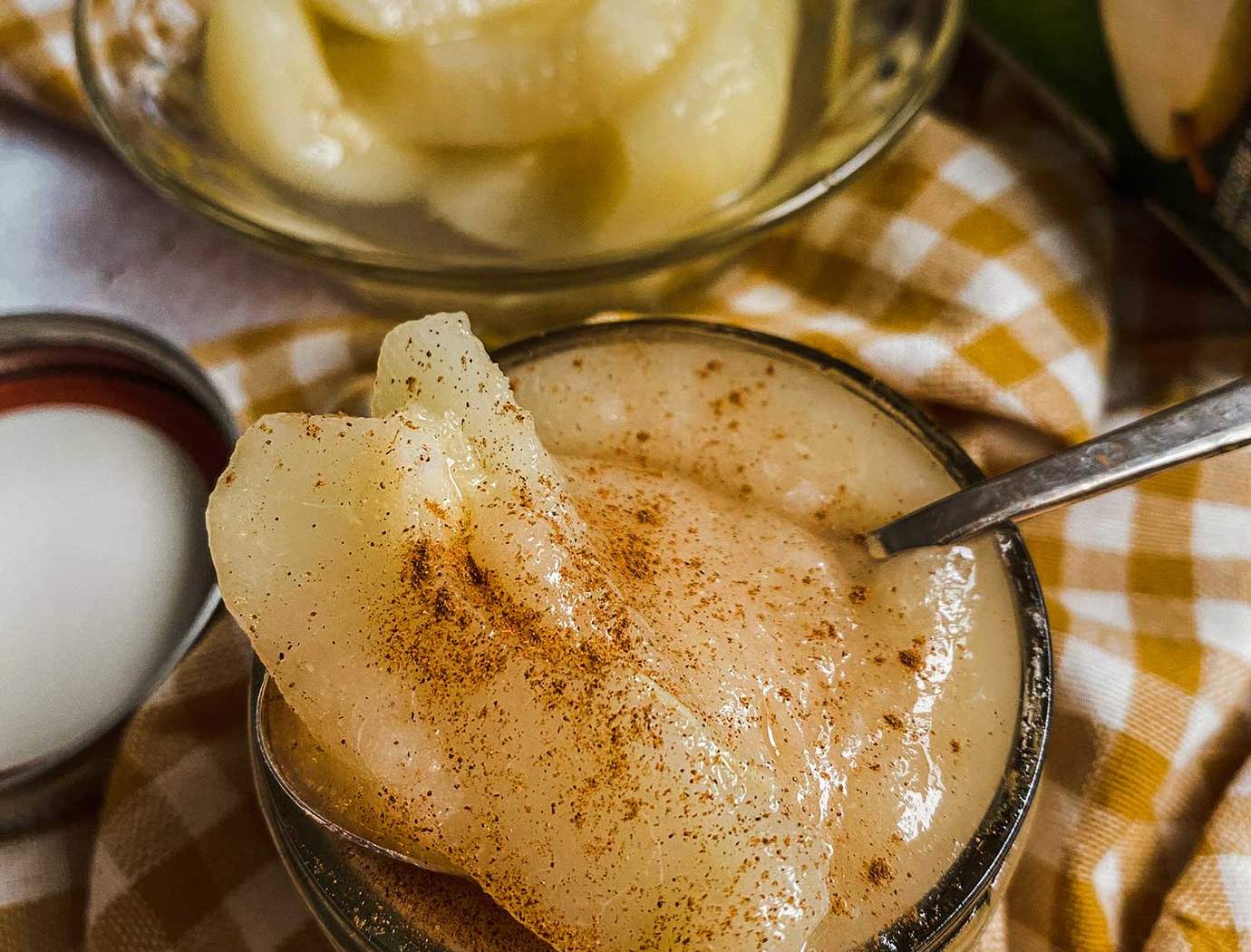 Ingredients
2 cans 398 ml Del Monte pear halves in water
2 tbsp. pear water from the can
1 tbsp. maple syrup (optional)
2 tsp. lemon juice
1 tsp. vanilla extract
1/4 tsp. ground cinnamon
Pinch of ground cardamom
Preparation
1. Drain the pears, making sure to save 2 tbsp. of water liquid from the can.
2. Using a hand blender, food processor or blender, reduce all ingredients to a smooth, creamy compote.
3. If desired, garnish with pears just before serving.
The compote will keep for up to 2 weeks in the refrigerator.