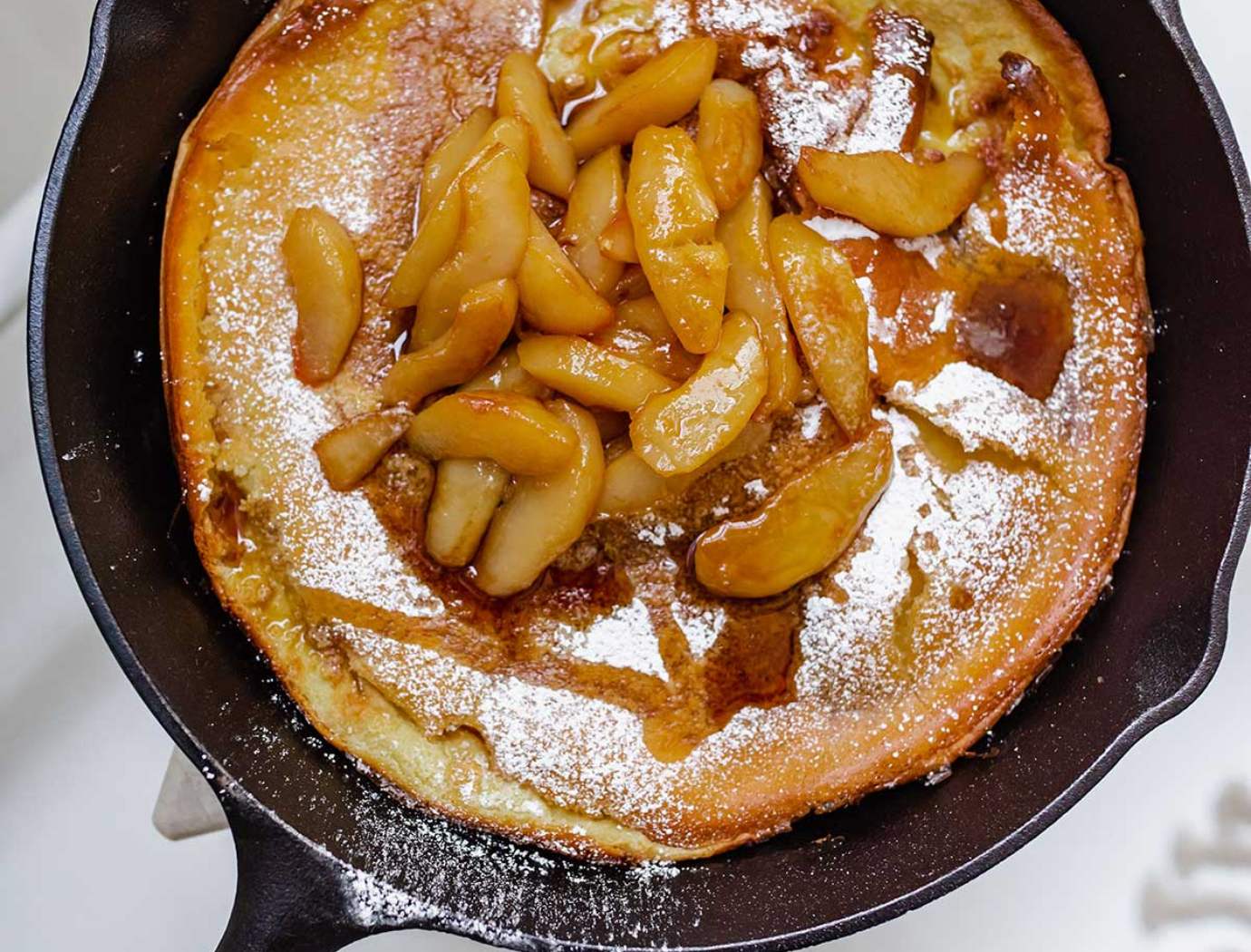 Dutch Baby with caramelized pears
Ingredients
1 can Del Monte Pear Halves, sliced in eighths
2 + 5 tbsp. unsalted butter
3 large eggs, at room temp
¾ cup whole milk, at room temperature
¾ cup all-purpose flour
2 tbsp. sugar
1 tsp. pure vanilla extract
½ tsp. sea salt
2 tbsp. brown sugar
Confectioners' sugar, for dusting
Maple syrup for serving (optional)
Preparation
Preheat oven to 450°F.
Add 5 tbsp. of the butter to a cast-iron skillet and place in the preheated oven for 5 minutes. Remove and set aside.
In a blender, combine eggs, milk, flour, sugar, vanilla, and salt. Blend for 30 seconds on high until no lumps are remaining.
Pour batter into skillet with melted butter and bake for 15 to 20 minutes, or until the Dutch Baby is nicely browned on the edges and in the centre, but not burnt.
In the meantime, melt remaining 2 tbsp of butter in another skillet on medium-high heat on the stove. Add the pears and cook, stirring frequently, for 4 minutes. Add brown sugar and continuing cooking until pears are caramelized and tender, about 5 minutes.
When Dutch Baby is ready, remove from oven and top with caramelized pears. Dust with icing sugar and serve with maple syrup. Enjoy while hot!