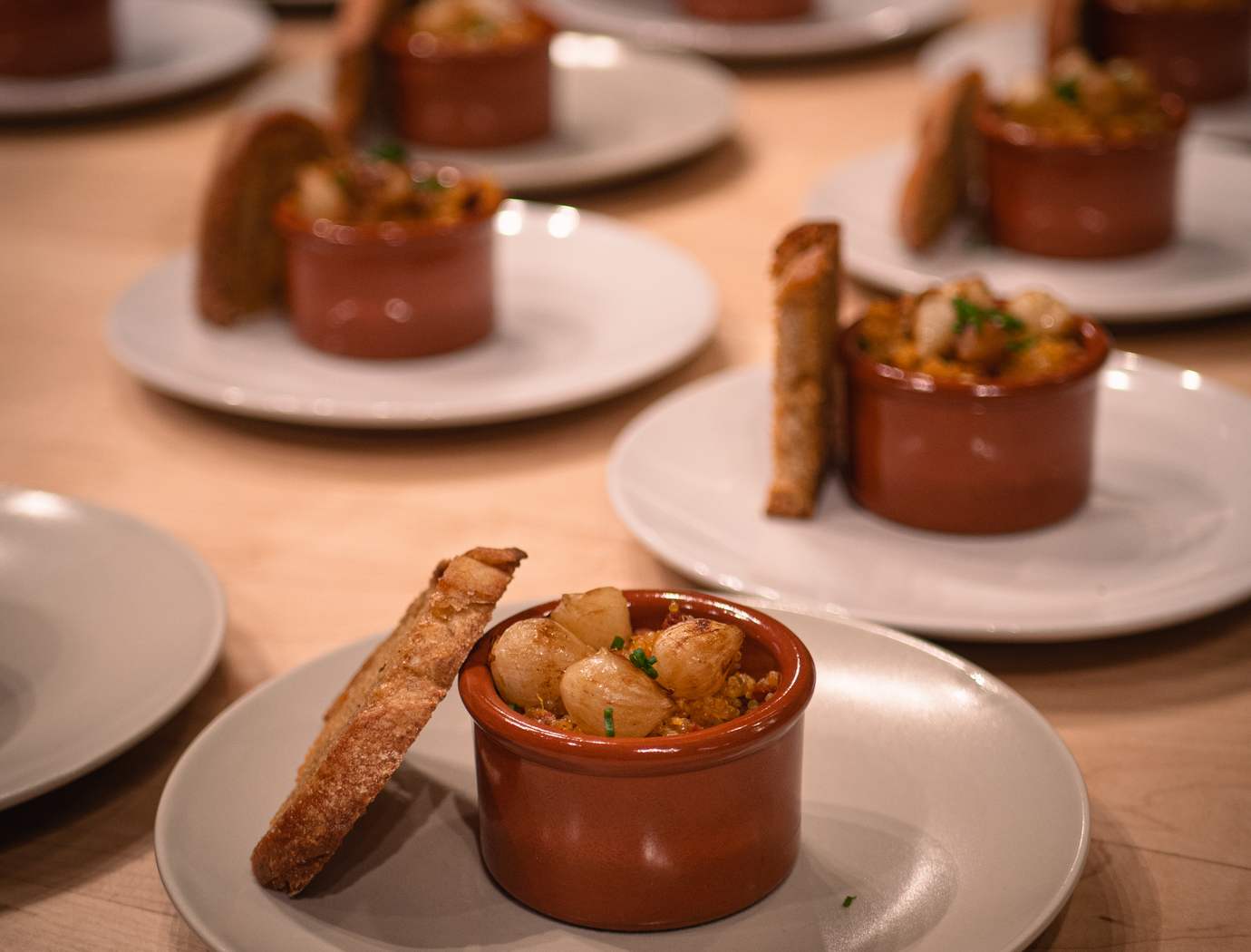 Corn flan, chorizo ​​brunoise, burnt onions, bread croutons with olive oil, chives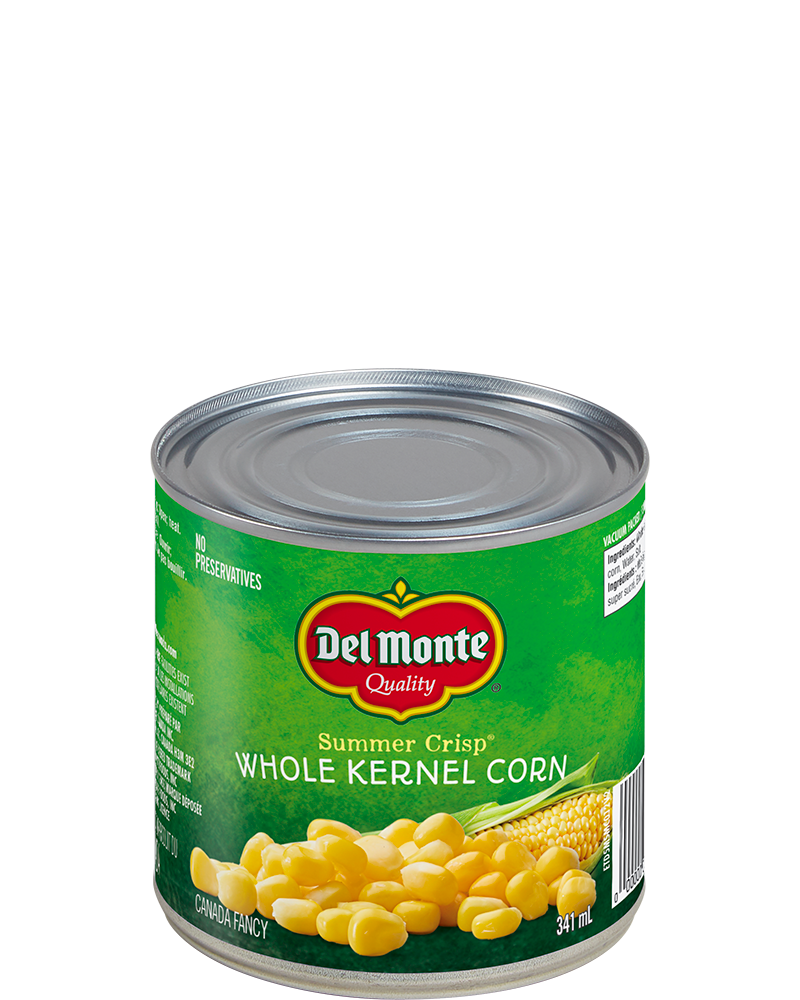 Ingredients
Corn Flan
5 Unit(s) Egg yolk
500 Ml 35% cooking cream
1 can of corn 398 ml
0.50 Tsp Pimento de la vera
Garnish
4 Unit(s) Frozen pearl onions
60 Gr Spanish chorizo
100 Gr Quinoa
1 can of corn 398 ml
Butter
Salt and pepper
Olive oil
Preparation
Setting up
Flan
Place a sheet of baking paper pricked with the tip of a knife on the bottom of a baking sheet.
Place the ramekins (small chestnut) on the baking sheet, without squeezing them too much.
Blend the corn kernels to make them puree.
Toppings
Cut the chorizo into brunoise (small cubes).
Cook the Quinoa in boiling water (100 ml) covered for 12 minutes. Let it rest in the pan for 5 minutes, strain it if there is too much water left.
Pass the corn kernels in the butter to brown them slightly.
Corn flan
Blend all the ingredients in a blender, pass it through a sieve.
Pour this preparation into the ramekins (half), place the tray at the entrance of the oven. Pour water into the tray to create a water bath in the oven.
Allow about 15 to 20 minutes of cooking time depending on the strength of your oven.
The topping
In a frying pan with olive oil, brown the quinoa to make it crispy, place it on a paper towel.
Finishing assembly
Place all the garnishes nicely on the corn flans.
Finish with a beautiful green sprout.