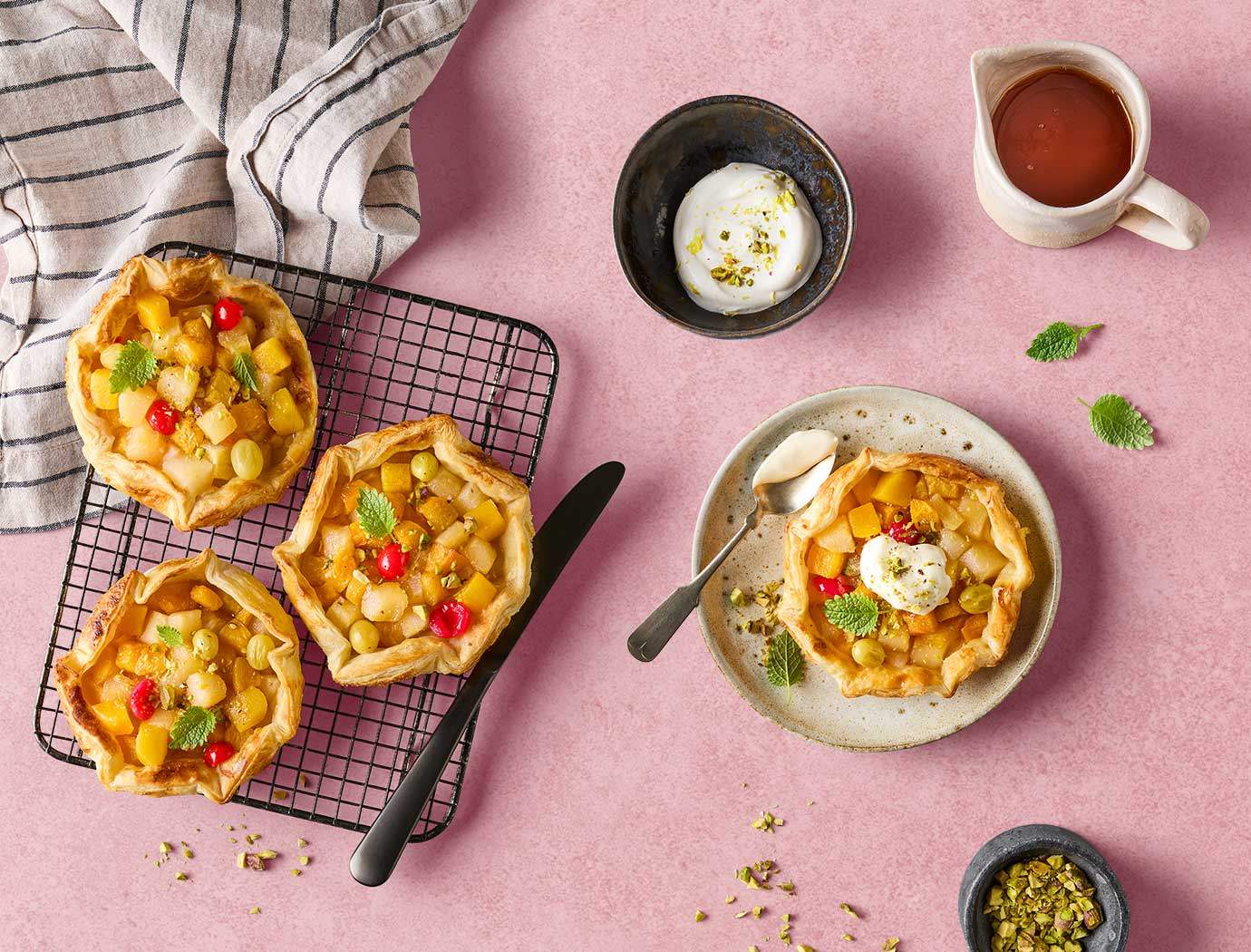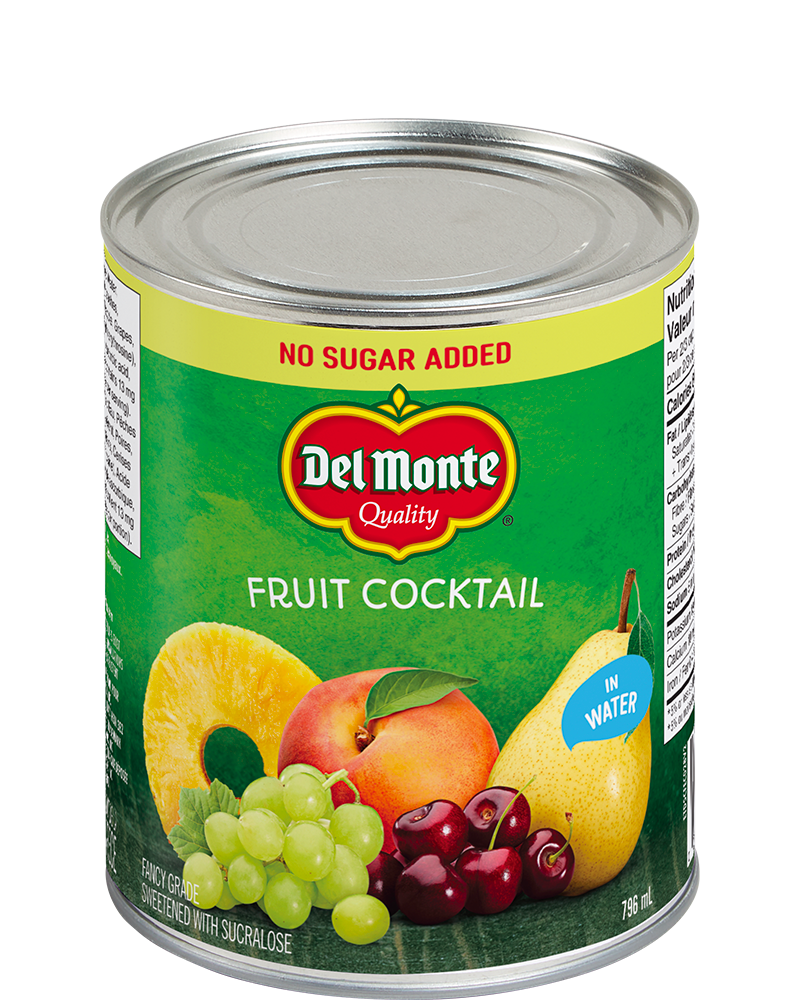 Ingredients
Fruit filling
2 x 398 mL cans Del Monte fruit cocktail in water, drained
6 Tbsp. granulated maple sugar
2 Tbsp. fresh lemon juice
½ tsp. vanilla extract
2 tsp. corn starch
Dash of salt
Tarts
400 g house brand puff pastry dough
1 egg, beaten
Maple syrup to taste (optional)
Unsalted pistachio nuts, chopped (optional)
Preparation
Preparation
1. Preheat oven to 400°F (200°C).
Fruit filling
2. In a bowl, mix 1/3 cup of maple sugar with the remaining ingredients. Set aside.
Tarts
3. On a floured work surface, roll the dough out into a 19 X 13-in. (48 X 33 cm) rectangle.
4. Using a cookie cutter or 6-in. (18 cm) diameter plate, cut 6 circles of dough.
5. Using a slotted spoon, distribute the fruit filling in the centre of each circle, leaving a 1-in. (2.5 cm) rim. Fold the rim inward over the fruit, fashioning folds. Place the tarts on a large cookie sheet covered with parchment paper. Distribute the filling's juice in the tarts. Brush egg on the dough and dust with remaining maple sugar.
6. Place on the oven's middle rack and bake approximately 25 to 30 minutes or until the dough is quite golden. Cool. If desired, before serving, drizzle maple syrup over the fruit and garnish with pistachio nuts.
Note
You can use Del Monte fruit cocktail in fruit juice from concentrate, in which case you should reduce the amount of sugar in the filling to 3 tablespoons.