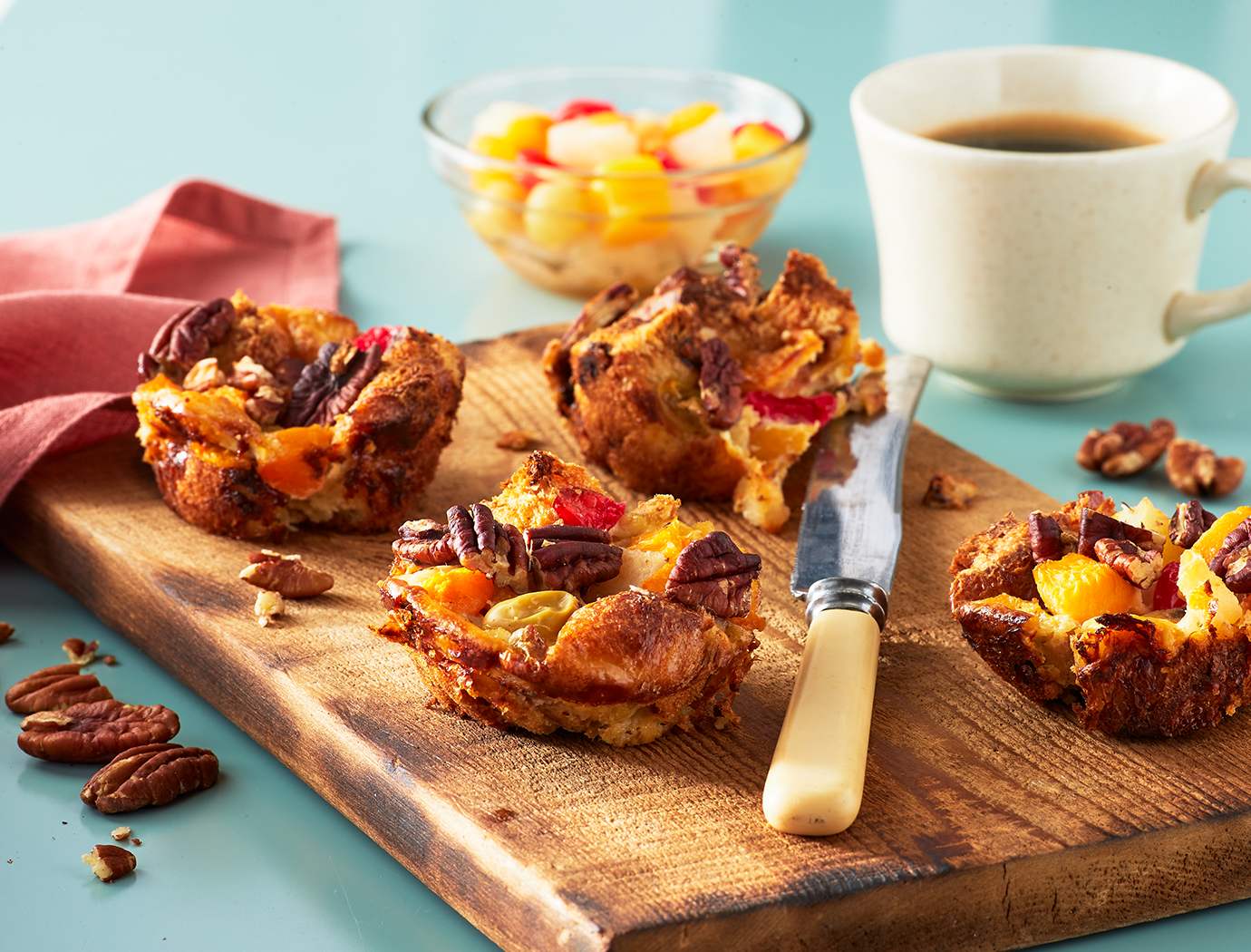 Del Monte fruit brioche bread bites
One bite is good, but two is better! Let yourself be surprised by this delicious fruit brioche bread bites recipe, a pure delight. The fruit cocktail makes the bites tender and slightly sweet, for your greatest pleasure.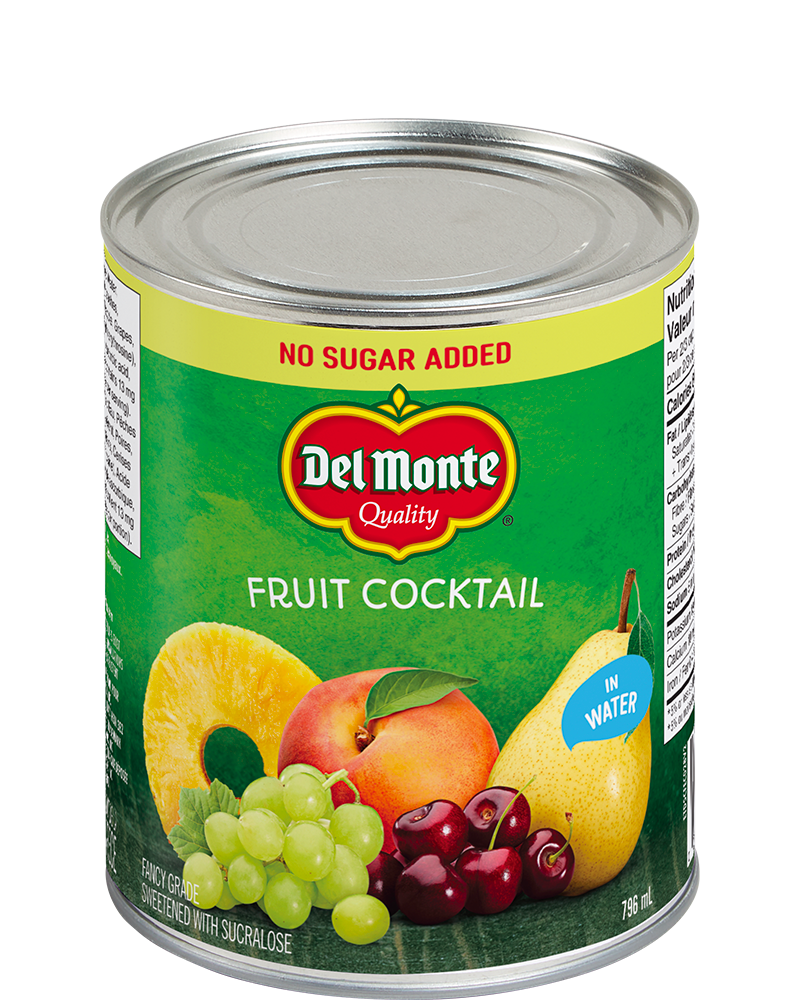 Ingredients
1 brioche or 1 small brioche bun

250 ml (1 cup) Fruit Cocktail packed in water no sugar added, drained

175 ml (3/4 cup) 2% milk

2 eggs

45 ml (3 tbsp.) brown sugar

2,5 ml (1/2 tsp.) vanilla extract

60 ml (1/4 cup) crushed pecans (optional)

Brown sugar, for sprinkling

Preparation
1. Preheat oven to 350°F.
2. Cut the brioche into cubes of approximately 1 cm. Set aside.
3. Drain the fruit cocktail. Set aside.
4. Mix well the milk, eggs, brown sugar and vanilla well. Set aside.
5. Fill with brioche cubes, silicone muffin molds or other small containers.
6. Spread the fruit cocktail on top and through the brioche cubes.
7. Slowly pour the milk mixture into the molds until they are full.
8. Top with crushed pecans and sprinkle with brown sugar.
9. Bake at 350°F for about 45 minutes.
10. Cool completely before unmolding.

You can easily double the recipe and freeze the bites to always have them on hand!