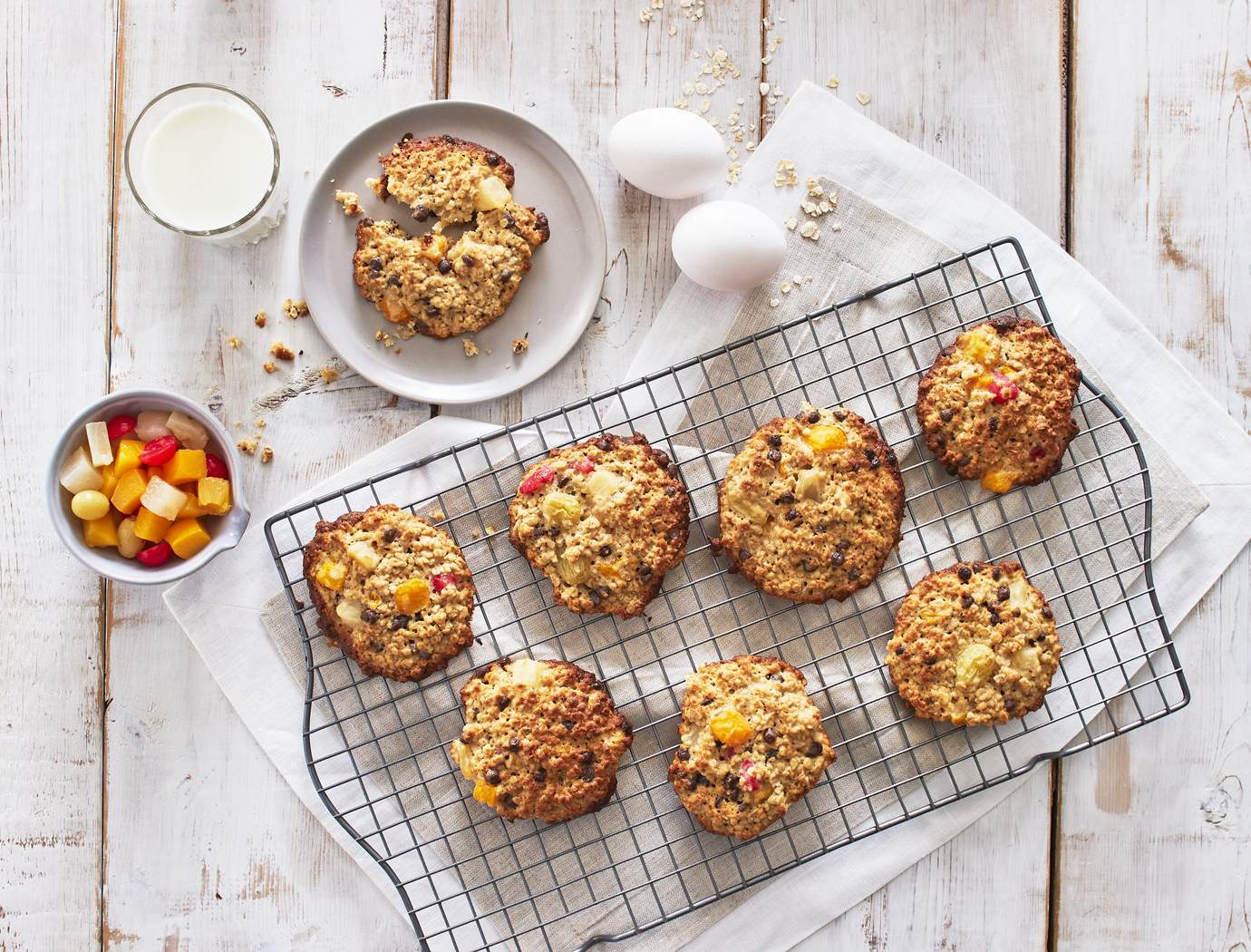 Oatmeal and cocktail fruit cookies
Are you looking for a fruity and filling snack? Our oatmeal and cocktail fruit cookies recipe will satisfy you. All the family will ask for more.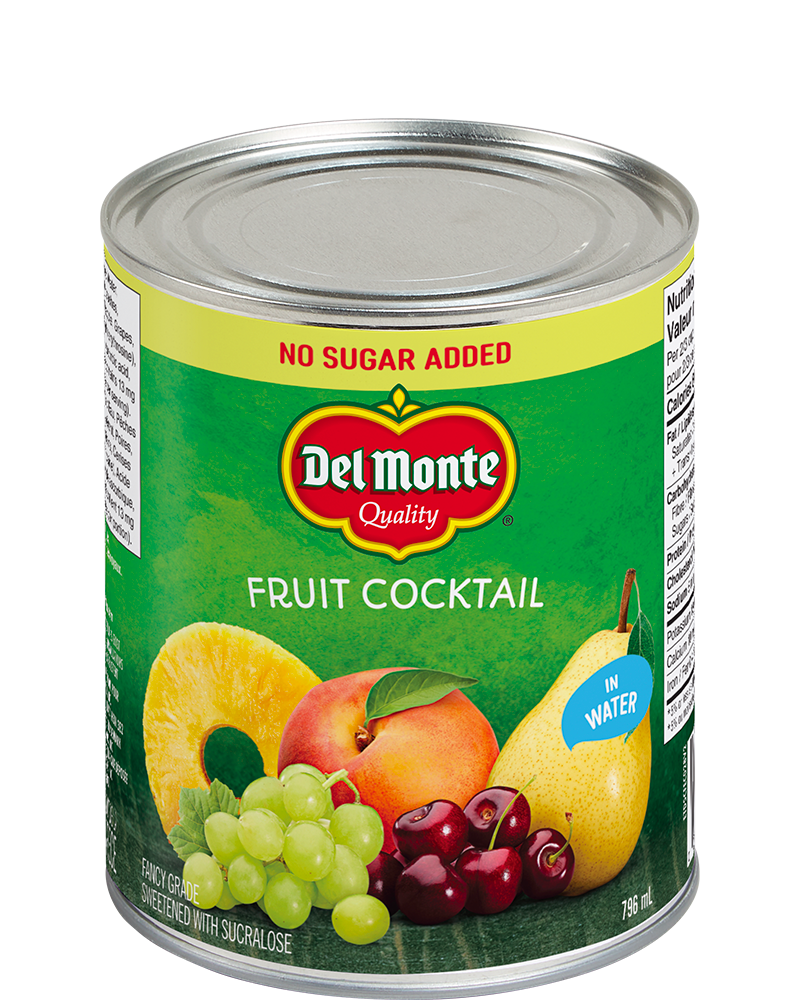 Ingredients
1 1/2 cup oat flakes

3/4 cup flour

2 tsp. cinnamon (optional)

1 tsp. baking powder

1/4 tsp. salt

1/2 cup of packed brown sugar

1 egg

1/2 cup milk

1/2 cup melted butter

1 tsp. vanilla extract

3/4 cup Del Monte fruit cocktail packed in water no sugar added

1/2 cup semi-sweet chocolate chips or pecans

Preparation
1. Preheat oven to 375°F (190°C).

2. Line a large cookie sheet with parchment paper.

3. In a large bowl, mix the flakes with the flour, cinnamon, baking powder and salt.

4. In another bowl, whisk the brown sugar with the egg, milk, butter and vanilla.

5. Add the fruit and chocolate chips or pecans according to your preference and mix well.

6. Add the dry ingredients to the fruit cocktail and mix well.

7. Place 1/4 cup of dough per cookie on a cookie sheets, at least 2 inches apart.

8. Bake for about 15 to 20 minutes or until a toothpick inserted in the center comes out clean.

9. Let cool on the cookie sheets for a few minutes before serving.