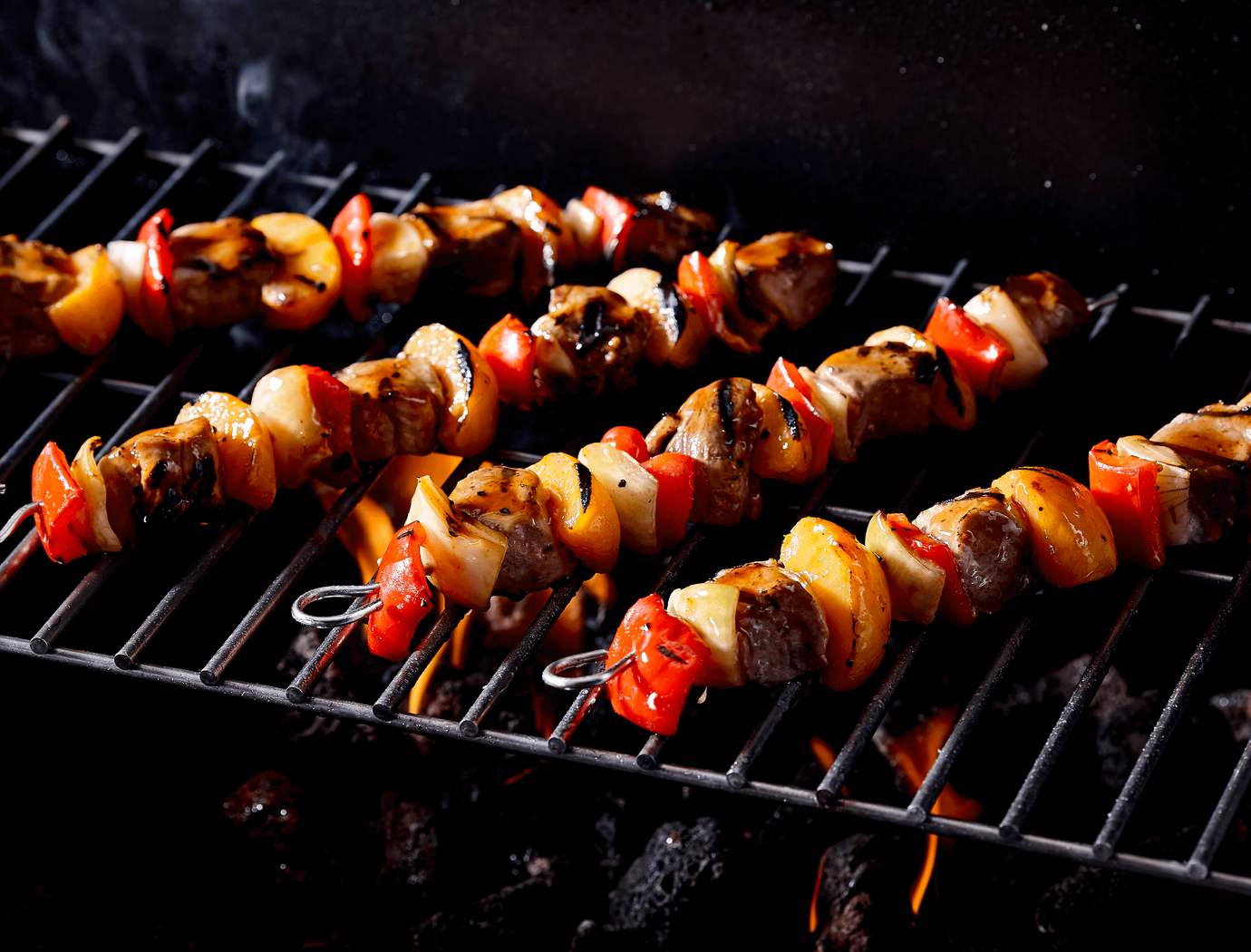 Ingredients
1 can 14 oz (398 ml) Del Monte peach halves
1/4 c (60 ml) barbecue sauce
2 tsp (10 ml) steak spice
1 1/3 lb (600 g) pork tenderloin, cubed
1 onion, cut into squares
1 pepper, cut into squares
Preparation
In a dish or freezer bag that can hold the skewers, mix the peach juice with the barbecue sauce and steak spices. Set aside about 1/3 cup (80 ml) of the sauce to serve with the skewers.
Cut the peach halves in half.
Make skewers by piercing the cubes of pork, vegetables and peaches onto the skewers.
Put in the dish and marinate in the fridge for at least 30 minutes and up to 8 hours.
Drain the skewers. Barbecue them on medium heat for 10 to 15 minutes, depending on the size of the meat.
Serve with the reserved sauce.