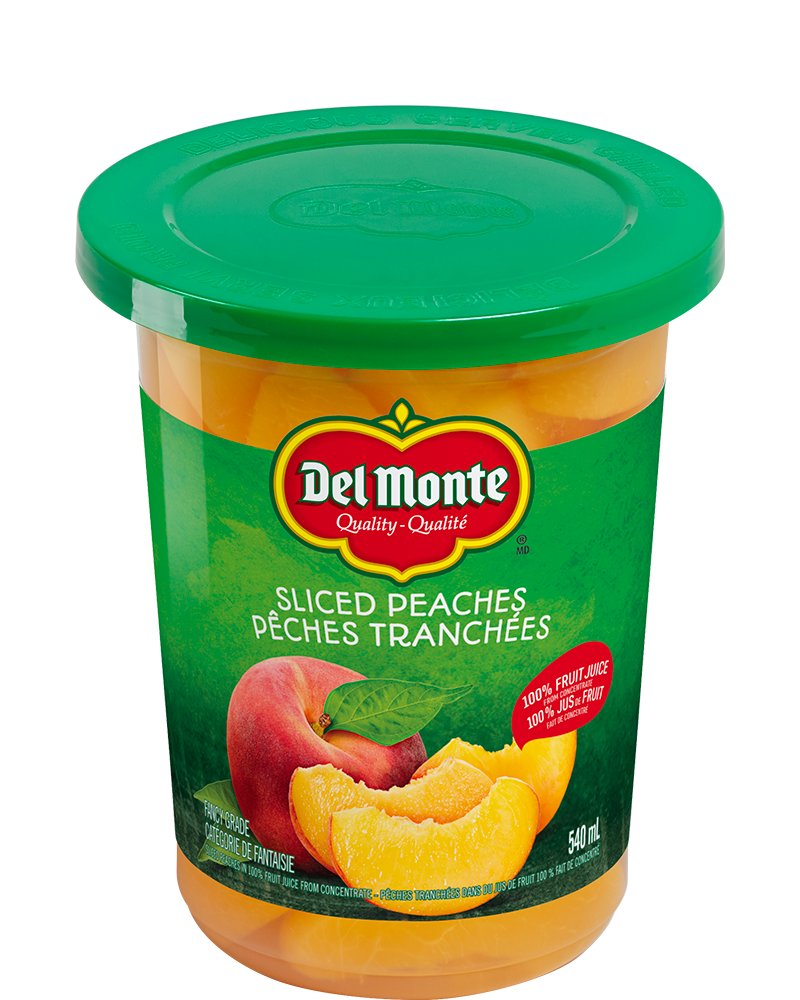 Ingredients
1 cup packed fresh mint leaves
1.5 L water
2 family-sized tea bags
1 can (14oz.) Del Monte® Lite Sliced Peaches, not drained
¼ cup fresh lemon juice
½ cup sugar
Ice
Additional mint leaves, optional
Preparation
Using a wooden spoon, crush mint in a large glass pitcher. Add water and tea bags; cover and let stand in the sun at least 4 hours.
Meanwhile, combine peaches, lemon juice and sugar in a blender and puree until smooth. Refrigerate until needed.
Remove and discard mint from tea. Stir in peach mixture. Pour over ice and serve with fresh sprigs of mint, if desired.
NOTE: Tea can be prepared with boiling water instead of in the sun. Boil water and pour over tea bags and mint, let steep 10 minutes; strain.