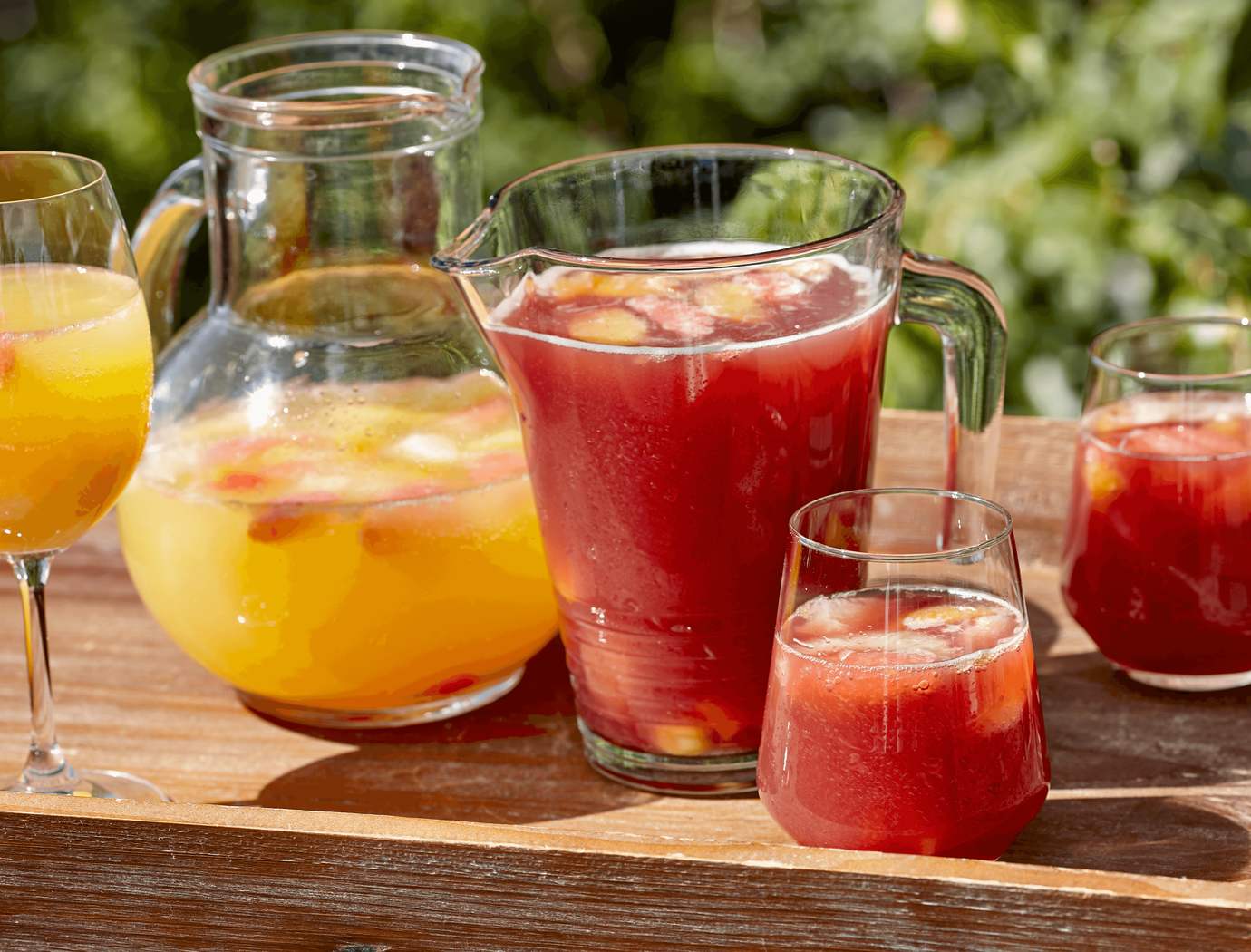 Classic or white sangria
Sangria classique ou sangria blanche, voici la recette idéale pour tous vos évènements.


4

15 min

0 min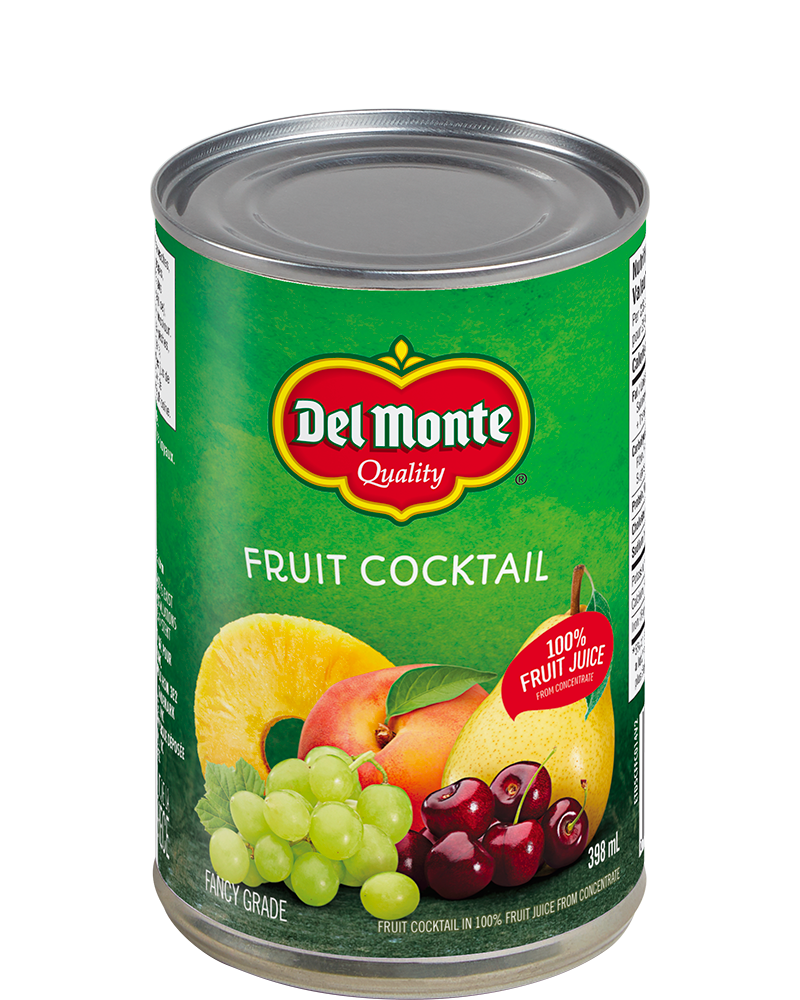 Ingredients
1 can 19 oz (540 ml) Del Monte citrus fruit salad
1 can 14 oz (398 ml) Del Monte fruits cocktail
1 bottle 750 ml (3 c) red or white wine, chilled
2 oz (60 ml) orange or citrus liqueur, your choice
1 c (250 ml) orange juice, cold
2 c (500 ml) lemon lime soda, cold
Preparation
Separate the citrus fruit from its juice by pouring it into a sieve. Put the citrus pieces back in the can and refrigerate.
Divide the fruit cocktail fruit into 2 ice cube trays.
Mix the fruit cocktail juice with the citrus fruit juice and pour into ice cube trays.
Put in the freezer for at least 2 hours to make fruit ice cubes.
In a large pitcher or punch bowl, pour the wine, liqueur, orange juice and soda. Stir.
Add ice cubes and citrus pieces and serve.