TASTY, NUTRITIVE AND EASY TO PREPARE RECIPES
Looking for inspiration for your meal prep? Discover our varied and flavorful recipes, prepared using our different varieties of preserved fruit, canned or in cup, in water without added sugar or in juice made from concentrate, as well as our canned vegetables, mixed vegetables and legumes.
Discover recipe ideas for all tastes and for the whole family. Baking with Del Monte is simple, quick and offers simple goodness every day!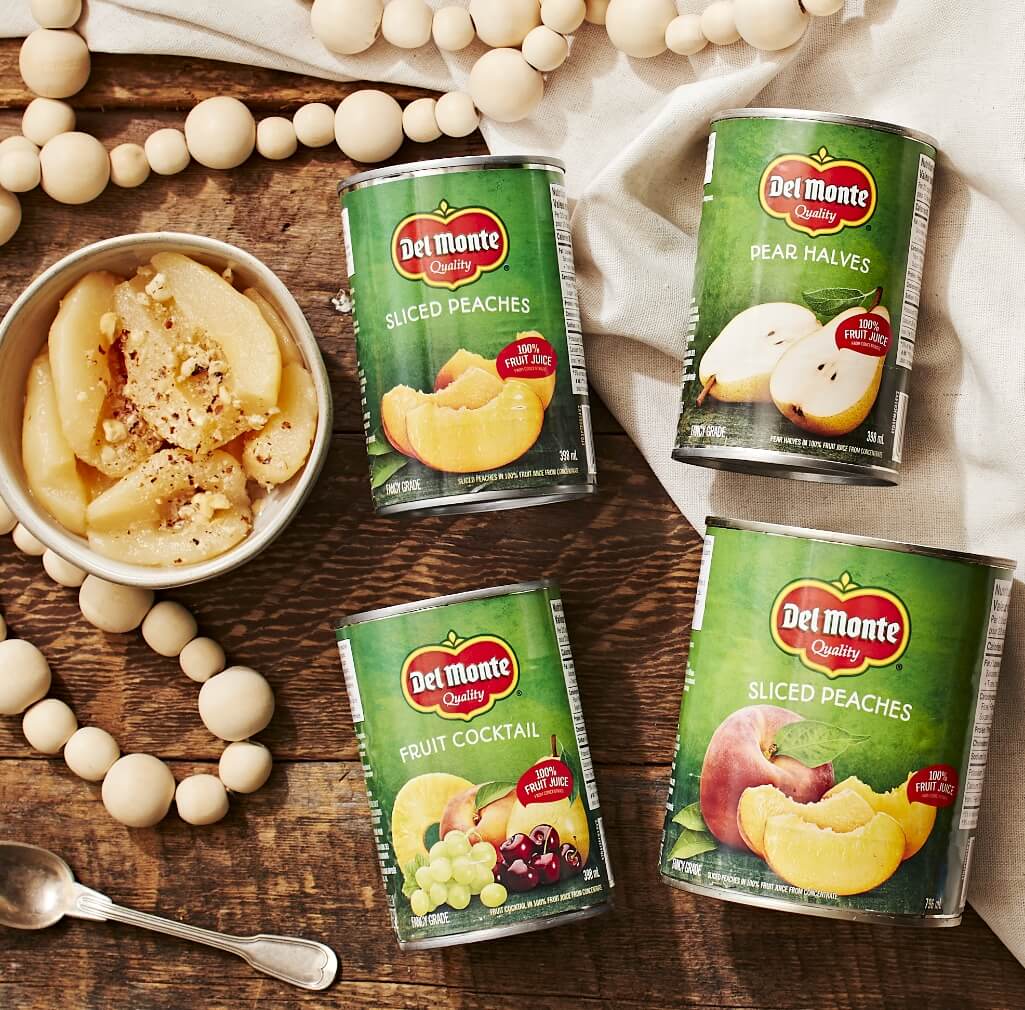 Our pea section is perfect to add a good serving of them to your dishes. They can be easily incorporated into your pasta, quiche or pasta recipes. You can also mash them for chowders, spreads or guacamole. You can even camouflage them in your desserts! Sweet peas add a touch of green to your dishes.