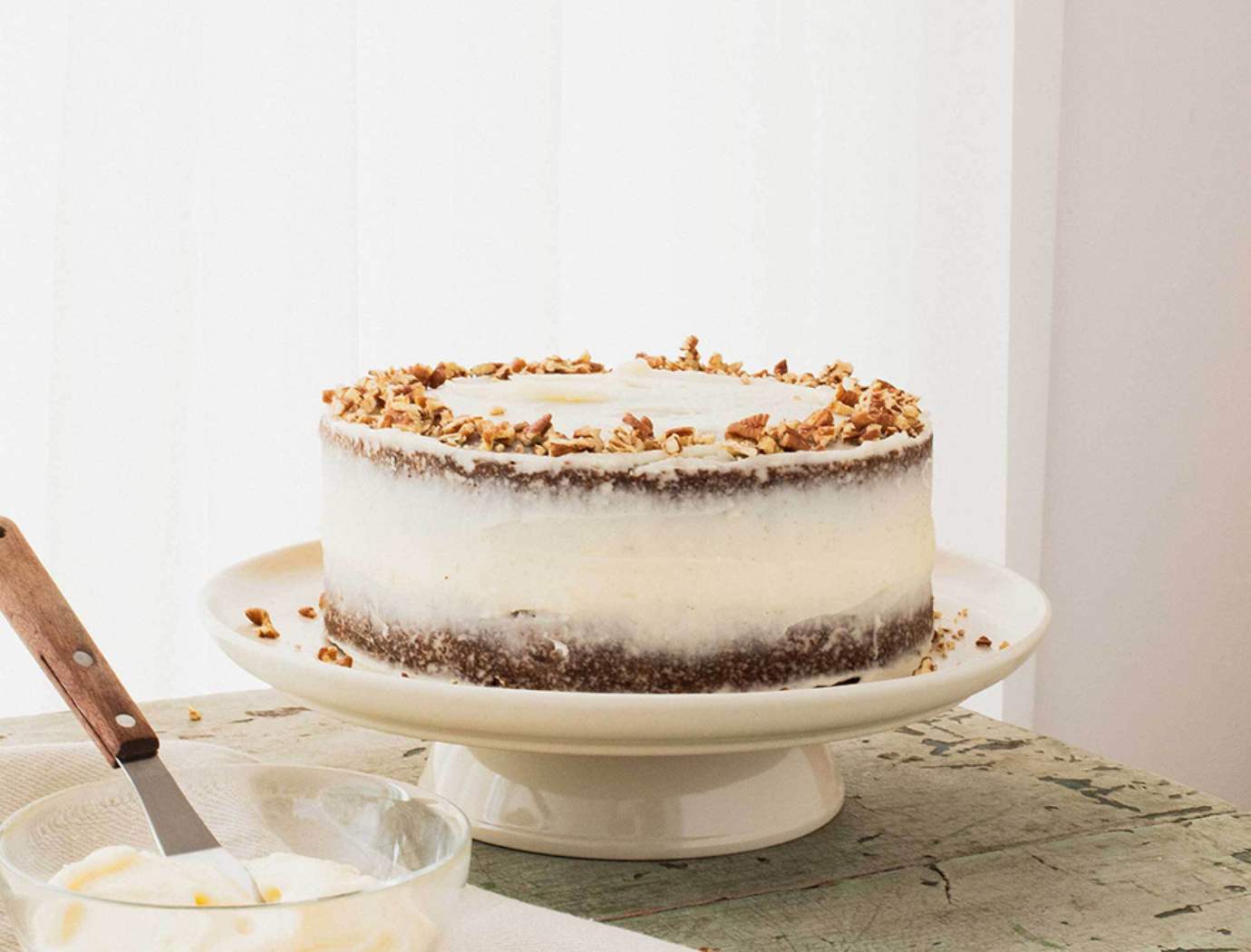 Shredded Celery and vanilla cake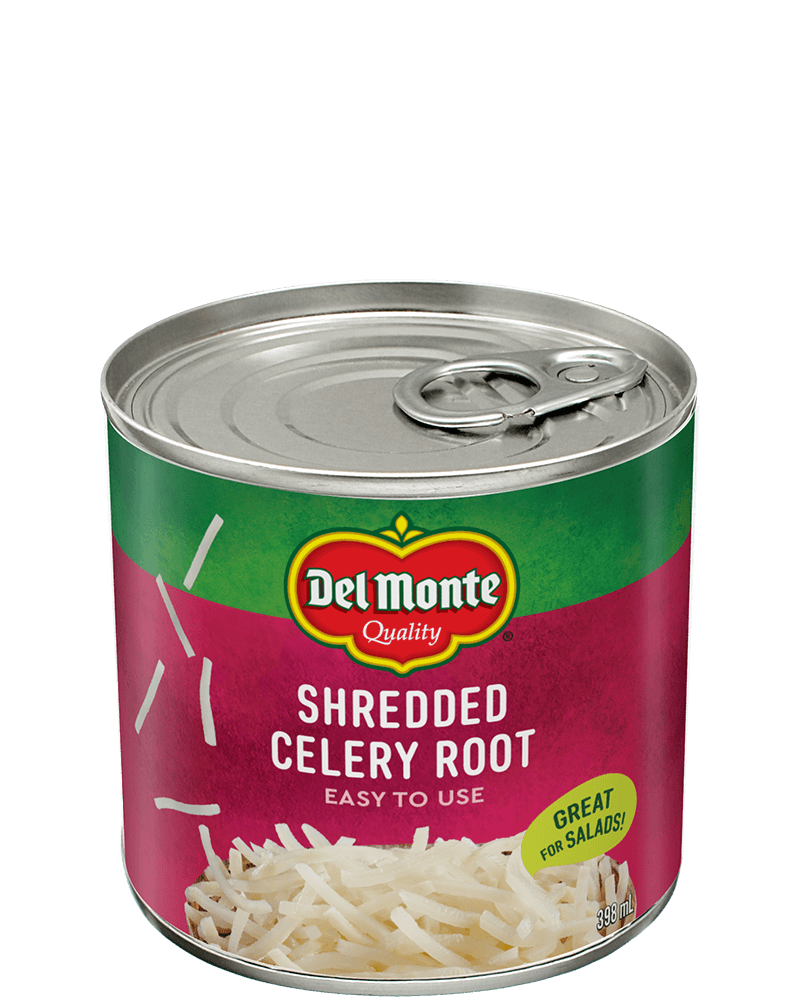 Ingredients
Freezes.
Store for 2 days in an airtight container at room temperature or 4 days in the refrigerator.
For the cake
2 cups all-purpose flour
2 cups of sugar
2 tbsp. allspice
2 tbsp. baking soda
½ tsp. salt
1 ¼ cup vegetable oil
½ cup of milk
3 eggs
1 C. vanilla extract
1 can (398 mL) Del Monte grated celeriac, rinsed and drained
½ cup chopped pecans + for garnish
For the icing
1 brick (250 g) cream cheese
½ cup unsalted butter, at room temperature
The grains of 1 vanilla pod
4 cups of powdered sugar
A pinch of salt
1 to 2 tbsp. milk or cream, as needed

Preparation
1. Preheat the oven to 350 ° F and place the rack in the center. Spray with cooking spray and line two 8-inch-diameter pans with parchment paper, then set aside.
2. In a large bowl, combine flour, sugar, allspice, baking soda and salt.
3. Add vegetable oil, milk, eggs and vanilla extract, then mix. Add celeriac and pecans, then stir until all ingredients are moistened and the mixture is combined. Divide the mixture between the 2 molds.
4. Bake for 40 to 45 minutes, or until a toothpick inserted in the center comes out clean, then cool completely on a wire rack before removing from the pan.
5. In large bowl, beat cream cheese with butter and vanilla bean kernels until combined. Add powdered sugar and salt, then beat again. Add milk or cream, 1 tbsp. at a time, until desired texture is achieved.
6. Level the cakes with a bread saw (optional). Spread frosting on one of the cakes, then layer the remaining cake on top. Cover layer cake with remaining frosting, garnish with chopped pecans, then cut into wedges to serve.