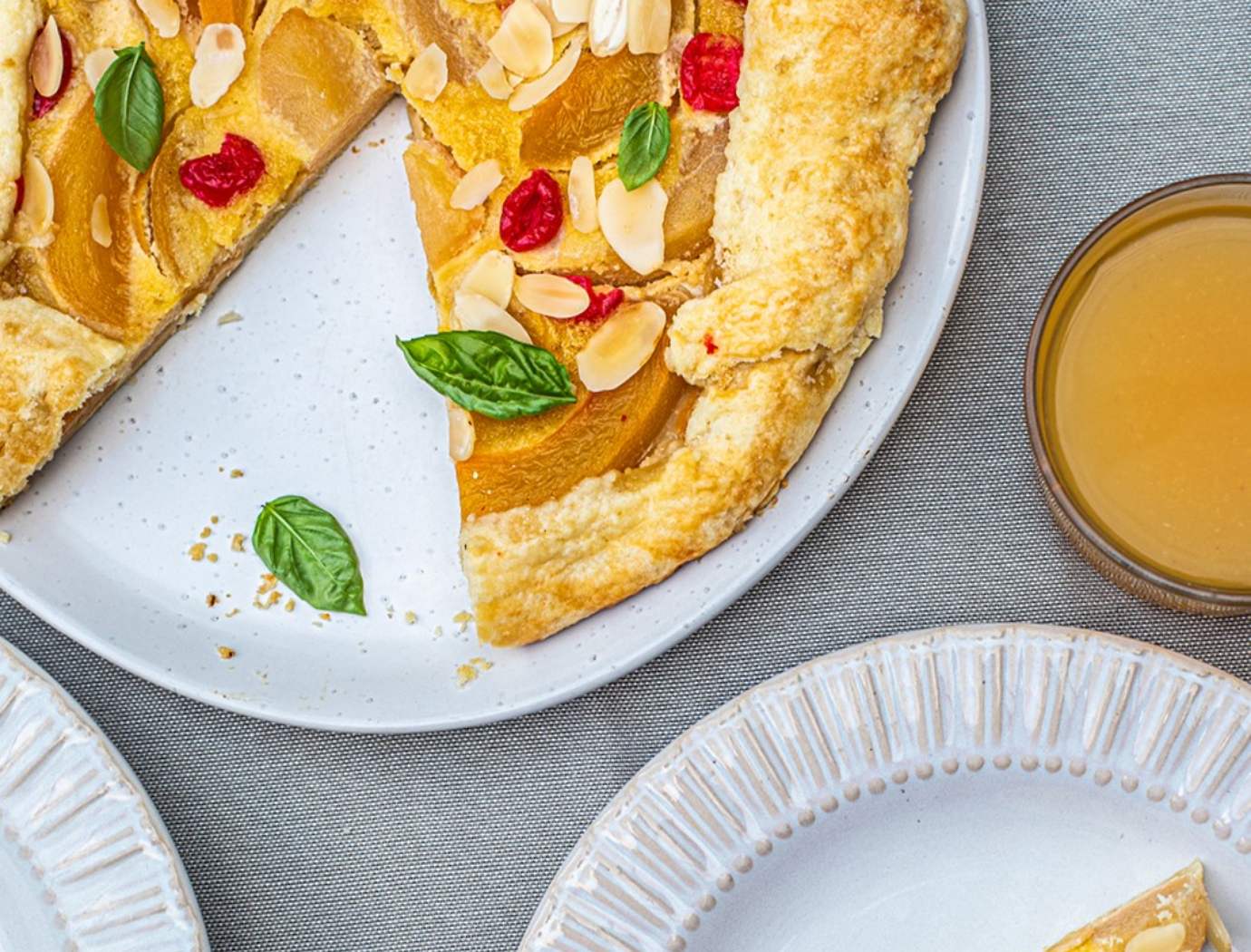 Rustic peach, pear and cherry pie
A quick fruit tart to prepare all year round! Add a mixture of homemade frangipane before adding fruits: a success!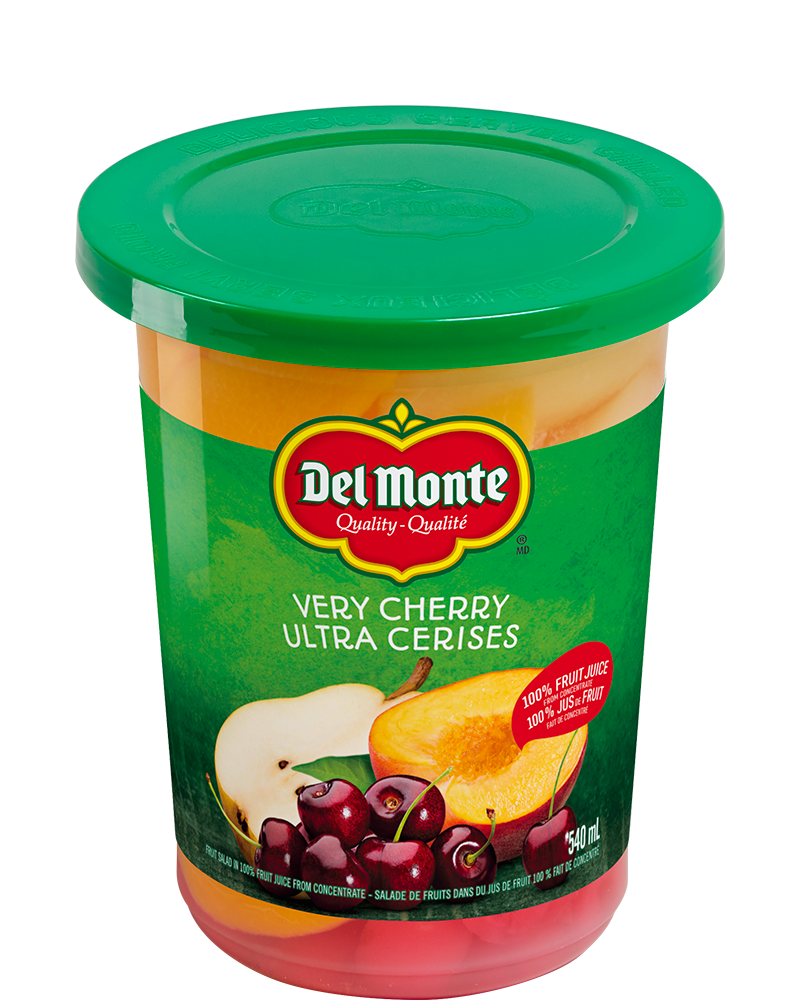 Ingredients
For the sweet pie crust:
2 cups of flour
½ teaspoon of salt
a tbsp of sugar
cup of cold butter
3 tbsp of ice water
For the pie filling :
½ cup of almond powder
2 tbsp of cane sugar
2 tbsp of melted butter
an egg
½ tsp vanilla extract
a jar of Ultra Cherries in 100% fruit juice made from Del Monte concentrate (mix of peaches, pears and cherries)
a small handful of flaked almonds
Preparation
For the sweet pie crust:
Combine flour, salt and sugar in a large bowl.
Add the cubes of cold butter and mix with your hands until a sandy consistency.
Add water and mix until a smooth paste forms.
Old ball and refrigerate for 30 minutes.
Spread the dough on parchment paper.
Pour the filling
For the pie filling :
Preheat the oven to 350 ° F.
In a bowl, combine the ground almonds, sugar, butter, egg and vanilla with a fork.
Spread the frangipane in the center of the dough. Distribute the fruits. Fold the edges of the dough inward, over the filling.
Bake for about 35 minutes or until the pastry is golden brown and the frangipane is set. Let cool and serve with ice cream (optional but delicious!).